Read more about this program on the school's website
Program Description
The Course
MA Music embraces the diversity of music scholarship, combining historical, ethnographic, analytical, critical and practice-based approaches. Through taught and practical modules, students can develop methods and skills to be applied to their field of interest which may encompass ethnomusicology, musicology, composition and performance.
This MA is designed to pave the way for professional work in the music industries or further research.
Research Areas, Projects & Topics
Research areas, projects and topics may include:
Performance
Composition
Musicology
Ethnomusicology
Contemporary music
Popular music
Musical theatre
Musical instruments
Collaboration
The music industries.
How You Study
Students can work alongside colleagues specialising in different areas of music including performance, composition, musicology, ethnomusicology, opera, musical theatre, musical instruments and popular music. Taught modules will be offered through seminars, which can include tutor-delivered content followed by discussion, workshop activity and exercises.
Contact hours on this programme may vary depending on each individual module and the stage of the study. The postgraduate study involves a significant proportion of independent study, exploring the material covered in seminars. As a general guide, for every hour in class students are expected to at least spend two to three hours in an independent study. Please contact the programme leader for more information.
The final research project will be an extended period of independent study leading to a practice-as-research output (practice and short dissertation) or a dissertation.
How You Are Assessed
Assessments take place through a combination of portfolios, dissertations, presentations and practical projects that may include formats such as performances, compositions and websites depending on your chosen area of interest.
Your final project will consist of either a practice-as-research package (practice and short dissertation) or a standard dissertation, developed with a supervisor that has expertise in your area of interest.
Assessment Feedback
The University of Lincoln's policy on assessment feedback aims to ensure that academics will return in-course assessments to students promptly – usually within 15 working days after the submission date.
Entry Requirements
First or upper second class honours degree in a relevant subject or equivalent professional experience.
International Students will require the English Language at IELTS 6.0 with no less than 5.5 in each element, or equivalent.
We are looking for students who have completed the first degree and want to learn more, as well as those who have been working in the arts and would like to enrich their work with further study. We are happy to welcome applicants with a very defined area of specialism and those wishing to explore a broader area of topics. We look for enthusiasm and a commitment to pursue your next stage of the study, wherever you are starting from. At interview, we may ask to see some of your work or to hear about your experience.
Last updated May 2020
About the School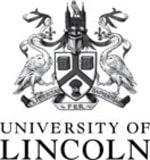 Since being opened by Queen Elizabeth II in 1996, the University of Lincoln has invested more than £300 million in its buildings and facilities.
Since being opened by Queen Elizabeth II in 1996, the University of Lincoln has invested more than £300 million in its buildings and facilities.
Read less