Read more about this program on the school's website
Program Description
APPLICATION at UniTo for a.y. 2020-2021 is OPEN until April 30th 2020. Apply at https://apply.unito.it
Both basic and applied biomedical research have an increasing demand for modern interdisciplinary approaches. The Master program in Molecular Biotechnology at the University of Torino meets these challenges in an innovative way by combining the fields of Molecular Biology, Molecular Imaging and Drug Discovery, and Bioinformatics. The interdisciplinary character of the program allows students to specialize according to their interests and prepares them for a scientific career in one of the many branches of Life Sciences.
The main focus of this program is on practical experience, which the students gain during several internships. Students spend most of their formative curriculum attending the experimental work in a research laboratory that may lead to scientific publications. Lectures and seminars offered by the University of Torino are part of the formative track.
The Master program in Molecular Biotechnology is aimed at graduate students (from such fields as biotechnology, biology, chemistry, pharmacy) with a strong background in cell biology, molecular biology, genetics, inorganic and organic chemistry, and biochemistry. This Master is opened to students of the BioHealth Computing EM program (EU Master) coming from worldwide.
photo courtesy of University of Turin
The Program
The courses in the Molecular Biotechnology program are structured into two programs: the Translational Biotechnology Program and the Drug Discovery and Development Program. The Translational Biotechnology Program focuses on the latest advances in genomics and genetic engineering in the biomedicine field with specific reference to technological aspects including next-generation sequencing, high-throughput screening, and gene and cell therapy. The Drug Discovery and Development Program addresses topics in the field of drug discovery and medical diagnostics with a focus on the latest advances in molecular imaging technology. Along with high-quality teaching, the Master program in Molecular Biotechnology provides practical experience in research laboratories in both Academia and Biotech Companies. The study plan (120 credits) includes some courses common to both programs in the first year, some optional courses to be chosen by the students (8 credits) and stages in a laboratory (12 credits).
The Master program in Molecular Biotechnology allows the students to adapt to their interests. The diversity and the multiple options for lectures, seminars and research projects allow exploring different fields of modern biotechnological research. Students spend most of their study time as part of a research lab preparing an experimental thesis. Students acquire a solid scientific background, technical skills, problem-solving capacity, and ability to present and discuss scientific data. Other than in research laboratory, students may prepare their thesis at the Computational Biology Unit of the University of Torino.
The program aims to produce researchers whose profound knowledge of the most advanced biotechnological applications enables them to independently address the most important basic and applied biomedical issues. As such, the graduates have all the theoretical knowledge and practical skills to access at international doctoral programs or to be considered for positions in pharma- and biotech- companies.
Entry test
Students enrolled in the Master Program in Molecular Biotechnology are required to complete an ENTRY TEST. The test is designed to help students evaluate their preparation and the Master Program Committee evaluate the basic knowledge of the class in Biology and Chemistry.
Job Placement
The University's Job Placement Service has been established to help its students and new graduated (who held their university degree within 12 months) to enter the labor market. The service operates on two levels: through the Job Placement offices in the individual Schools and Departments and the central Job Placement office at the Students' Rights office.
As a whole, the Job Placement Service serves an intermediary function, at once helping students in their careers choices and in making preliminary contact with companies and helping companies, public bodies and international institutions to find and choose students and recent graduates. The Schools and Departments Job Placement Offices display employment and internship opportunities on websites (university or other) and notice boards and through presentations given by interested companies.
Students are offered a consultation service, providing assistance in writing CVs, preparing for job interviews and developing individual professional projects. The services available to businesses consist of providing information on internships, distributing lists of new graduates, publishing job advertisements and pre-selecting curricula/candidates for jobs.
The office actively promotes Career Day and a number of other events connected to the job market, including the JobMeeting Torino events. The service organizes and collaborates in the university-wide Internship and Work Experience Programs which are organized by local (Fondazione CRT for the Master dei Talenti, Fondazione CRUI) and it is also involved in collecting statistics.
Last updated Apr 2020
About the School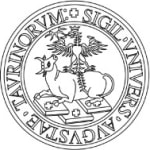 APPLICATION for a.y. 2020-2021 at UniTo is OPEN until April 30th 2020. Apply at https://apply.unito.it The University of Turin is today one of the largest Italian Universities, open to international r ... Read More
APPLICATION for a.y. 2020-2021 at UniTo is OPEN until April 30th 2020. Apply at https://apply.unito.it The University of Turin is today one of the largest Italian Universities, open to international research and training. It carries out scientific research and organizes courses in almost all disciplines. It is an integral part of the community, acting for reviving urban and suburban areas, promoting cultural interaction, social integration and development, encouraging dialogue and insight into current realities.
Read less