Program Description
The Master Program
"Advanced Metallurgical Engineering" is concerned with the development, production, and processing of ferrous, non-ferrous, and mineral materials. It is the basis for innovative products and new technological developments in the fields of industry, technology, and medicine.
Research in this department focuses on materials design. It includes general research to ascertain the structure of and opportunities for optimising known materials, for example steel, aluminium, magnesium, glass, ceramic. Scientists in this division also deal with issues relating to surface technology, recycling, manufacturing, and processing using state-of-the-art production processes including quality assurance inspections.
Program Description
The program provides in-depth knowledge and understanding of metallurgical engineering. Its particular focus is on industrial practices and modern manufacturing processes. The program aims at enhancing the students' ability to design and manage projects and to lead and coordinate project teams.
This program focuses on all disciplines within Metallurgical Engineering and Materials Technology. At the beginning of their studies, students have to select their individual area of specialism:
Process Technology of Metals

Physical Metallurgy and Materials

Materials Science of Irons and Steels.
Program goal
As a result of training the graduates of the program to acquire knowledge and skills of qualified specialists in the field of metallurgy and novel technologies. The main aim of the program is to awards students a Master degree, which is well recognized around the world.
Duration of study: Two academic years (4 semesters).
Language of instruction: English
Basic courses
Methodology and Scientific Research Methods

Innovative Forms of Business

Basics of Academic Communication

Foreign Language in One's Professional Sphere

Quality Management

Presentation of One's Research Findings

Metallographic Analysis
Optional courses
Marketing for Scientists

Theory of Inventive Problem Solving

End-to-end Metallurgical Technologies

Innovative Metallurgical Processes

Smart Resource Distribution in Metallurgy

Industrial Engineering

Engineering of Mechanical Properties of Metals and Alloys

Physical Modelling of Metallurgical Processes

Advanced Computer Modelling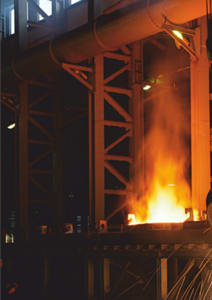 Training base
PJSC Magnitogorsk Iron and Steel Works

OJSC MMK-METIZ

Institute of Nanosteels
Academic Staff
Alexander M. Pesin, Doctor of Technical Sciences, Professor
Frequent winner of research grants

Founder of the international laboratory

Regular participant in international conferences

Author of 59 papers in English
Marina A. Polyakova, Doctor of Technical Sciences, Professor
Regular visiting professor at the universities of the EU, India and China

Regular participant in international projects on education in the EU countries

Author of 47 papers in English
Marina V. Potapova, PhD (Engineering)
Regular participant of research projects

Developer of mobility programs

Teaches courses in English for NMSTU foreign students

Working on the doctoral thesis
Alexander E. Gulin, PhD (Engineering)
Author of over 40 international publications

Computer modeling Lecturer for international students

Working on the doctoral thesis
Over 10 visiting professors in materials engineering annually.
3 international research and educational events with visiting professors from the EU, China, India, the USA and Great Britain.
4 active bilateral academic mobility programs with the universities of Italy, the Czech Republic and France.
Possibility to undergo practical training in Danieli.
Entrance requirements
For both foreign students and graduates of the Russian higher education institutions.
Formal Entrance Requirements
A candidate should have a recognized first degree (Bachelor of Science or Engineering) in Metallurgy, or Materials Engineering, or other closely related disciplines, awarded by an internationally recognised university-level institution.
You must additionally provide documentation that your English skills correspond to those required in the examination regulation.
Candidates must be able to speak and write fluently in English. Although all courses are taught in English the students shall nevertheless learn Russian during their time in RF. Therefore, a basic Russian language course is offered before start of the program and during the first year.
Special Entrance Requirements
Students should have an interest in continuing their careers in the field of metallurgy or material science. The program is appropriate for both engineers coming from industry and from university. Candidates should be able to apply their knowledge of mathematics, science, and engineering to identify, formulate and solve engineering problems, as well as to set up and perform experiments in a laboratory setting.
Application procedure and deadlines
Until June, 30 to fill out the application form and provide with the following documents by e-mail:
Application for admission to the master program.

Diploma (or some analogous document) on a program of the level of a bachelor degree or certificate (ordering) about passing now such program.

TOEFL certificate (score 50-70: intermediate or upper-intermediate level) or other international certificates (BEC etc.) of a similar level.

Curriculum Vitae of the applicant.
Until July, 10 the procedure of selection of applicants for testing passing is carried out.
Federal State Budgetary Educational Institution of Higher Education
Nosov Magnitogorsk State Technical University
Lenin Street, 38, Magnitogorsk city, Chelyabinsk Region, Russian Federation, 455000
International Office: +7 (3519) 22 04 67
magstu.international@gmail.com
Admissions Office: +7 (3519) 33 09 39
Information Policy Administration: +7 (3519) 29 84 23
Viber/WS/Telegram: +7 999 586 80 96
www.vk.com/nmstu – official group

www.instagram.com/nmstu – official account

www.facebook.com/nmstu – official page

www.youtube.com/user/magtu74 – official channel
Last updated Dec 2019
About the School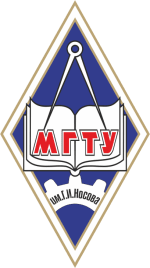 Nosov Magnitogorsk State Technical University (NMSTU) is one of the most credible and reputable multiple- discipline technical universities and scientific centers in Russia. Representing a widespread ... Read More
Nosov Magnitogorsk State Technical University (NMSTU) is one of the most credible and reputable multiple- discipline technical universities and scientific centers in Russia. Representing a widespread infrastructure, sophisticated material resources and high intellectual potential, our University became an internationally recognized research school; it has a wide range of cultural and scientific ties with both Russian and overseas universities.
Read less