Read more about this program on the school's website
Program Description
Lincoln's long and fascinating history, along with its range of medieval resources, make it an ideal location in which to undertake an advanced study of the Middle Ages.
This course is designed to develop a critical understanding and extensive analytical skills that may be particularly beneficial to careers in the heritage sector, museums, and teaching. Core modules look to provide a grounding in the skills needed for advanced study. Students can also choose from an exciting palette of optional modules: these vary from year to year but can include Intermediate Medieval Latin, Reason and Rebellion, and Public and Private Emotions in the Middle Ages.
You will have the opportunity to develop skills such as palaeography and to utilize historical archives to explore the economic, social and religious history of England. Some modules are supported by the wealth of literary manuscripts at Lincoln Cathedral, including one of only 50 full manuscripts of The Canterbury Tales, and The Thornton Romances, which contains the earliest known accounts of King Arthur's death.
How You Study
Modules are taught in two-hour group seminars. Students will be able to select from a number of the modules detailed in the Modules tab.
Students on this course should expect to receive 3-4 hours of contact time per week. The postgraduate level study involves a significant proportion of independent study, exploring the material covered in lectures and seminars. As a general guide, for every hour in class students are expected to spend two-three hours in an independent study.
How You Are Assessed
Most modules are assessed through written work, usually essays, projects or critical commentaries. Palaeography and Latin are assessed by in-class exams. To obtain the MA students must submit a 15,000 to a 20,000-word dissertation.
The University of Lincoln's policy on assessment feedback aims to ensure that academics will return in-course assessments to you promptly – usually within 15 working days after the submission date (unless stated differently above).
Features
Visiting Lecturers
The course makes use of visiting lecturers when possible. Students are invited to attend the University's Annual Medieval Lecture. In addition, the School of History & Heritage's visiting professor in Medieval History provides an annual seminar, lecture or masterclass for graduate students in Medieval Studies, as does the School's annual international visiting fellow in Medieval History. Other visiting lecturers, from the UK, Europe, and North America, have also previously given lectures and seminars for students.
Entry Requirements
First or second class honours degree in a relevant subject.
International Students will require the English Language at IELTS 6.0 with no less than 5.5 in each element, or equivalent.
Last updated Mar 2020
About the School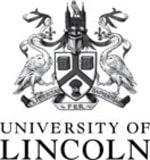 Since being opened by Queen Elizabeth II in 1996, the University of Lincoln has invested more than £300 million in its buildings and facilities.
Since being opened by Queen Elizabeth II in 1996, the University of Lincoln has invested more than £300 million in its buildings and facilities.
Read less