Program Description
The master's program in Medical Biotechnology provides deep understanding of cutting-edge techniques used to analyze complex biological samples on the molecular level as well as skills to operate and apply such techniques. State-of-the-art techniques used to decipher biological systems, such as the genome or proteome, are covered, with an emphasis on high-throughput technological platforms and analysis of biological information.
Medical Biotechnology at KTH
This two-year master's program comprises advanced courses that focus on tools used to analyze a variety of biological samples for life science research, as well as for health care applications within diagnostics and drug development. The student will be provided with in-depth knowledge about scientific methodologies used for comprehensive analyses of biological systems, and their applications for advanced health care or medical surveillance. The program offers extensive biotechnology training to tackle global needs in the area of life sciences thus enabling students to prepare for careers both in Sweden and internationally.
The program offers two tracks: medical applications of biotechnology and omics, each corresponding to half time studies. The student shall complete all courses within the chosen track. In addition, the student will tailor their education by combing their chosen track with a second track either of this program or any of the three tracks at the master's program in Industrial and Environmental Biotechnology. It is also possible to cherry-pick courses from any of the mentioned tracks to create one's own unique professional profile.
Courses comprise both theoretical knowledge and practical application of theory from experimental design to bioinformatics and statistical analysis of raw data and interpretation of results. The curriculum provides a cross-platform approach that enables students to acquire unique and individualized expertise that appeal to a wide span of employers. Students train problem-solving skills, project management as well as professional communication. During the last term of the program, students work with a master's degree project in a research setting at KTH, in industry or in a university or research institute anywhere in the world and acquire specialization within a relevant topic.
The program curriculum is designed, taught and continuously updated by a team of internationally recognized researchers within the different subject areas, in collaboration with representatives from the private sector. The program is given by the School of Engineering Sciences in Chemistry, Biotechnology and Health in Stockholm with access to facilities, infrastructure and instrument parks available at Solna Campus (Science for Life Laboratory) and KTH Campus in Stockholm (AlbaNova University Center).
Career
The combination of technology, biology, and bioinformatics taught in the master's program in Medical Biotechnology provides an attractive profile for a professional career in the biotechnological and pharmaceutical industry, or for further academic studies. These areas are expanding worldwide, which gives a graduate in Medical Biotechnology opportunities for a career in companies involved in the manufacturing of drugs, medical analyses, and diagnostics, or further work in academic preclinical research, research policy, journalism, patent agencies, or as a consultant. Half of the graduates pursue higher education to accomplish a doctoral degree.
Students
Find out what students from the program think about their time at KTH.
Mrinal Pandey, India: "KTH is a research-intensive university with a lot of focus on practical applications."
Sustainable development
Graduates from KTH have the knowledge and tools for moving society in a more sustainable direction, as sustainable development is an integral part of all programs. The Medical Biotechnology field creates and maintains sustainable solutions to societal challenges regarding human health. Sustainability is a key aspect that features in all areas of Biotechnology, from the genomic, transcriptomic and proteomic characterization of whole organisms, to the development of diagnostics and therapies. The three key sustainable development goals addressed by the master's program in Medical Biotechnology are:
Good Health and Well-Being

Industry, Innovation, and Infrastructure

Life Below Water
The master's program in Medical Biotechnology focuses on cutting-edge technologies used to explore biomolecules in humans at a holistic-level, as well as providing understanding about how biological processes function and are altered in disease. The acquired knowledge is applied to the design of innovative diagnostic tools, drugs, and therapies capable of curing diseases and improving human health. Besides knowledge about how health and life quality can be improved, the program also focuses on how technology can be used to characterize the interplay between humans and populations of other microorganisms, and how such knowledge can be used to benefit the development of a sustainable society and preserve life.
Courses
The two-year master's program in Medical Biotechnology consists of three terms of courses and one final term dedicated to the master's degree project. Each term consists of approximately 30 ECTS credits. The courses presented on this page apply to studies starting in autumn 2020.
Year 1
Mandatory courses
Eucaryotic Cell Biology (BB1160) 7.5 credits

Biomolecular Structure and Function (BB2165) 7.5 credits

Applied Gene Technology (BB2255) 7.5 credits

Bioinformatics (BB2441) 7.5 credits

Sustainable development and project management (CB1000) 3.0 credits
Recommended courses
Programming in Python (BB1000) 7.5 credits

Microbiology (BB1030) 9.0 credits
Medical Applications of Biotechnology track
Mandatory courses
Molecular Biomedicine (BB2290) 7.5 credits

Immunology (BB2446) 7.5 credits
Omics track
Mandatory courses
Advanced Microbiology and Metagenomics (BB2560) 7.5 credits

Proteomics (CB2080) 7.5 credits
Year 2
Mandatory courses
Degree Project in Biotechnology, Second Cycle (BB200X) 30.0 credits
Admission requirements
To be eligible for the program, you must have been awarded a bachelor's degree, be proficient in English and meet the program-specific requirements.
Bachelor's degree
A bachelor's degree, equivalent to a Swedish bachelor's degree, or equivalent academic qualifications from an internationally recognized university, is required. Students who are following longer technical programs, and have completed courses equivalent to a bachelor's degree, will be considered on a case-by-case basis.
English proficiency
English language proficiency equivalent to (the Swedish upper secondary school) English course B/6 is required. The requirement can be satisfied through a result equal to, or higher than, those stated in the following internationally recognized English tests:
TOEFL Paper-based: Score of 4.5 (scale 1-6) in written test, a total score of 575.
TOEFL ITP is not accepted.

TOEFL iBT internet-based: Score of 20 (scale 0-30) in written test, a total score of 90

IELTS Academic: A minimum overall mark of 6.5, with no section lower than 5.5

Cambridge ESOL: Cambridge English: Advanced (CAE) Certificate in Advanced English or Cambridge English: Proficiency (CPE) (Certificate of Proficiency in English)

Michigan English Language Assessment Battery (MELAB): Minimum score of 90

The University of Michigan, ECPE (Examination for the Certificate of Proficiency in English)

Pearson PTE Academic: Score of 62 (writing 61)
Specific requirements for the master's program in Medical Biotechnology
A bachelor's degree, corresponding to at least 180 ECTS credits, including courses in:
Cell biology, biochemistry, microbiology and genetic engineering/molecular biology corresponding to a total of at least 20 ECTS credits

Chemistry corresponding to a total of at least 20 ECTS credits

Mathematics, numerical analysis and computer technology corresponding to a total of at least 20 ECTS credits.
Application documents
Certificates and diplomas from previous university studies

Transcript of completed courses and grades included in your degree

Proof of English proficiency

A copy of your passport including personal data and photograph, or other identification documents
Specific documents for the master's program in Medical Biotechnology
Curriculum Vitae (maximum 2 pages)

Letters of recommendation (at most three, one is sufficient)

Documentation of relevant work experience eg. certificate for an internship, if any

Completed summary sheet (including a list of qualifications for specific requirements, motivation letter and description of relevant work experience)
Last updated Apr 2020
About the School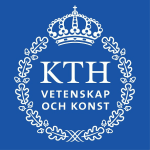 KTH Royal Institute of Technology has served as one of Europe's key centres of innovation and intellectual talent for almost two hundred years. Recognized as Sweden's most prestigious technical univer ... Read More
KTH Royal Institute of Technology has served as one of Europe's key centres of innovation and intellectual talent for almost two hundred years. Recognized as Sweden's most prestigious technical university, KTH is also the country's oldest and largest. With over 12,000 students and an international reputation for excellence, the university continues to nurture the world's brightest minds, helping to shape the future.
Read less