Program Description
About
The Programme, entitled "Master of Social Sciences in Media Management", is jointly offered by the School of Communication and the School of Business at Hong Kong Baptist University.
Taking advantage of the expertise of the faculty of both Schools, the Programme integrates state-of-the-art knowledge about media and management in its programme design for the education of media professionals for executive leadership in the media industry.
Students will be immersed in holistic studies of the overall media environment and management strategies with a view to applying the knowledge and skills in media operations.
As a professional degree built upon solid research foundation, the Programme emphasizes both thinking and application in media management and serves both the media industry and the society by educating confident and competent media managers. Located in strategic Hong Kong, the Programme is geared to the challenges of rapid media development in the Pan-Chinese region and a globalizing world.
The programme aims to develop professionals' conceptual and analytical skills in applying state-of-art media and management research knowledge; to discipline media professionals with leadership and management acumen; to cultivate media professionals to become executive leaders in the media industry, and to lay a foundation for those interested in further advanced studies in media or management.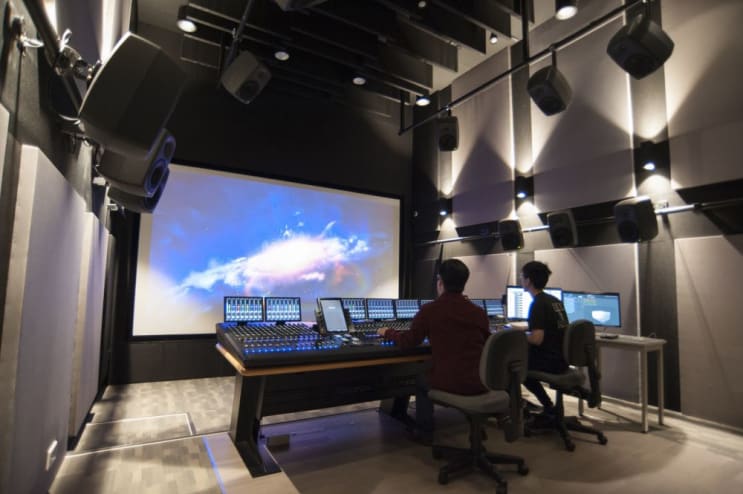 Curriculum Design
Taking effect from 2013/2014 intake, the Programme requires a minimum of 28 credit units of coursework of which 12 credit units are from Core Courses, 12 units of Elective Courses, and 4 units of Application Project which is optional and can be replaced by 2 extra Elective Courses.
As a high-quality professional programme, the Programme has designed its syllabi to illustrate how theory and research can be applied to the solution of various media and management problems.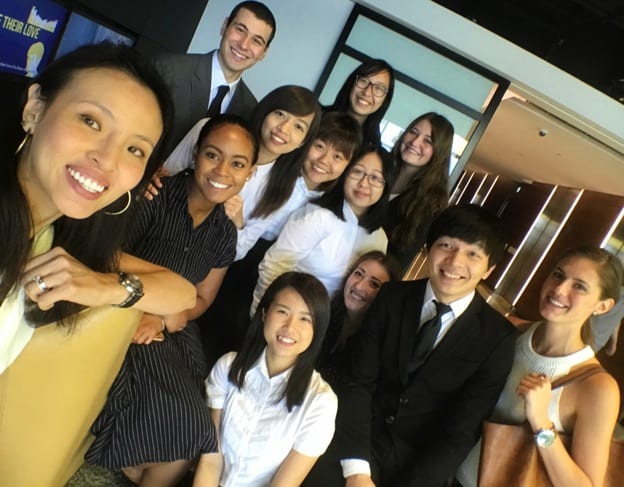 Curriculum Structure
Core Courses (12 units)
Course
Units

COMM7260 Introduction to Media Management

FIN7250 Corporate Financial Management

MGNT7090 Strategic Management and Business Policy

MKT7070 Global Marketing Strategy

3

3

3

3

Application Project (4 units)
Optional: students can replace the project by taking 2 extra elective courses
| | |
| --- | --- |
| Course | Units |
| COMM7290 Professional Seminar & Application Project | 4 |

Elective Courses (12 units)
Remarks: Not all elective courses will be offered in any single academic year, and will be offered based on instructor and facility availability. Course enrolment is limited by quotas.
Communication School Electives
Course
Units

COMM7010 Foundations of Communication Study

COMM7020 Approaches & Methods in Communication Research

COMM7040 Issues in Intercultural Communication # (CEF: 21Z09624-9)

COMM7050 Media and Communication in Chinese Societies

COMM7060 Issues in Corporate Communication # (CEF: 21Z09623-0)

COMM7130 Globalization of Media & Communication

COMM7160 Organizational Communication

COMM7170 Communication Campaign Workshop # (CEF: 28Z03257-6)

COMM7180 Media Law & Ethics COMM7190 Issues and Cases in Mass Communication

COMM7200 New Media Workshop # (CEF: 28Z03258-4)

COMM7220 Advertising Management

COMM7230 Writing for Multimedia in Public Relations # (CEF: 28Z05989-A)

COMM7240 Media Markets

COMM7250 Strategic Public Relations and Crisis Management # (CEF: 21Z09622-2)

COMM7270 Media Policies & Regulations

COMM7280 Communication Technologies & Media Organizations

COMM7300 Consumer Insights

COMM7310 International Advertising

COMM7510 Public Administration & the Media

COMM7550 Advertising in China

COMM7560 Political Communication & Public Opinion

COMM7570 Youth, Media and Consumption

COMM7580 Social Media Marketing # (CEF: 21Z09621-4)

COMM7610 Social Services Marketing and Communication

COMM7620 Social Media and Online Social Networks

COMM7750 Using Social Networks: For Communications Professional

COMM7760 Advertising and Society

COMM7770 Data Visualization

COMM7780 Big Data Analytics for Media and Communication

COMM7790 Communication and Technology

COMM7800 New Media Design and Communication

COMM7810 Branding

3

3

3

3

3

3

3

3

3

3

3

3

3

3

3

3

3

3

3

3

3

3

3

3

3

3

3

3

3

3

3

3

Business School Electives
Course
Units

HRM7600 Global Human Resource Management

MGNT7280 Managing Change

MKT7100 Management of Marketing Communication and Online Media

MKT7130 Service Marketing Management

3

3

3

3

Elective Courses (offered by other Programmes - limited quota and number of quota decided by the Programmes offering the courses)
Students are only allowed to take a maximum of 6 units in this category
Course
Units

ACCT7770 Corporate Accounting

ACCT7780 Corporate Law

ACCT7820 Taxation

AF7410 Financial Management for Film, Television and New Media

AF7450 Case Studies in Production and the Market

CTV7220 World Cinema: History, Aesthetics & Cultural Issues

CTV7230 Graduate Seminar on Chinese New Waves

CTV7250 Graduate Seminar on Hong Kong Television

CTV7270 Current Issues of Asia Media

CTV7290 Critique of Contemporary Arts

CTV7370 Cinematography for Directors

CTV7380 Dramaturgy and Directing

JOUR7010 International Relations Theory & Practice

JOUR7020 Comparative & International News

JOUR7030 Research Methods in Media & Communication

JOUR7040 Multimedia Journalism

JOUR7070 Theories of Journalism and Communication

JOUR7080 Current Issues & Cases Studies in International News

JOUR7090 International News Translation

JOUR7110 Reporting International Conflict

JOUR7120 International Business and Financial Reporting

JOUR7140 Globalization, Economics and Finance

JOUR7250 Reporting China and Hong Kong

JOUR7260 Reporting Southeast Asia

JOUR7270 Entrepreneurial Journalism

3

3

3

3

3

3

3

3

3

3

3

3

3

3

3

3

3

3

3

3

3

3

3

3

3
# CEF reimbursable courses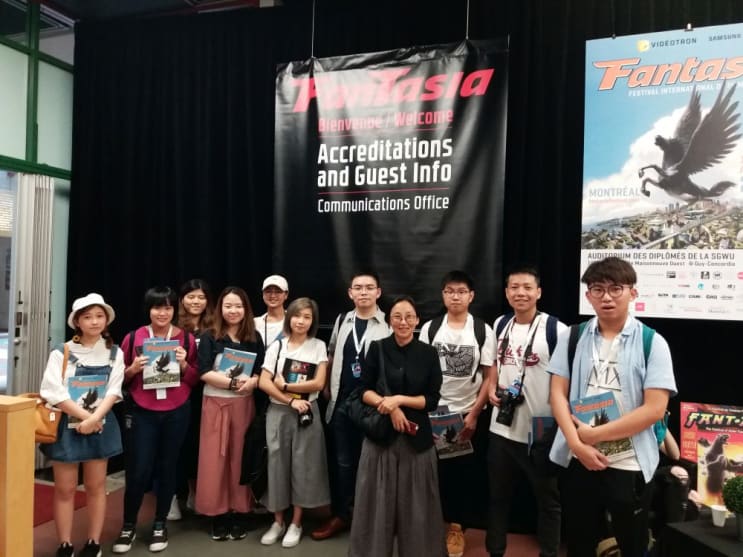 Admission Requirements
The Programme will be of interest to the following students: Bachelor's degree holders who are employed in media organizations or in the communication functions of the public or private sector, or who aspire to such positions, and who see the in-depth understanding of media industries and management as contributory to executive leadership in their career and in the society.
To qualify for Admissions applicants must meet the following requirements:
having a Bachelor's degree from a recognized university or comparable institution;
Applicants whose first degree is obtained from an institution where the medium of instruction is not English should fulfil the following minimum English proficiency requirement:

TOEFL score 550 (paper-based test) or 213 (computer-based test) or 79 (internet-based test); or
Overall band 6.5 in International English Language Testing System (IELTS).

professional experience would be preferred;
being able to show evidence in academic achievement and aptitude.
We adopt a rolling admission policy and open a window for application from mid-November to end- June (usually having First Round November – January; Second Round February – June). It may be to your advantage to apply as early as possible, as the window may close earlier when all spots are filled.
If short-listed, applicants may be interviewed by the School of Communication.

Duration of study
The programme can be taken on a full-time basis in one year or on a part-time basis in two years. The maximum lengths allowed for full-time and part-time mode are 24 and 36 months respectively.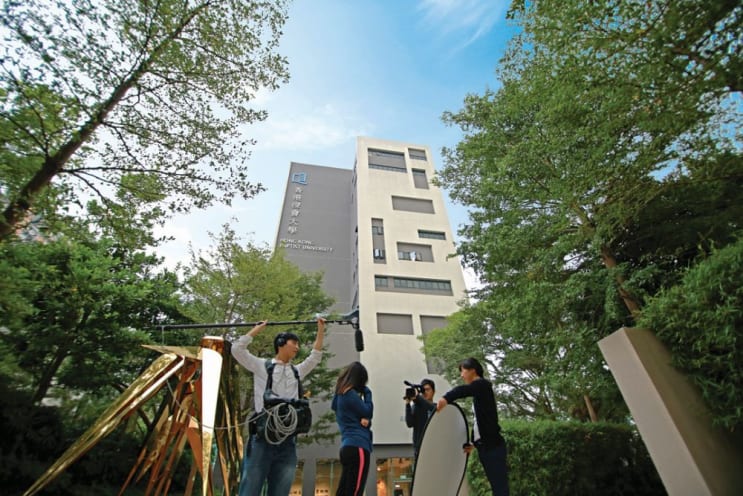 Online Application
Required documents:
one copy of all official transcripts and degree certificates;
one copy of official test scores;
two confidential recommendation forms or reference letters from people familiar with the applicant's academic performance and/or professional work (referees must be able to speak of the applicant's ability to undertake academic work at an advanced level); and
a 500-word personal statement in English outlining their academic interests and objectives;
a sample piece of writing in English, either journalistic or academic;
Personal particulars: a copy of a passport OR identity document issued by the applicant's home country.
Short-listed applicants may be interviewed by a faculty panel.

Tuition Fee
HK$145,000 (per year for a one-year full-time student)
HK$60,000 (per year for a two-year part-time student) (local Hong Kong students only)

Scholarships
Merit-based scholarships will be awarded in the second semester to students with outstanding academic performance in the first semester. Awarded students receive between HK$10,000 and $20,000.

Enquiries
Telephone: (852) 3411 8158 | Fax: (852) 3411 8124
Email: mminq@hkbu.edu.hk
Last updated Nov 2019
About the School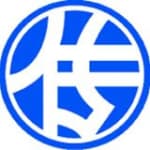 The School of Communication of Hong Kong Baptist University was founded in 1968. It provides a comprehensive range of programmes in communication available in Hong Kong at the undergraduate and postgr ... Read More
The School of Communication of Hong Kong Baptist University was founded in 1968. It provides a comprehensive range of programmes in communication available in Hong Kong at the undergraduate and postgraduate levels.
Read less