Program Description
We Boost Your Ambition - Join us now!

3-in-1: One Master – Three Tracks
Opt for a curriculum designed in cooperation with Business Federation Luxembourg and the Luxembourgish Financial Sector, and qualify in particular for jobs in the Grand-Duchy.
Why Study Mathematics?
Mathematics is among the MINT disciplines, i.e., those fields that nowadays offer outstanding professional perspectives.

Shape the Curriculum that Fits You Best
The Master in Mathematics is a flexible high-standard curriculum that is close to the real needs of the students and the job market. Devoted to excellence, it offers a great variety of advanced courses enabling you to choose from three career-driven options.
First year: Essential modern mathematical skills. Specialization via optional activities.
Second-year: Exclusively specialized courses matching the individual student's professional project - 60 ECTS can be acquired within the following directions:

General Mathematics
Industrial Mathematics
Financial Mathematics
The former direction 'Mathematics and Education' of the Master in Mathematics (MM) is organized as from 2016/2017 as an independent 'Master in Secondary Education in Mathematics' (MES-M). Changes from the MM to the MES-M and vice versa are possible.

Training with Future Employers
Hands-on Luxembourg-based training and internships with selected partners are defined with the teaching staff.

Top Reasons to Study Mathematics in Luxembourg
A multilingual international university in the heart of Europe
Renowned permanent and visiting professors
Inquiry-based job-oriented options and teaching
Interactive course formats
Excellent students/professors ratio
An outstanding multilingual and individualized tutoring system
Unique proximity to European institutions and the Luxembourg financial center
Partial financial support via assistant positions for students with a strong academic background (± € 500/month)
Graduates focused on the needs of the diversified job market
plus the Grand-Duchy of Luxembourg - yours to discover!

Application Procedure
Check the requirements below before submitting your application / re-registration to the Master in Mathematics.
Academic Background
You should be a Bachelor's graduate or equivalent with at least 180 ECTS in mathematics or similar discipline.
Language Requirements
A good overall command of English is sufficient. Language courses are also open to students.
Enrolment Procedure
You must prepare the following documents before proceeding with your online application to the Master in Mathematics:
A cover letter in English detailing your interest in the courses and your study objectives.
A detailed CV.
Your Bachelor's program, a copy of your Bachelor's diploma and relevant grades or similar document for another equivalent diploma.
A photo.
A copy of your identification documents/passport.
They are considered individually by the Admissions' Board of the Master in Mathematics.
Note: Applications / Re-registrations must include the four Master in Mathematics semesters. Admissions for the second or third semester onwards are only accepted in exceptional cases when the classes taken abroad are comparable to those taught during the first and second semesters at the University of Luxembourg.

Date(s) and Deadline(s)
Round 1: from mid-January to end of April (both, for EU and non-EU students).
Round 2: from end of April to mid-August (EU students only).

Admission fee
The admission fee is € 200 per year.

Program at a glance:
Start of studies: September
Enrolment start: Middle of January
Deadline Non-European students: End of April
Deadline European students: Middle of August
2 years full-time programme / 4 semesters: 120 ECTS
Registration fees: 200 € / Semester
Teaching language: English (level B1)
Campus: Belval
Last updated Sep 2019
About the School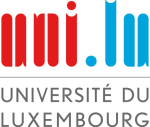 Founded in 2003, the University of Luxembourg is the only public university of the Grand Duchy of Luxembourg. Multilingual, international and research-oriented, it is also a modern institution with a ... Read More
Founded in 2003, the University of Luxembourg is the only public university of the Grand Duchy of Luxembourg. Multilingual, international and research-oriented, it is also a modern institution with a personal atmosphere.
Read less