Master in Materials Science and Engineering
Home ›
Master ›
Master in Materials Science and Engineering
Program Description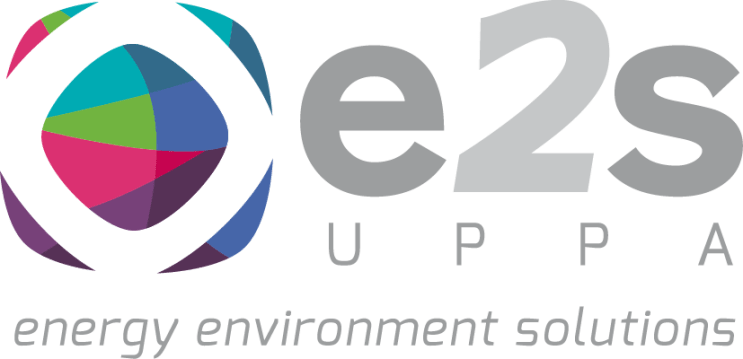 The selection and appropriate use of material require chemical expertise that draws on knowledge of the material preparation and characterization sectors and training in interpretation and modeling of the structural and functional properties of materials. Designed specifically for students taking courses in which chemistry is the predominant subject, the CPCM curriculum offers training courses in each of these different sectors. The content of the teaching program is the result of a general synthesis concerning sustainable development and the use of innovative materials that provide a potential response to new requirements and challenges related to energy and the environment.
The teaching program, comprising lectures, supervised and practical work and case studies, are taught by university lecturers and researchers, but also by personnel from the socio-professional sector.
The practical work and case studies are done in the laboratories of the Multidisciplinary Research Institute for the Environment and Materials (IPREM CNRS UMR 5254), using high performance and top-level apparatus. The program also includes modules that prepare students for entering the world of work, use of English in courses and for writing scientific publications, and internships in companies and academic research laboratories.
Program Objectives
Prepare students at an advanced specialized level to meet present and future challenges in specialty areas in chemistry, polymers, inorganic chemistry, and modeling
Develop engineering research skills to engage in quality and successful research
Prepare students for leading positions in industry and government Research and Development departments:

Project Manager
A senior manager in design and development (design engineer), in production (process engineer, production engineer), responsible for quality operations or even production management
Technical Director (R&D)
Teacher-researcher (possible at the end of a doctorate)
Master 2
Semester 1
Materials for Energy Storage and Conversion 4 ECTS
Materials: Nano Materials, Bio-Materials, and Hybrid Materials 4 ECTS
Surface Chemistry and Interfaces 4 ECTS
Modelisation of Materials with Specific Properties 4 ECTS
Optical Properties of Materials 4 ECTS
Methods and Techniques for Polymer-based Materials Synthesis 4 ECTS
Options
Natural Polymers - Biomass Valorization 4 ECTS
Project Management - Industrial property and patents 2 ECTS
Formulation of adhesives 2 ECTS
Theoretical Chemistry applied to the study of materials 4 ECTS
Theoretical Chemistry and Spectroscopies 4 ECTS
Organic Based Nanomaterials from (nano) morphologies to advanced properties 2 ECTS
Semester 2
Internship in research in the fields of polymer chemistry, inorganic chemistry, materials, energy, storage and conversion, physical-chemistry, theoretical chemistry 30 ECTS
Student Learning Outcomes
At the end of this program, the students in the "Materials Science and Engineering: Chemistry and Physico-Chemistry of Materials master's degree " will be able to:
Prepare materials and samples,
Use surface and volume analytical techniques to achieve a sound command of materials characterization,
Validate, interpret and model experimental results,
Write a synthesis report and communicate appropriately with experts,
Produce quality research,
Carry out a research project.
Prospects for employment or further study
Sectors:
Chemistry
Energy (photovoltaic, batteries, fuel cells, artificial photosynthesis, etc.)
Environment (non-polluting materials, pollution control materials, and storage, etc.)
Aeronautics (composite materials, surface treatments, etc.)
Building (thermal and sound insulating coatings, etc.)
Cosmetics & life science
Fields:
Positions:
Research and Innovation Engineer
Ph.D. students
Admission Requirements
English language requirements
Minimum required score: CECRL B2 level in English
French language requirements
None but French language courses are included in the formation
General requirements
Applicants must be fluent in English, both in writing and speaking.
An applicant whose native language is not English has to take a recognized international English test.
Contact
For any supplementary information or questions related to the application:
didier.begue@univ-pau.fr
More information:
http://formation.univ-pau.fr/m-mse-cpcm
International welcome desk:
http://univ-pau.fr/en/welcome-desk
Last updated Dec 2019
About the School
UPPA offers its students initial or continuing education, work/study programs or apprenticeships, to obtain Bachelor's, Master's and vocational degrees and Doctorates through its 5 UFRs (Teaching and ... Read More
UPPA offers its students initial or continuing education, work/study programs or apprenticeships, to obtain Bachelor's, Master's and vocational degrees and Doctorates through its 5 UFRs (Teaching and Research units) and two Doctoral schools.
Read less