Read more about this program on the school's website
Program Description
Marketing is a key management task which is crucial for the success of tomorrow's business professionals. At Lincoln, you will be taught by experienced practitioners and academics, giving you the opportunity to develop a thorough knowledge of marketing theory and the chance to develop the planning, strategic-thinking and managerial skills necessary to progress your career.
As part of the Lincoln International Business School, you will have the opportunity to attend an impressive series of lectures from industry managers and business professionals. Our strong industry links inform the curriculum on this programme and you are encouraged to establish and build your own network of contacts.
You can start this programme in September or February. Please contact the School for further details lbs@lincoln.ac.uk
Highlights
You will have the opportunity to experience industry/marketing activities through projects and visiting speaker programmes.
You will have the chance to learn about digital and social media marketing by undertaking and analysing live projects.
How You Study
MSc Marketing is designed to reflect current marketing practice and thinking within the academic discipline, including the growing interdependency of skills required in the sector. The modules on this programme have been designed to incorporate the current developments in the marketing industry.
Students study seven compulsory core modules and have the opportunity to select an additional optional module. Students can then progress to undertake the final dissertation stage of the programme. The dissertation is designed to encourage innovation and diverse pathways to the final assessed product. In this respect, the dissertation is an extended project that can accommodate a range of independent work.
Core modules
Consumer Behaviour
Finance and Accounting
Global Relationship Marketing
International Marketing and Customers
Marketing Communications
Research Methods and Design
Digital Marketing
Students also have the opportunity to select one optional module as outlined in the Modules tab. Optional modules will run as far as at least 10 students select them. Timetabling arrangements may limit the availability of modules to some students. As the options reflect staff research interests, they may alter over time due to staff availability.
This programme is available for a February start. Students who enrol on a February start for this programme will be offered the core modules, but electives will be restricted. Availability of electives will be subject to student numbers, timetabling and staffing constraints.
For MSc Marketing Students will choose one from:
Group Consultancy Project
International Entrepreneurship
How You Are Assessed
Assessment methods for individual modules reflect a variety of theoretical and practical approaches and learning outcomes. In some cases, students will have the opportunity to negotiate themselves on how best they could meet the learning outcomes, ensuring there is an element of individual choice.
Assessment methods vary in different components and modules to give students the best opportunity to perform and succeed. Oral examinations, computer-aided multiple-choice exams, presentations, assignments are examples of the variety in assessment methods utilised throughout this programme.
Assessment Feedback
The University of Lincoln's policy on assessment feedback aims to ensure that academics will return in-course assessments to you promptly – usually within 15 working days after the submission date.
Entry Requirements
Honours degree or equivalent.
International Students will require the English Language at IELTS 6.0 with no less than 5.5 in each element, or equivalent http://www.lincoln.ac.uk/englishrequirements
The University of Lincoln offers international students (non-EU, UK) who do not meet the direct entry requirements for a postgraduate degree course the option of completing a degree preparation programme at the university's International Study Centre. To find out more please visit http://www.lincoln.ac.uk/isc
Last updated Jan 2020
About the School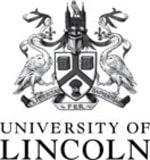 Since being opened by Queen Elizabeth II in 1996, the University of Lincoln has invested more than £300 million in its buildings and facilities.
Since being opened by Queen Elizabeth II in 1996, the University of Lincoln has invested more than £300 million in its buildings and facilities.
Read less