Read more about this program on the school's website
Program Description
Iscte Business School is well-known for offering the most highly rated, business-oriented MSc in Marketing in Portugal, with a clear international focus. Our full time, two year's program is fully taught in English and is designed for students with little or no work experience and will provide them with a highly advanced qualification, both theoretical and practical, that will boost their career prospects.
7 Reasons for Choosing the Master in Marketing at Iscte Business School
1. Don't miss the opportunity of being part of one of the most innovative and reputed Marketing programs in Europe
Ranked 42nd among the Top 60 Best Masters Programmes in Western Europe in 2018/2019 (Eduniversal Ranking);
Iscte hosts the first European laboratory of research and analysis of new international trends in marketing - The Marketing FutureCast Lab project, sponsored by a joint venture of 20 of the most high profile companies operating in Portugal;
The compulsory final project gives you the opportunity to apply your recently-acquired knowledge to a real marketing issue, situation or innovation. The project may be driven by a request made by a corporation, centered on an issue chosen by the student him or herself, or be based on the consulting or research activities of the faculty.
2. Learn from the best in the industry
Interact regularly with reputed practitioners who will offer their vision and experience in a series of workshops aimed at discussing and analyzing the different areas of the marketing industry;
You will be assigned a marketing mentor in the second term of the program. This personal mentor will be a senior manager of an internationally-oriented company and will provide you with an inside perspective of the marketing industry, career counselling, and networking opportunities.
3. Benefit from a reputed faculty, with a hands-on lecturing style
The faculty of Iscte Business School has authored more than 100 books in different management disciplines, many of which are now required reading at other Portuguese universities;
There is a close working relationship between students and faculty and students benefit from weekly contact hours, continual email contact and a sustained relationship with the faculty throughout their professional lives;
Each course contains several illustrative examples from the real business and marketing world presented as cases, research findings, and small projects to undertake;
Up to date contents, where the most recent trends of marketing field (e.g. digital marketing, branding, consumer behavior…) will be presented and discussed in class.
4. Thrive in a welcoming culture where personal development and creativity are encouraged
Participate on the personal development programme (PdP) that enables students to discover their leadership qualities and creativity;
The welcome week allows you to engage in networking, team-building and idea-sharing from day one of the course. This spirit is reinforced year-round with a host of other activities;
Mentoring program - with their mentors, students have the opportunity to discuss their academic progress and career prospects, and benefit from their recognized professional experience;
Since not all degree candidates have the same academic and professional backgrounds, students can attend an optional introductory term with several Management and Marketing Topics.
5. See your merit recognized and rewarded throughout the program
Award for the best MSc in Marketing Student (sponsored by Lidl)
Award for the best candidates
6. A truly international outlook
Mid-week residential stay in a foreign country, in association with one of our prestigious educational partners. The mid-week experience will give you direct contact and first-hand knowledge of different business environments and realities;
Possibility of doing a Double Degree - it allows students to graduate with two diplomas from two Universities (Iscte and a partner university). For the Msc in Marketing, the partner universities are:

Southwestern University of Finance and Economics in China (EQUIS acrredited);
France KEDGE Business School (AACSB, EQUIS, AMBA accredited);
Indonesia Universitas Gadjah Mada (AACSB accredited).

Possibility of doing an exchange / Erasmus program with our partner universities.
7. Get excited with the program's career prospects
Our career services will support you with counselling, access to opportunities, the IBS Career Forum and presentations in class by companies;
Employment rate of 100% up to 12 months after completion of program.
The sectors most represented in the recruit of master's graduates are the Large Distribution & Retail, Retail & Services, Banking and Industry & Energy.
Close contact with a large pool of successful alumni now working for high-profile companies such as UNILEVER, Procter & Gamble, Coca-Cola, Deloitte, Vodafone, Google, HP, KPMG, Kraft Foods, L'Oreal and other prestigious firms.
Courses
Courses include:
Marketing Communications
Digital and Social Media Marketing
Distribution Channels
New Trends in Marketin
Quantitative Methods for Marketing
Sales Team Management and Negotiation
Branding
Innovation and Creativity in Marketing
Consumer Behaviour and Marketing Research
Relationship Marketing
Strategic Marketing
Brand Expression and Identity
Business and Brand Strategy
Entrepreneurship and Venture Creation
Application Process
The Master in Marketing is designed for high-caliber graduate students and taught exclusively in English, in an international and multicultural atmosphere, therefore candidates must show evidence of a completed Bachelors degree as well as proficiency in the English language.
Applications are exclusively submitted online, on Iscte's website. Several information will be required for applicants to type in, namely Personal Information, information about Education and also Working Experience. Candidates will have to upload some Documents as well:
Diploma/Transcript of Records from the bachelor's degree awarded by a university or institution of higher education;
ID card/Passport
Photo
Proficiency in the English language (optional);
The results of GMAT or GRE exam (optional)
Candidates still concluding their undergraduate degree must also add:
Declaration of Commitment (download available on application form)
Transcript of Records with current grading
Would you like to know more?
Get in touch with your Program Manager!
Maria Ana Henriques
masters.ibs@iscte-iul.pt
Tel.:(+351) 210 464 209
Check the detailed information about the master's study plan, faculty, alumni testimonies and application process at our website!
Last updated May 2020
About the School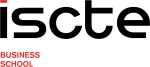 Iscte Business School is a pioneer School in the teaching of management and business sciences, and the first where this was an autonomous area as opposed to a subject taught within the field of econom ... Read More
Iscte Business School is a pioneer School in the teaching of management and business sciences, and the first where this was an autonomous area as opposed to a subject taught within the field of economics. The links to the corporate world are a distinctive feature of our School. Since the outset, IBS has relied on the support of invited faculty from the business world whose collaboration has provided valuable input for our curricula.
Read less