Master in Marketing and Commercial Management
Home ›
Master ›
Master in Marketing and Commercial Management
Read more about this program on the school's website
Program Description
The business environment evolves rapidly. Globalization, new information technologies and new sales and distribution channels that have arisen thanks to the Internet have changed both marketing strategies and the way we sell. Competing in global environments has increased the number of markets in which we can operate, but also the number of competitors that we face, so it is necessary to address the commercial and marketing direction from a more innovative perspective: consumers every time They are more demanding and have more information, so they are more clear about what they want and need. For these reasons it is so important to be well trained in areas such as Commercial Management and Marketing.
The Master in Marketing and Commercial Management is designed to train professionals who lead these changes and know how to turn market opportunities and challenges into competitive advantages for the company. Professionals who have a solid background, both in marketing and commercial management, aware of new marketing trends and with a deep knowledge of the organizational aspects that generate corporate value, something key to allow the growth of any organization.
The student will have the option, at the end of the school period in Barcelona, to complete a two-week residential stay at Kean University (USA).
Master in Marketing and Commercial Management - Campus Madrid
The world is constantly updated, with the Master in Marketing and Business Management you will learn to adapt quickly to all kinds of circumstances and adversities, turning them into opportunities to make your business stand out.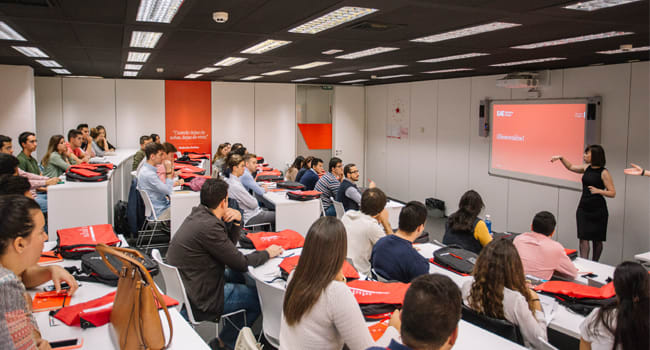 Reasons for taking the Master in Marketing and Commercial Management at EAE Business School
Residential Program in New York
At the end of the term, you will be able to do a two-week stay on "Retail & Services Marketing" at Kean University (USA). This residential stay has an additional cost.


Advisory Board
Our master's degree curriculum is developed jointly with an advisory body made up of professionals from companies such as Unilever, Sony, Mango, Nielsen, Nissan, OgilvyOne, Heineken, Endesa, BP, La Caixa or Dockers, among others.


International Talent Program
If you aspire to an international professional development, you will have maximum visibility among the multinationals that collaborate with EAE through Employment Workshops and interviews with headhunters and international selection consultants.


Outdoor Training
The master includes a calendar of activities where you will develop coaching skills applied to marketing in favorable and inspiring environments.


Prestige Partners
We are partners of the main marketing associations in Spain, such as the Spanish Marketing Association (AME) and the Spanish Association of the Digital Economy (ADIGITAL).


Business Networking
Meetings with professionals from large companies and other students, which will allow you to expand your network of contacts. In 2017 we organized meetings with executives of companies such as Microsoft, Red Bull, HP, CEPSA or Grupo Hero, among many others.


EAE Emprende
Through our business incubator, we train, finance and accompany your entrepreneurial projects. EAE Lab will provide you with the necessary resources and environment so that you can identify the competitive advantages and develop your business idea.


Ranking The World
Second best master in the Marketing area in Spain (ranking "250 Masters, ed. 2017" of El Mundo)
Requirements and Admission
Double Degree
People who successfully complete the program will obtain a Master's degree in Marketing and Commercial Management from EAE Business School and the Polytechnic University of Catalonia (Barcelona Campus) or the Rey Juan Carlos University (Madrid Campus).
In order to obtain the qualifications granted by universities, it is necessary to comply with the requirements that both institutions request.
Admission process
The fundamental objective of our admission process is to ensure the suitability of the candidates, through their professional trajectory and academic curriculum. All participants should get the most out of this learning experience, through a context in which it is possible to develop a long-term relationship with classmates, teachers and alumni.
To start the admission process, it is necessary to fill in the corresponding form, so that the candidate's profile can be evaluated by our Academic Committee. If the Admission resolution issued by the Academic Committee to the Master in Marketing and Commercial Management is positive, the candidate may formalize his / her enrollment in this Master.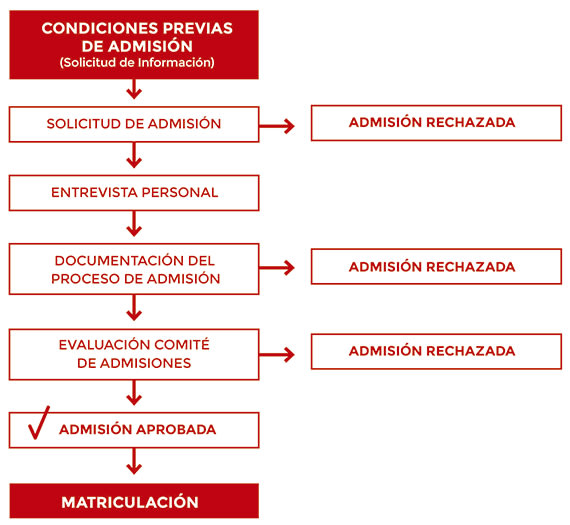 Professional outings
The Career Careers Service of EAE Business School is responsible for creating new job opportunities that guide and accompany the student, with an analysis of their profile, to achieve their professional goals and adjust their expectations and interests to the labor market.
The Careers Department also organizes events to promote employability such as the Online Employment Forum; the Bank of Opportunities with more than 6,000 job offers published per year; or the International Talent Program, aimed at students seeking international development and visibility in multinational companies, with workshops and interviews with headhunters from different parts of the world. EAE also participates in the employability programs of brands with great projection such as L'Oreal, Banco Sabadell, Leroy Merlin, Kyocera, Schneider Electric, IBM, among others, to which students have access.
Professional outings:
Marketing director
Commercial Director
Product Manager
Brand Manager
Digital Marketing Manager
Key Account Manager
Head of Direct Marketing
Trade Marketing Manager
Marketing Technicians
Commercial Technician
Some data from our Employment Report
93% of students find work within six months after completing the program
34% increased their salary up to 30% one year after completing the master's degree
67% of students have achieved a job opportunity through some of the available routes through EAE Business School
74% accept a new profession offer after graduation
Last updated Sep 2020
About the School

EAE is an international Institution of higher education in the field of management. With more than 50 years experience in business education it has provided training for more than 56,000 executives an ... Read More
EAE is an international Institution of higher education in the field of management. With more than 50 years experience in business education it has provided training for more than 56,000 executives and managers. Every year students from more than 45 nationalities gain professional qualification at EAE to hold positions of responsibility within the business world.
Read less