Master in Marketing and Brand Management
Home ›
Master ›
Master in Marketing and Brand Management
Read more about this program on the institution's website
Program Description
The Course's objective is to train marketing and management professionals who are capable to analyze and predict consumers' behavior, to resort to the most advanced tools of brand management, to launch and sponsor corporate identities on international markets, to devise "glocal" goods and to compete in geographically-varied scenarios and countries, while relying on the most sophisticated contemporary marketing strategies. Students get the chance to attend innovative lectures, peculiar in their approaches, unique in their contents (Advanced Marketing, Behavioral Marketing, Brand Management, and Media Marketing), and deeply inspired by lessons learned drawn from prestigious international universities.
The close interrelation between Degree's Courses and the activities carried out by Link Campus Research Centres in the fields of Economics and Management (DISEC e CERMES) favors students' close touch with the ground and applied research dimensions. Lecturing and research thus become a harmonized point of reference to successfully face complex challenges of the contemporary work scenarios.
Moreover, Link Campus University has entered into an agreement with the Rome-based Association of Business Consultants and Expert Accountants to enable students to carry out an internship by the Association as part of the curriculum and to be exempted from the written test in the frame of the State Examination (a legal requirement to access the professional Association of Business Consultants and Expert Accountants).
Graduates in Marketing and Brand Management specialization can serve in the Marketing sector of goods- and/or service-oriented enterprises, of communication agencies, or in the context of processes linked to the relationship between businesses and markets. Specifically, professionals become able to manage the definition of corporate identities, the placing of products and/or brands, the implementation of the marketing mix, the planning of business communication, the improvement of logistic activities, the development of researches and market analyses, the performance of public relation activities, the setting up of press offices and the organization of events.
Study plan
First Year
I Semester
II Semester

Innovation management
Industrial Law
Brand Management
Neuromarketing
Other Language Skills

Decision Theory & Knowledge Management
International Corporate & Investment Banking
Project Financing
Company models
Optional course
Second Year
I Semester
II Semester

Optional course
Strategic Innovation

Digital Media Law
Work Experience
Optional course
Skills
Final Dissertation
Professional opportunities
Product Manager;
Brand manager;
Trade and Retail manager;
Supply chain manager;
Customer relation manager;
Marketing Analyst;
Key communication specialist.
The adopted lecturing methodology draws inspiration from the academic, professional and research experiences of the teaching staff, specialized in international marketing management and corporate brand management, rewardingly combining a traditional lecturing approach with a practical orientation by the means of marketing laboratories (Media Marketing, Marketing from the angle of behavioral and cognitive sciences, Start-up Lab), project works, business games and business simulations, carried out with the participation of marketing managers from multinational and global enterprises.
The teaching methodology is grounded on a cooperative learning experience so that students are in close daily contact with their lecturers. Course rooms, meant to host a maximum number of 25 students, enable a direct relationship with teachers.
Workshops
Lab on Media Marketing
The lab's purpose is to offer valid marketing-related operational tools, with particular attention to the solution- and media-oriented instruments adopted for the management and development of business communication, according to innovative modalities.
Lab on Marketing from the point of view of behavioral and cognitive sciences
The lab aims at training students on how to plan marketing initiatives while resorting to models and innovative tools offered by the behavioral and psycho - cognitive sciences.
Lab on Start-up
The lab enables students to work on planning start-up initiatives while taking care of all different components, related to tax policies, the legal framework, the financial sector, the organizational-productive chain, commercial activities, and the logistical and supply-related segments.
Lab on enterprises' digitalization
The lab was devised to provide students with useful operational tools to mainstream digital technologies into all different business functions and organizational segments, including into the relations with third subjects (such as suppliers, customers, knowledge sources, technology providers et cetera).
Admission requirements
Have a minimum of a 3-year-Undergraduate/Bachelor's Degree Diploma in a relevant study field released by an official institution of the foreign higher education system;
All applicants must be fluent in the English language with a minimum of B2 according to the Common European Framework of Reference for Languages (CEFR).
Required documents
Valid passport;
Valid Italian residency permit (if applicable);
Undergraduate/Bachelor's Degree Diploma (or the Certificate of Enrolment, if you are currently attending the last year of your Undergraduate/Bachelor's degree program and the final qualification diploma is not yet available);
Transcript of records;
Diploma Supplement (if applicable);
Certificate for interrupted studies and/or withdrawal from studies and/or other awarded university certificates with a list of all the exams sustained(if applicable). These certificates must include a detailed program listing the single learning activities and hours of study for theoretical-practical activities (for those students who would like to transfer from another University);
Eventual Declaration of Value (read more here) released by the Italian diplomatic representative in the country where the final education qualification was attained; alternatively a CIMEA Statement of comparability (if applicable).
English or Italian translation of the above-mentioned documents;
Curriculum Vitae.
Tuition fees and funding
The annual tuition fee for international students is €12,000; while there is also a single pre-enrolment fee for students of €500.
Last updated Nov 2020
About the School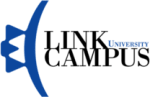 Link Campus University is a private University in Rome that stands under the Italian University's Regulation. Link Campus University combines the English system's educational strategies with the Itali ... Read More
Link Campus University is a private University in Rome that stands under the Italian University's Regulation. Link Campus University combines the English system's educational strategies with the Italian culture and didactic method. Most of the degree courses are taught in English, and some are held in Italian.
Read less