Program Description
Mariculture

The graduate study in Mariculture lasts two years, i.e. four semesters (120 ECTS credits). Upon completion of the graduate study, the student acquires the academic degree of Master in Mariculture. Finishing the graduate study, a student can opt for the postgraduate study Applied Marine Science.
Career prospects in aquaculture are multiple and primarily involve the possibility of employment directly related to production, such as cultivation, maintenance, feeding, fishing, transportation etc., but also those related to the management of spawning and farming centres. Smaller farming facilities in aquaculture are mostly managed by one expert in charge of the complete farming process, including company and financial management. Practical experience worldwide indicates that graduate experts in aquaculture may find employment in numerous accompanying services to aquaculture production, starting from the supply of equipment and food, the consumer sales of fish and shellfish, through to consultancy in commercial enterprises and in state institutions. Upon completion of the graduate study in Mariculture students will have gained the skills required for independent work on the introduction of new species of aquatic organisms into commercial aquaculture production.
The University of Dubrovnik provides farming facilities, utility vessels and specialist facilities for supervised practice in Bistrina (the Bay of Mali Ston). In addition, the University owns a research-training ships ''NašeMore'' and ''BaldoKosić'' which is a crucial component of the highest standards in the education of future managers of aquaculture facilities and research. MARIBIC – The Mariculture Business and Innovation Centre provides incubation facilities, as well as the renting of spawning and farming centres to young novice entrepreneurs. The University of Dubrovnik incorporate Institute for Marine and Coastal Research, involving a large number of scientists from the aquatic biology and aquaculture
fields.

Courses
1st year


Applied ichthyology
Applied malacology
Reproductive biology of aquatic organisms
Applied embryology of aquatic organisms
Optional courses
Mariculture, status and perspectives
Health in mariculture
Cultivation of larval and juvenile new species
Mediterranean fish and shellfish genetics
Physiology of stress and adaptation
New technologies in mariculture
Reproduction technologies in mariculture

2nd year
Fish farming diversification
Shellfish farming diversification
Scientific research methodology
Training and research
Thesis
Optional courses
Crustacea cultivation diversification
Echinodermata cultivation diversification
Cephalopods cultivation diversification
Cultivation of aquatic organisms in biomedicine and pharmacy
Last updated Feb 2018
About the School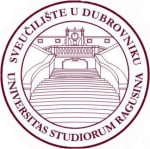 University of Dubrovnik The University of Dubrovnik is the "youngest" university in Croatia. It was established in 2003. on the foundations of a very long tradition which goes back to the 17th century ... Read More
University of Dubrovnik The University of Dubrovnik is the "youngest" university in Croatia. It was established in 2003. on the foundations of a very long tradition which goes back to the 17th century, but also on decades of modern higher education. Through its programs, its organization and its technical equipment, the University of Dubrovnik can be stands among very modern educational institutions. History High education and scientific work have their roots in the distant past. This is particularly true of the maritime, the social and the natural sciences. For example, Beno Kotruljević, of Dubrovnik, wrote four books in 1458 "About Commerce and a Perfect merchant", published in Venice in 1573, which was the first work of its kind. There is also Nikola Sorgojević, a citizen of the Dubrovnik Republic (Respublica Ragusii, 1358 – 1816), the first Croat who wrote a book about navigation (published in 1574). Jesuits founded "Collegium Ragusinum" in 1624, which was promulgated into a public institution of high learning where art and natural sciences were studied. That institution provided education for Ruđer Bošković, the most eminent Croatian scientist and the founder of the dynamic theory of atoms, who continued his doctorate studies in Rome. The Dubrovnik Republic Senate allowed young aristocrats to study navigation and commerce and apply their professional knowledge when sailing out of the Adriatic Sea. About Dubrovnik Dubrovnik, a magnificent historic city, founded in the 7th century, traces its roots to the ancient world. It was the only city-state on the entire Croatian coast, from the 14th to the 19th century. Seafaring and trade, together with the wise international policy and skillful diplomacy brought economic and cultural prosperity and centuries of prosperity to that free city-state.The Dubrovnik people were known as good seafarers, tradesmen, scientists, and writers.
Read less