Program Description
Message from the Dean
"The ESSEC Master in Management combines the best of a prestigious French "Grande Ecole" program with a unique exposure to international experiences. With two world-class campuses in both Paris and Singapore, with a body of more than hundred permanent faculty trained in the best universities worldwide, ESSEC provides its students with the rare opportunity to learn the fundamentals of management, to apply them through various pedagogical and professional experiences and to become leaders able to succeed across sectors and continents.
The ESSEC Master in Management epitomises the "pioneer spirit" that is at the core of ESSEC's DNA. Encouraging its students to innovate, to launch new ventures, to explore new frontiers, to interact both in and outside the classroom, etc, the ESSEC Master in Management program prepares French and international students for a successful path, using their business skills to make the world a better place.
So if you are ready to live up to the challenge and embrace ESSEC's values and tradition of academic excellence, we'll be thrilled to welcome you to our Master in Management program!
Anne-Claire Pache, Dean of Masters Programs
If you are enrolled in the MSc in Management program, you can choose between starting your first year at the ESSEC France Campus or at the ESSEC Asia Pacific Campus. Depending on your choice, the curriculum of the first year changes.
At the ESSEC France Campus:
The year starts with refresher courses geared at bringing your current knowledge to required levels. This way, you will be able to truly participate in the more challenging courses that will follow. After that, from trimester 2 onwards, you will personalize your curriculum: next to following core courses you choose from the many electives (more than 200!) that you find interesting.
Don't want to stay in France?
In that case, you can also choose to do courses or pursue a double degree at one of our 94 partner universities. You decide when to do what, so this could also be the period in which you don't have class, but instead do an internship, apprenticeship, volunteer or accrue other professional experience.
At the ESSEC Asia-Pacific Campus:
Exclusively in Singapore, refresher courses are integrated with hands-on business consultancy experience with respectable firms operating in Asia (Club Med, Sodexo, etc.). From the challenges of social business to entrepreneurial initiative, you will be able to put your knowledge into practice.
Trimester 2 and 3 in Singapore are different, in the sense that you choose a track after your refresher courses. There are three tracks:
The Core Management track is a highly popular track that allows you to validate the nine core courses and your international experience required during your studies at ESSEC (if you are not a Singaporean resident), in just six months.
The Corporate Finance track, allows you to specialize during your foundation year in a program dedicated to Finance with courses such as Firm Valuation, Mergers & Acquisitions, and Financial Statement Analysis. You will reap the benefits of a strong professional network, in an Asian environment devoted to Finance, right from the start.
The Entrepreneurship & Innovation track will let you become part of the Silicon Valley of Asia and bring business ideas to life: ESSEC's partnership with the Action Community for Entrepreneurship (ACE) Singapore and its close proximity to Launchpad@JTC provide a conducive environment for budding entrepreneurs.
Choosing and keeping options open
Regardless of your choice, after your first year, all your options remain open and are the same for all students. If you started in France, you still have the option to spend your second year in Singapore and pursue any and every program offered*. Was Singapore your start choice, you'd be welcome to continue your second year in Singapore (7 specialized tracks available) or come to the ESSEC France campus. You design your curriculum, but your options remain open!
*the spots to swap over to Singapore are limited and given on the basis of performance and profile.
Academic Requirements
You will get all the basics you need through the 9 compulsory core modules and then you can study what you like, choose to specialize or not, by taking a minimum 16 elective courses.
The Core Track's 9 mandatory courses can be taken on either ESSEC campus:
Financial Accounting and Reporting
Management Control
Business Economics
Principles of Finance
Organisational Theory and Behaviour
Marketing Management
Strategy and Management
Information Systems/Technology (IS/IT) for Managers
Law or Operations
You also have to study a foreign language during your time at the school. If you are a non-native French speaker, you will have to study French. You are also free to study additional languages: German, Arabic, Mandarin, Spanish, Italian, Japanese, Brazilian Portuguese and Russian.
200+ elective courses offered in English and French
Choose to stay generalist and take classes from any and all of the 8 teaching departments at the school:
Accounting & Management Control
Public & Private Policy
Economics
Finance
Information Systems, Decision Sciences & Statistics
Management
Marketing
Operations Management.
OR
Choose to specialize in one particular job or field via the specialized tracks and chairs (see below sections). At this point, It is entirely up to you to decide what you study, depending on where your interests like and what best fits your future career plans.
20 specialized tracks
To give an example of a few tracks on both campuses offered 100% in English:
Financial Markets
Corporate Finance
Business Analytics
B2B relationship management
Operation Management
Information systems
Agri-food
Global Manager in Europe (summer module)
PhD
Please note that some tracks on the Cergy campus are taught entirely or partially in French and so a grasp of the French language for international students is necessary should you choose those courses. All tracks at the Singapore campus are taught entirely in English. Some tracks are offered on both campuses; others on one campus only.
Last updated Mar 2019
About the School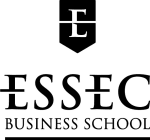 Innovative, involved and international; ESSEC Business School, one of the leading institutions in Europe for business education, offers a unique learning experience that trains responsible leaders who ... Read More
Innovative, involved and international; ESSEC Business School, one of the leading institutions in Europe for business education, offers a unique learning experience that trains responsible leaders who are able to reinvent business. Accredited by AACSB, EQUIS, and AMBA, ESSEC maintains a superior level of academic excellence that is recognized worldwide.
Read less