Master in Management and International Relations
Home ›
MSc ›
Master in Management and International Relations
Read more about this program on the school's website
Program Description
This programme combines the theory of international relations and development studies with core management and organisational skills, aiming to educate students to become effective members of private, governmental, and non-profit organisations. Examples of potential employers include non-governmental organisations (NGOs), intergovernmental organisations, civil service, charities, and businesses.
You will have the opportunity to develop team working skills by participating in a simulation exercise, climbing Mount Everest. You will also have the opportunity to participate in an interactive and intuitive real-life escape game as part of an optional study trip to Escape Rooms in Manchester. Costs of which are covered by the School.
Highlights
A chance to participate in a simulation exercise, climbing Mount Everest.
Optional study trip to the Escape Rooms in Manchester.
How You Study
Students can study a range of topics and can develop a critical understanding of how to manage human, financial and other resources in the context of international relations and politics. Students have the opportunity to gain knowledge of how to work in multi-cultural teams and how organisations are funded and managed. In addition, the programme is designed to ensure that students have the opportunity to develop an astute understanding of the role of states and international organisations in the construction and maintenance of global mechanisms for decision-making and influence.
Core modules
Finance and Accounting
Globalisation
International Human Rights
Research Methods and Design
Strategy Making
The Developing World
Understanding International Business
Students will be able to choose one optional module to complement the compulsory modules. Optional modules will run as far as at least 10 students select them. Timetabling arrangements may limit the availability of modules to some students. As the options reflect staff research interests, they may alter over time due to staff availability.
Optional modules
Community Organisation, Sustainability and Development
Disaster Management
Gender, Power and Business
Group Consultancy Project
Humanitarian Logistics
The Multinational Enterprise in Context
Students then progress to undertake the final dissertation stage. The dissertation is designed to encourage innovation and diverse pathways to the final assessed product. In this respect, the dissertation is an extended project that can accommodate a range of independent work.
How You Are Assessed
The way you will be assessed on this course will vary for each module.
Written assignments involve the examination and development of arguments based on the research of academic literature and real-life situations. Students are often required to apply theory to practical topics to make recommendations for diverse audiences from businesses to policy-makers. Writing and research skills are essential for careers in both business and international organisations.
Practical exercises include simulations, group tasks, and presentations where students have the opportunity to demonstrate their ability to make persuasive arguments in person. Feedback is given by both other students as well as academic staff. Strong oral communication skills are often identified by employers as one of the most important qualities they seek in graduates.
Assessments include both individual and group work. While more emphasis is placed on individual assignments and essays, group tasks form an important element of the assessment strategy. Ability to work in teams and groups is important for many careers and employers regularly highlight the importance of team working skills.
Assessment Feedback
The University of Lincoln's policy on assessment feedback aims to ensure that academics will return in-course assessments to you promptly – usually within 15 working days after the submission date.
Entry Requirements
Honours degree or equivalent.
International Students will require the English Language at IELTS 6.0 with no less than 5.5 in each element, or equivalent http://www.lincoln.ac.uk/englishrequirements
The University of Lincoln offers international students (non-EU/UK) who do not meet the direct entry requirements for a postgraduate degree course the option of completing a degree preparation programme at the university's International Study Centre. To find out more please visit http://www.lincoln.ac.uk/isc
Last updated Jan 2020
About the School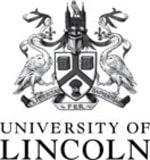 Since being opened by Queen Elizabeth II in 1996, the University of Lincoln has invested more than £300 million in its buildings and facilities.
Since being opened by Queen Elizabeth II in 1996, the University of Lincoln has invested more than £300 million in its buildings and facilities.
Read less