Master in Management Media, Marketing online and Business Communication
Home ›
Master ›
Media ›
Master in Management Media, Marketing online and Business Communication
Program Description
Level of qualification: 7 ISCED Level
Duration: 2 years
Number of study credits: 120 ECTS, 4 semesters
Earliest Start Date: October 2020
Languages: Romanian, Russian, English, French
Tuition Fee:

EU students: 1000 EUR/per year
Romanian students: 500 EUR/per year
Non-EU students: 2000 EUR/per year
Program Description
When every company has a website and a 360-degree communications plan, every company is a media company. At the Free International University of Moldova, students in Management Media, Marketing Online, and Business Communication master program practice the application of innovative digital solutions to strategic communications problems in both traditional and new media businesses. This master program is oriented towards a complex training of specialists in the general field of study 032 Journalism and Information. Students will be immersed in holistic studies of the overall media environment and management strategies with a view to applying the knowledge and skills in media operations. It offers a real possibility for graduates of social and humanities faculties to take a safe step towards adequate professional training, to acquire or to get more knowledge and skills necessary for a future career in the multidimensional sphere of journalism, media processes and social communication.
Objectives
The program aims to develop professionals' conceptual and analytical skills in applying state-of-art media and management research knowledge; to discipline media professionals with leadership and management acumen; to cultivate media professionals to become executive leaders in the media industry, and to lay a foundation for those interested in further advanced studies in media or management.
Career Prospects
The persons who choose this master's program have the opportunity to select from a wide range of professions and assert themselves as journalists, specialists in promotional strategies and public relations, image creators (image-makers), image experts/consultants, media analysts in market research, digital marketing manager, newscaster, or speaker (DJ, broadcaster), photojournalist or cameraman, impresario, mediator, negotiator, managers of media institutions, project managers, managers of PR and advertising agencies, creators of advertising / offline advertising and online, press officer of a public or private institution, etc.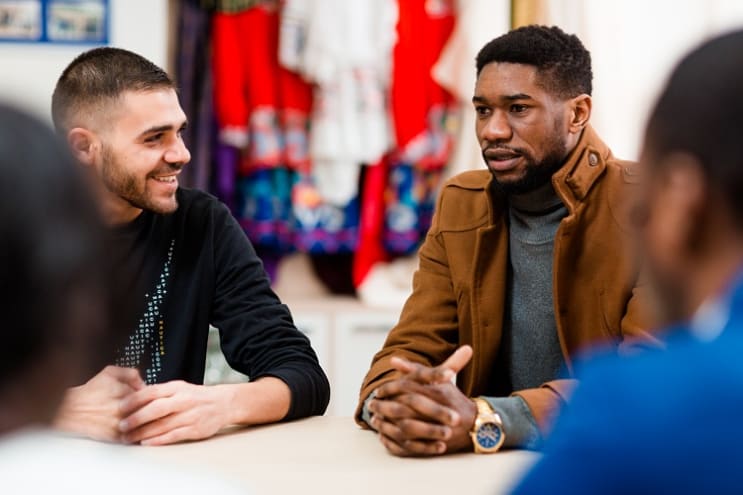 ©Free International University of Moldova
International Perspectives
Apart from the internationally-oriented curriculum, students will get the chance to experience foreign cultures and perspectives through exchange programs with more than 100 partner universities worldwide. Significant international opportunities are also offered by working groups formed of international students, lectures given by international PR experts, international visiting professors, as well as by international summer schools and study tours.
Curriculum
Semester 1
Media Culture: Communication Theory and Practice
Mass-media Economy
Media Management: theoretical and pragmatic approaches
Methodology and Ethics of Research in Media Communication
Marketing in Traditional Media and Online Marketing
Management of Audiovisual Production Process
Semester 2
Communication and Negotiation in Business
Media Projects Management
Current Research Issues in the Media Communication
Written and Oral Communication Techniques in Business
Hypertext/hypermedia in the Digital Era
Draft of materials for new media
Interactive Media: Web Productions
Offline Multimedia Production
Semester 3
TV Documentary: from Scenario till Movie
Market Research on Launching of New Digital Products
Online Brand and Offline Brand
Event Management
Business Presentations Art
Promotional Strategies in Business
Internship
Semester 4
Research and Master Degree Thesis Elaboration
Testimonials
©Free International University of Moldova

"I am pleased to collaborate with the Department of International Relations, Political Sciences and Journalism. I appreciate the opportunity of being invited at ULIM to share my experience with its brilliant students".
(Timothy P. O'Connor, Communications and Press Officer, Embassy of the United States of America to Moldova)
Last updated Jul 2020
About the School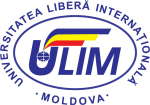 Free International University of Moldova (ULIM) was founded in 1992 by Government Decision and is accredited by the National Council for Academic Assessment and Accreditation of the Republic of Moldov ... Read More
Free International University of Moldova (ULIM) was founded in 1992 by Government Decision and is accredited by the National Council for Academic Assessment and Accreditation of the Republic of Moldova. Based on the "non-profit" principle, ULIM operates according to the Constitution and the laws that govern the higher education system in the Republic of Moldova. The Free International University of Moldova offers students the opportunity to combine theoretical and practical knowledge, in a multi- and inter-disciplinary environment, preparing them to enter a globalized labor market. With more than 30% of the student body being international, the university is intensively involved in processes of internationalization with our faculties offering 76 study programs in four languages (Romanian, Russian, English, and French) at Bachelor, Master, and Doctoral level. Our institution provides high-quality student services and facilities (university hotel, modern residence hall, canteens, cafeterias, clubs, leisure, and sports facilities, library, computer/media labs, judicial clinic, etc.). More details on university's website: www.ulim.md or contact the International Relations Office at e-mail: cci@ulim. md or Foreign Students Department at relex@ulim.md
Read less