Master in Management Information Systems
Home ›
Master ›
Master in Management Information Systems
Program Description
Management Information Systems (MIS) program studies both business management and IT technologies to understand how companies and individuals can use data to inform and improve the decision-making process.
This course is developed in collaboration with leading Armenian IT employers.
It aims to create "the ideal professionals", with hard and soft skills, able to absorb and manage information resources, create a technological environment, plan and introduce innovations, manage the user support and understand the broader organizational context within which technology is used.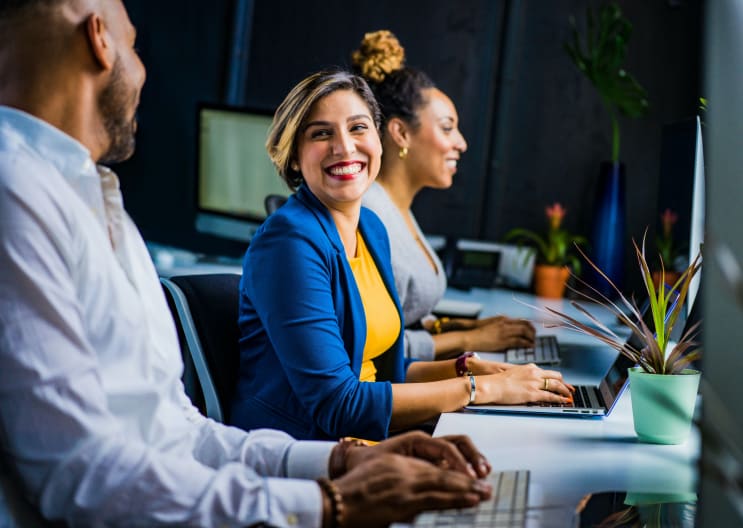 Career prospects
MIS graduates are in high demand in the technology, service, and manufacturing sector. MIS graduates can work in the following roles helping organizations improve their performance:
Systems and Business Analyst
IT Project Manager & IT Entrepreneur,
Software Developer
Web Developer
Data Scientist
Business and IT Consultant
Database Administrator,
Project Manager,
Technology start-up & entrepreneurs,
Independent IT consultants.
Management Information Systems (MIS) degree includes courses in IT management, technology product marketing, programming, database design and analysis, Web design and development, etc. It equips students with valuable business and managerial knowledge, needed for building a company and managing people. Moreover, the MIS program emphasizes soft skills development in the following areas: written and verbal communication, leadership and teamwork, negotiations, etc.
Curriculum
Eurasia International University offers a flexible class schedule with both online and on-campus courses. In addition, it offers competitive tuition rates, including regional discounts, scholarships, and financial aid for students from other regions.
The total curriculum requirement is 120 credit hours.
The provided below course unit details are subject to change and are the latest example of the curriculum, available for this course of study.
As your studies progress you are flexible to choose courses that suit your personal interests and career aspirations.
Course content for the First year:
Students will undertake the foundation-level courses in mathematics and basic IT to move from their current specialization to IT. In addition, our students will take courses in Marketing, Economics and Management.
By the end of the first academic year, students will present their team project to a special committee, comprised of the university professionals and potential employers. This project intends to demonstrate students' skills in solving a real business problem.
Preparatory program
For students who lack a basic specialization in IT or do not possess basic knowledge in Management, Economy and Marketing we offer three-month preparatory courses that allow the students to master basic technical, mathematical skills, and IT concepts.
In the framework of the preparatory program, the students will undertake the foundation level courses in two main directions: Technology (Mathematics, Data) and Business (Management, Economy and Marketing)
Those students, who have sufficient basic knowledge and skills in IT, Management, Marketing and Economy, can skip the preparatory program taking multiple-choice exams in both IT and Business.
As your studies progress you are flexible to choose courses that suit your personal interests and career aspirations.
Master's studies admission
The duration of the full-time academic program is two years. Classes at the Master's program are scheduled in the evening so that the students have the opportunity to combine work with their studies.
All the applicants, who completed a bachelor or master's studies at the RA state and non-state accredited local or foreign institutions of higher education are welcome to apply to the Master's program at EIU to deepen their professional knowledge, conduct independent research, acquire new skills, get introduced to the innovative, technological developments as well as to obtain Master's degree.
Admissions process
The admissions period for the Master's studies is from May 2 till September 23
The Master's program does not offer a free tuition system.
Those applicants whose previous educational background differs from the program they are applying to, are to take final state exams of bachelor program for the given specialization.
The Master's program admission is based on competitiveness. EIU has established a special committee, which needs to approve the applicant's overall competitiveness. All the applicants are to possess advanced computer skills (particularly Windows, Word, Excel, and Internet), English or Russian. The applicants are to take tests to assess the above-mentioned skills.
Tuition fee and Financial Aid
Eurasia International University offers various possibilities for reimbursement of tuition fees based on the student's social status and academic performance. All the scholarships provided to EIU students are arranged during the 1st year and are subject to annual revisions. EIU is committed to supporting all students in finding a means to finance their education. For citizens of the Republic of Armenia and holders of Armenian special passports for special residency status, EIU provides an automatic subsidy off the total cost of their education. In addition, the University offers need-based tuition assistance to citizens of Armenia with demonstrated financial need that may discount the cost of education further by up to 100%. There are also a limited number of scholarships available for academically gifted students.
International students are eligible for merit-based scholarships that may cover up to 50% of tuition. The support is provided by the board of trustees after thorough considerations and a final decision.
Adourian scholarship
Adourian scholarship was first awarded in the 2010-2011 academic year. The scholarship program aims to create favorable academic conditions for prospective male students who have successfully completed compulsory army service in the recent two years. Moreover, the scholarship program strives to support and assist post-army students in the labor market.
Research scholarship
The scholarship for research is awarded by the center of International relations and research. The scholarship is granted to the students who have demonstrated their skills and knowledge in research and participate in the research conducted within the university.
Scholarship for research is awarded for the time allocated for the research and comprises 5% of a student's tuition fee. The students awarded the scholarship for research are privileged to participate in international student exchange projects. The scholarship cannot be awarded if a student has been granted any of the above-mentioned scholarships. The decisions regarding the scholarship of research are announced at the beginning of each term. Students are to sign a contract with the researcher.
Last updated Jun 2020
About the School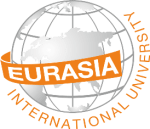 The university proper, EIU, provides education on the three levels of National Qualification Framework of the Republic of Armenia: Bachelor's (VI level), Master's (VII level), Researcher (Scientific D ... Read More
The university proper, EIU, provides education on the three levels of National Qualification Framework of the Republic of Armenia: Bachelor's (VI level), Master's (VII level), Researcher (Scientific Degree Candidate of Science (VIII level)). The major degree programs are Management, Jurisprudence, Foreign languages, and Pharmacy and Information Technologies (IT).
Read less