Master in Management - Digital Marketing Major (1st semester - online ready)
Home ›
Master ›
Master in Management - Digital Marketing Major (1st semester - online ready)
Read more about this program on the school's website
Program Description
Scholarships for the best candidates
Candidates for a full-time program, who have achieved at least 80% of the points from the entry test will have the possibility to apply for the "Scholarship for the Best Candidates".
The awarded candidates are chosen based on a ranking system.
Only the application submitted until the 15th of July will be considered for the scholarship. The candidates, who were granted a scholarship will be informed about it at the latest on July 31st.
The Digital Marketing program is a new, innovative specialization in the field of management, conducted in English.
The studies are intended to educate a modern marketing manager who:
Proficiently moves through the conditions of the digital economy, understands the contemporary world and the modern client.
Knows how the Internet can change not only marketing but also the whole organization and knows how to effectively implement such a change.
Understands how modern technologies, i.e. social media, mobile, artificial intelligence, or automation, change the functioning of the company.
Will be able to effectively create a strategy, plan, and tasks related to internet marketing (including social media marketing).
Perfectly knows and is able to use tools related to on-line promotion (e.g. Facebook Ads, Google Adwords, systems for marketing automation, or e-mail marketing systems).
Knows how to start up and run an online store, understands the possibilities resulting from the use of online business models (e.g. crowdsourcing, sharing economy, model freemium, etc.).
Perfectly knows web analytics, can use tools such as Google Analytics, Brand24, Sotrender, and many others.
Knows the basics of computer graphics and the preparation of online video materials.
Can cooperate in a virtual environment (virtual teams).
During his/her studies, was in continuous contact with e-marketing and e-business practices.
Recognizes the development opportunities of any organization, resulting from the phenomenon of digital transformation, through which every company or institution passes.
Can function freely in an international environment since the program is conducted in English.
The program's partners:

Unique Values
The partners of the studies are recognized brands from the digital world, including Accenture, Sotrender, Brand24, Salesmanago, NapoleonCat which offer students among others internships, certification programs, free access to online tools, guest lectures and meetings with practitioners.
The program of the major is composed of many core subjects (over 800 didactic hours), carried out in the form of interactive workshops, seminars, exercises, computer laboratories, and lectures.
Classes are taught by extraordinary lecturers and high-class e-marketing specialists with huge experience in e-marketing and e-business.
Students are in direct contact with companies from the new technology sector, taking part in classes with practitioners and implementing projects in the area of ​​e-marketing and e-business for specific companies.
A graduate of the major in Digital Marketing will gain a huge range of specific competencies and skills allowing for quick career-building practically in every company.
Students are encouraged to take advantage of a six-month stay in one of the 200 renowned universities from around the world as part of an international exchange program. Additionally, the students have the opportunity to go for a paid internship abroad.
Graduates receive a Master's in Management diploma. Additionally, they get a diploma's supplement stating that the graduate has finished a major in Digital Marketing.
Studies are conducted in a full-time mode.
What you gain from your studies
During your studies you will gain knowledge, skills, and social competences among others in:
Comprehensive use of the Internet and network technologies in marketing - building e-marketing strategies, plans, and tasks.
Creating and managing websites.
Cooperation and management of relations with a modern client.
Building the company's popularity in the network (e-promotion).
Tools handling, i.e. Google Adwords and Google Analytics, Facebook Ads and marketing automation, CRM or analytical systems.
Designing and conducting interaction with clients using social media (social media marketing).
Analyzing information online (web analyst).
IT project management and managing the team implementing these projects.
Virtual team management.
Use of artificial intelligence in business.
Practical implementation of e-marketing projects for a selected company.
Basics of computer graphics and video editing.
Career opportunities after your studies
After graduating from the major in Digital Marketing in English, you can work in:
"Traditional" companies (so-called "brick and mortar"), treating Internet and Internet marketing as a necessary extension of their promotional or sales activities.
"Transforming" companies (so-called "bricks and clicks"), wishing to take advantage of new opportunities offered by the Internet in acquiring customers, cooperating with current customers, and in the overall transformation of the business model (the so-called "digital transformation").
Internet companies (so-called "pure clicks"), who want to strengthen their position in the virtual market and exploit the advantages and potential of the digital environment in their operations even more.
Consulting companies, interactive agencies, social media agencies, etc. providing Internet-related services to other companies.
Companies from the new technologies sector.
Startups and any new business ventures.
Examples of professions that a graduate of the program will be well prepared for:
Digital Marketing Manager
Social Media Marketing Manager
Digital Transformation Officer
Marketing Manager / Marketing Coordinator
Marketing and Communication Manager
Relationship Management Analyst
Project Manager
Consultant in Digital Marketing
E-commerce Manager
Community Manager
Web Analyst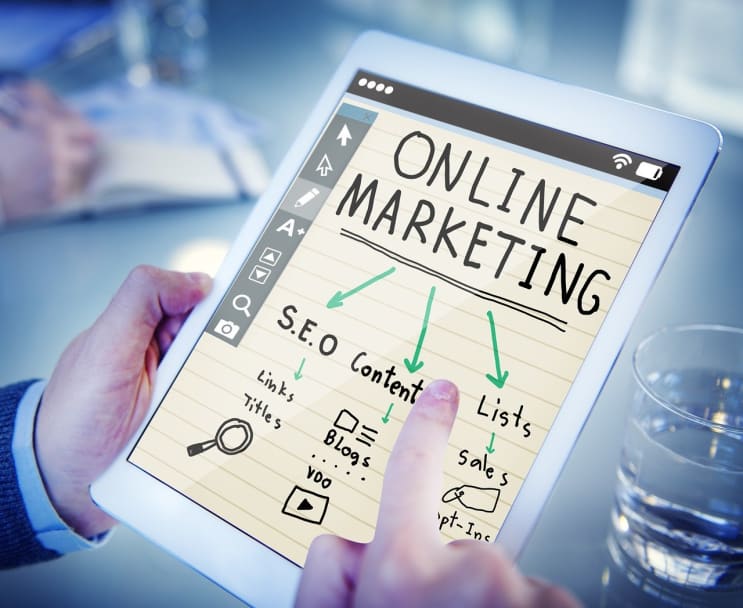 muneebfarman / Pixabay
Courses
Artificial Intelligence in Business
Digital Transformation
Business Data Mining
Principles of Project Management
CRM and Marketing Automation
Digital Consulting Project
Customer Portfolio Analysis
Virtual Teams
Digital Marketing II
E-commerce and E-business Strategy
Digital Analytics
Social Media Marketing
Video and Graphic Design
Web Design and Management
Customer Experience Management
Legal Aspects of Virtualization
Class Schedule
Classes take place from Monday to Friday in the morning and in the afternoon.
Admission Requirements
Admission for full-time and part-time Master programs at Kozminski University is based on 2 criteria: GPA on your previous studies and results of an online entry test. The maximum score is 100 points - 50 points for the test and 50 for GPA. Candidates who scored at least 60 points from both criteria will be qualified for the program.
Required Documents
Application for full time and part-time Master's programs at Kozminski University must include:
Application form - complete the form online, print and sign
Original Bachelor/Master degree diploma or notarized copy and transcript of records
1 signed passport photograph
Copy of the national ID or a passport
CV in English
Proof of payment of the admission fee (non-refundable)
A certificate confirming proficiency in English (you can be exempted from submitting an English proficiency certificate only if your High School Diploma confirms that English is your only language of instruction or English is your mother tongue) - e.g. FCE, CAE, CPE, BEC, CEIBT issued by the University of Cambridge; IELTS (>=6.0 points); TOEFL IBT (>=87 points); TOEIC (at least 700 points from the test); LCCI (English for Business level 2, 3, 4); London Test of English certificates (PEARSON) - level 3, 4, 5 (certificates Edexcel). Polish citizens who did their previous studies in English or who scored at least 95% on the basic level or 80% in the extended level from the English Language at the Polish Matura can be excluded from submitting an English proficiency certificate.
All documents issued in foreign languages should be translated into Polish or English by a sworn translator. We process applications from the 4th of February until August (applications from non-EU citizens) and from the 4th of February until the end of September (applications from EU-citizens). Applications received afterward will be kept on file and processed within the next application period.
The admission fee for all Master programs delivered in English is 100 PLN.
Payment of the admission fee should be made to the following bank account:
Name of the bank: Pekao S.A. II o/Warszawa
Address: Grzybowska 53/57, Warszawa
Bank account number: 20 1240 1024 1111 0010 1646 0637
SWIFT code: PKOPPLPW
IBAN: PL
Candidates from foreign countries
Foreigners who need a visa to study in Poland are additionally required to make payment of tuition for one full year of studies before we can issue documents necessary in the visa application process i.e. invitation to come to Poland and the admission decision. Admission commission issues a conditional acceptance letter including individual account number to which the payment should be transferred in Polish Złoty (PLN) calculated according to the exchange rates of the National Bank of Poland (www.nbp.pl). In case the candidate is denied a visa tuition is returned. The admission fee is non-refundable.
In case of visa, accommodations, and other daily issues please contact our Students Support and Service Center.
Tuition and Fees
| | | |
| --- | --- | --- |
| | Year I | Year II |
| Tuition per semester paid in full (PLN) | 11900 PLN | 12500 PLN |
| Tuition per semester in 5 installments (PLN) | 5 x 2400 PLN | 5 x 2520 PLN |
| | | |
| Tuition per semester paid in full (EUR) | 2770 EUR* | 2910 EUR* |
| Tuition per semester in 5 installments (EUR*) | 5 x 560 EUR* | 5 x 590 EUR* |
| | | |
| Non-refundable admission fee: 100 PLN/24 EUR* | | |
*Exchange rates according to NBP table of 2020-02-03: 1 EUR = 4,301 PLN
Prices in PLN are applied. If you pay in EURO or USD please note that payments in EUR and USD are recalculated into PLN according to the exchange rate of Millennium Bank based on the day of receipt of payment to the Kozminski University bank account.
The first semester of the program is ONLINE ready if needed the classes can be conducted in a virtual environment.
Last updated Jun 2020
About the School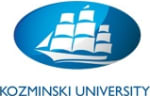 Kozminski University, founded in 1993, is a private institution of higher education with full academic rights. The university has obtained Polish and international accreditations, as well as excellent ... Read More
Kozminski University, founded in 1993, is a private institution of higher education with full academic rights. The university has obtained Polish and international accreditations, as well as excellent results in global and national educational rankings which shows the high quality of its programs and services. Due to these qualities, KU diplomas themselves have become coveted. The university's offer includes various bachelor, master's, MBA's as well as Ph.D. programs. All of these are also offered in English.
Read less