Program Description
If you are interested in finding out more about the INSEAD MIM programme, we would like to invite you to register and attend our upcoming events.
Upcoming Event: Masterclass and Campus Tour
29 February 2020, 2.00 - 7.30 PM
Fontainebleau
Register: https://inse.ad/t8mj7
The world is rapidly and profoundly changing; uncertainty has become the norm, and challenges have emerged on a global scale. Businesses have the ability and the duty to answer these challenges. This conviction is deeply rooted in INSEAD's DNA. It resonates in our mission: to bring together people, cultures, and ideas to develop responsible leaders who transform business and society. The INSEAD Master in Management (MIM) is a continuation of this mission.
This full-time program has an innovative learning approach with an applied problem-solving orientation. It aims to empower the next generation of well-rounded, agile-thinking and innovative individuals who are ready to make a positive impact in today's society. You will learn from award-winning faculty and industry experts, interact with classmates from all over the world, travel across continents and gain access to global career opportunities. The INSEAD MIM is more than a program, it is a journey that starts with who you are, and leads to what you want to achieve.
Everyone here at INSEAD has something unique to contribute, be it culture, experience, expertise or personality. Together we form a global community, ready to make an impact in the world.
I invite you to join us and look forward to welcoming you to campus.
Thibault Seguret
Programme Director, INSEAD MIM
The INSEAD MIM Advantage
Top-Ranked Business School
As one of the world's leading and largest graduate business schools, INSEAD's master programs are consistently ranked amongst the top by the Financial Times.
Alumni Network
Join a global network of close to 60,000 influential alumni across 175 countries.
International Exposure
Immerse yourself in a truly global experience alongside international classmates and faculty, and travel across continents.
Practical Application
Participate in experiential block courses, electives that put to test classroom learning in real-life business situations and opportunities for professional exposure.
In-Demand Skills
Acquire relevant skills that will enable you to succeed in your first job and beyond.
Access to Top Employers
Gain access to top recruiters and diverse roles in a broad range of industries.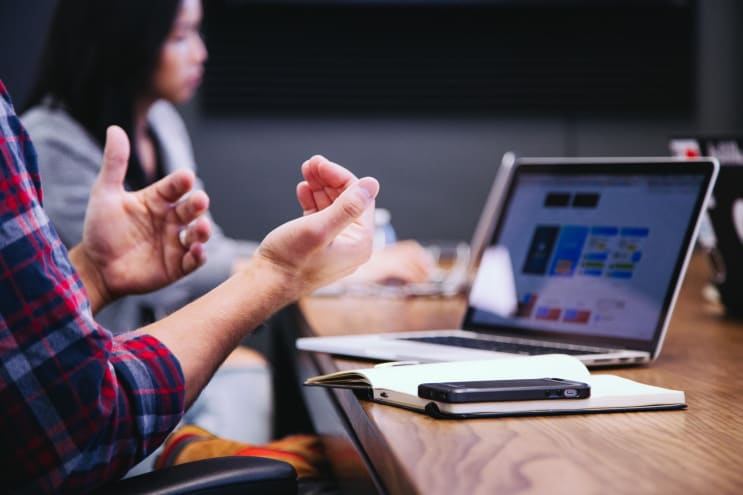 Headway / Unsplash
Be Part of the Journey
The INSEAD Master in Management is designed for young graduates from a wide range of academic and cultural backgrounds, with a clear interest in management. All admitted candidates should demonstrate evidence of consistent academic aptitude, coupled with the potential for professional management in an international context.
The MIM Admissions Team is looking for people with intellectual curiosity, personal qualities to contribute to the many activities at INSEAD and a desire to stretch themselves in a rigorous academic program. We welcome applications from around the world regardless of race, religion, gender, sexual orientation, color or financial status. Our aim is to build an exciting, dynamic and diverse student body.​
Dates & Deadlines
While we operate a staged admissions process with five deadlines per year, within each round, applications will be reviewed on a rolling basis. Please note that while competition within each of the rounds is equal, the earlier you gain admission, the more time you have to secure financing and arrange logistics. The online application form opens approximately two months before each Round 1 application deadline.
| | | |
| --- | --- | --- |
| | Deadline for complete application | Final decision notification |
| Round 1 | 09 October 2019 | 13 November 2019 |
| Round 2 | 11 December 2019 | 22 January 2020 |
| Round 3 | 12 February 2020 | 18 March 2020 |
| Round 4 | 15 April 2020 | 20 May 2020 |
| Round 5 | 3 June 2020 | 8 July 2020 |
Investing in Your Future
The INSEAD Master in Management yields a lifetime of dividends, both professionally and personally. Pursuing a MIM Programme, however, is a serious commitment of time and money—an investment that needs to be carefully considered and planned for by applicants.
Though the responsibility of funding your year at INSEAD ultimately lies with you, the MIM Financial Aid Office can assist you in planning your financing for the INSEAD MIM program.
Cost & Fees
The INSEAD MIM program is a 14-16 month full-time program. The tuition fees for the MIM are €47,500.
Tuition fees cover all printed course materials, access to the INSEAD library, access to on-campus information technology services, student council fees, gym access, business cards, printing, and health insurance.
Last updated Feb 2020
About the School
We bring together people, cultures, and ideas to develop responsible leaders who transform business and society.
We bring together people, cultures, and ideas to develop responsible leaders who transform business and society.
Read less