Master in Management (1st semester - online ready)
Home ›
Master ›
Master in Management (1st semester - online ready)
Read more about this program on the school's website
Program Description
Scholarships for the best candidates
Candidates for a full-time program, who have achieved at least 80% of the points from the entry test will have the possibility to apply for the "Scholarship for the Best Candidates".
The awarded candidates are chosen based on a ranking system.
Only the application submitted until the 15th of July will be considered for the scholarship. The candidates, who were granted a scholarship will be informed about it at the latest on July 31st.
In 2019 Kozminski University ranked 42nd in the Global Masters in Management Ranking published by "Financial Times".
The Master Program in Management is designed to meet global market demand for qualified graduates with a wide range of business skills, a knowledge of analytical tools, and the ability to apply them in a market context.
The students of the program benefit from a diversified plethora of elective courses, allow students to create their own learning path while enhancing their areas of interest. The program is delivered via a mix of taught modules, practical experience, workshops, case study analyses, and research projects – and it is designed so that participants can either begin a career in business or continue the academic experience in a doctoral program.
The Fisher College of Business, The Ohio State University, USA (OSU) and Kozminski University invites all students of the program (both full-time and part-time) to participate in the optional Leadership & Logistics Study Tour to the USA. The objective of this program is to provide KU students with an opportunity to complete part of their studies at a foreign location, thus gaining valuable international experience.
Graduates receive a Master's in Management diploma. Additionally, they get a diploma's supplement stating which major the student finished.
Students are encouraged to participate in international exchange programs offered by the university so as to master the skills that are necessary to work in a multicultural environment.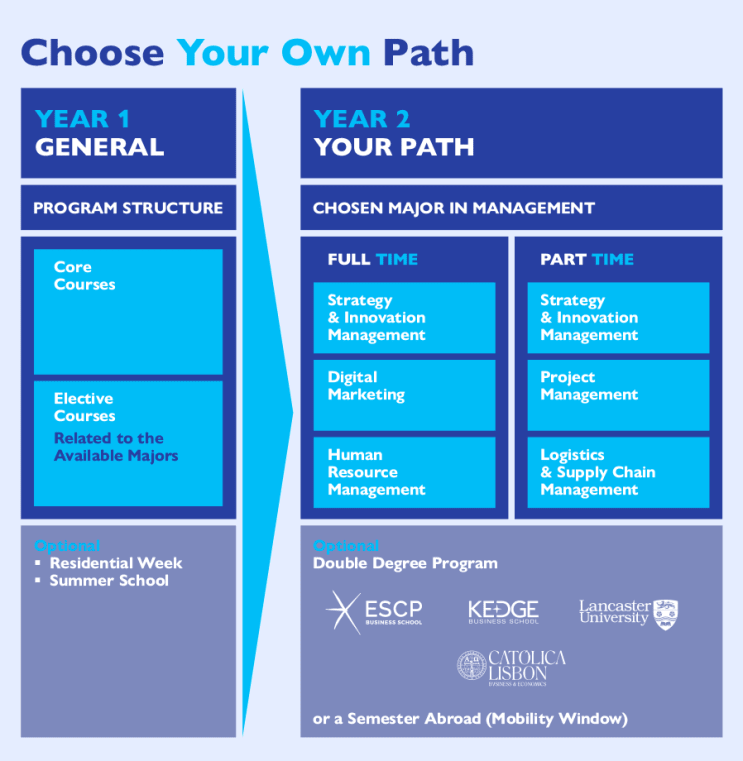 ©Kozminski University
Majors
Strategy & Innovation Management
Digital Marketing
Human Resource Management
Double Degree Programs
During the course of study, students of the Master in Management Program have the opportunity to go during their studies to one of our partner universities for a so-called double degree program, thanks to which they will receive not only the diploma of Kozminski University but also from our partner university!
Available Double Degree Programs on the Master in Management Program: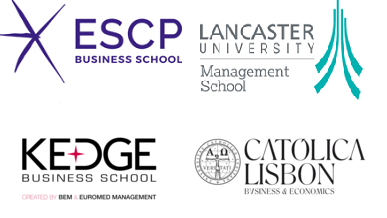 What you gain from your studies
Knowledge of leading strategic concepts and current research findings.
Knowledge of most interesting case studies and practices.
Skills and tools needed for the successful formulation, evaluation, and implementation of new competitive strategies.
Ability to anticipate and respond to the rapidly changing environment under pressure.
Ability to handle complex business challenges within a budget and time limits.
Communication and negotiation skills (public presentations, teamwork, multi-party and multi-cultural negotiations, outside-the-box thinking).
Real-life experience with strategic consulting assignments.
A critical understanding of key concepts in the human resource management discipline.
Knowledge of the techniques of fulfilling personnel and HRM functions in contemporary national and international workplaces.
Knowledge of psychological and social conditioning of human behavior in organizations and the ways of influencing human behavior.
Knowledge regarding managing people in national and international contexts.
Skills and tools needed to conduct independent critical analyses of organizations, businesses and business models, and strategy.
Ability to evaluate management processes as a whole in versatile environments.
Knowledge of typical organizational problems and their diagnostics.
Effective communication with clients and an understanding of the basics of international commercial contracts.
Career opportunities after your studies
A strategy consultant with a deep understanding of strategy and its context: environmental analysis, financial analysis, and organizational diagnosis.
A corporate strategy planning specialist.
A high-potential manager.
Human resource management specialist in a domestic or international company or in public administration.
Consultant in a company specializing in recruitment and selection, headhunting, and modern HRM systems.
A management consultant for major consulting companies.
A high-level manager on the CEO track.
A business analyst.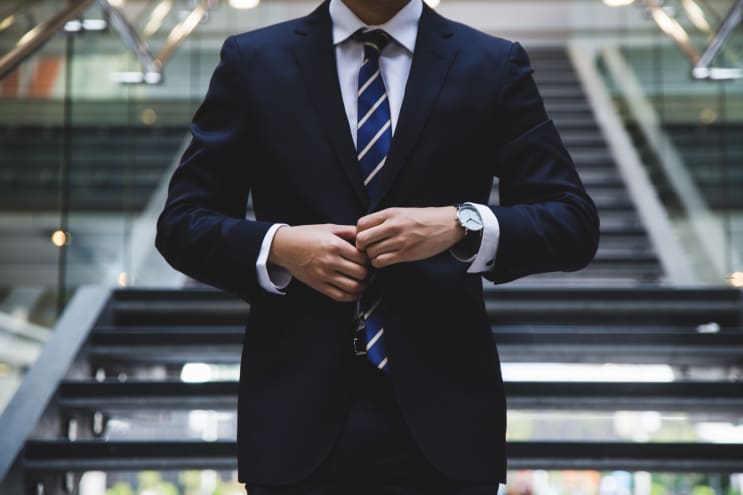 Hunters Race / Unsplash
Courses
Core Courses
Management in Context & Contemporary Management Theory
Macroeconomics and Business Economics
CSR
Application of Mathematical Statistics
Major Courses
Innovativeness and Creativity
International Business Strategy
International Marketing
Entrepreneurship & New Venture Development
International Business Law
Psychology in Management
Leadership
Cross-Cultural Management
Research Methods
Accounting for Strategic Decisions
Operations Management
Open Collaboration Communities
Artificial Intelligence in Business
Additional Courses
Elective Courses
Dissertation Seminar
Class Schedule
Full-time programs
Classes take place from Monday to Friday in the morning and in the afternoon.
Part-time programs
Part-time program classes take place on Friday (in the afternoon), Saturday, and Sunday (in the morning and in the afternoon).
Admission Requirements
Admission for full-time and part-time Master programs at Kozminski University is based on 2 criteria: GPA on your previous studies and results of an online entry test. The maximum score is 100 points - 50 points for the test and 50 for GPA. Candidates who scored at least 60 points from both criteria will be qualified for the program.
Required Documents
Application for full time and part-time Master's programs at Kozminski University must include:
Application form - complete the form online, print and sign
Original Bachelor/Master degree diploma or notarized copy and transcript of records
1 signed passport photograph
Copy of the national ID or a passport
CV in English
Proof of payment of the admission fee (non-refundable)
A certificate confirming proficiency in English (you can be exempted from submitting an English proficiency certificate only if your High School Diploma confirms that English is your only language of instruction or English is your mother tongue) - e.g. FCE, CAE, CPE, BEC, CEIBT issued by the University of Cambridge; IELTS (>=6.0 points); TOEFL IBT (>=87 points); TOEIC (at least 700 points from the test); LCCI (English for Business level 2, 3, 4); London Test of English certificates (PEARSON) - level 3, 4, 5 (certificates Edexcel). Polish citizens who did their previous studies in English or who scored at least 95% on the basic level or 80% in the extended level from the English Language at the Polish Matura can be excluded from submitting an English proficiency certificate.
All documents issued in foreign languages should be translated into Polish or English by a sworn translator. We process applications from the 4th of February until August (applications from non-EU citizens) and from the 4th of February until the end of September (applications from EU-citizens). Applications received afterward will be kept on file and processed within the next application period.
The admission fee for all Master programs delivered in English is 100 PLN.
Payment of the admission fee should be made to the following bank account:
Name of the bank: Pekao S.A. II o/Warszawa
Address: Grzybowska 53/57, Warszawa
Bank account number: 20 1240 1024 1111 0010 1646 0637
SWIFT code: PKOPPLPW
IBAN: PL
Candidates from foreign countries
Foreigners who need a visa to study in Poland are additionally required to make payment of tuition for one full year of studies before we can issue documents necessary in the visa application process i.e. invitation to come to Poland and the admission decision. Admission commission issues a conditional acceptance letter including individual account number to which the payment should be transferred in Polish Złoty (PLN) calculated according to the exchange rates of the National Bank of Poland (www.nbp.pl). In case the candidate is denied a visa tuition is returned. The admission fee is non-refundable.
In case of visa, accommodations, and other daily issues please contact our Students Support and Service Center.
Tuition and Fees
Full-time
| | | |
| --- | --- | --- |
| | Year I | Year II |
| Tuition per semester paid in full (PLN) | 11900 PLN | 12500 PLN |
| Tuition per semester in 5 installments (PLN) | 5 x 2400 PLN | 5 x 2520 PLN |
| | | |
| Tuition per semester paid in full (EUR) | 2770 EUR* | 2910 EUR* |
| Tuition per semester in 5 installments (EUR*) | 5 x 560 EUR* | 5 x 590 EUR* |
| | | |
| Non-refundable admission fee: 100 PLN/24 EUR* | | |
Part-time
| | | |
| --- | --- | --- |
| | Year I | Year II |
| Tuition per semester paid in full (PLN) | 9400 PLN | 9900 PLN |
| Tuition per semester in 5 installments (PLN) | 5 x 1900 PLN | 5 x 2000 PLN |
| | | |
| Tuition per semester paid in full (EUR) | 2190 EUR* | 2310 EUR* |
| Tuition per semester in 5 installments (EUR*) | 5 x 450 EUR* | 5 x 470 EUR* |
| | | |
| Non-refundable admission fee: 100 PLN/24 EUR* | | |

*Exchange rates according to NBP table of 2020-02-03: 1 EUR = 4,301 PLN
Prices in PLN are applied. If you pay in EURO or USD please note that payments in EUR and USD are recalculated into PLN according to the exchange rate of Millennium Bank based on the day of receipt of payment to the Kozminski University bank account.
The first semester of the program is ONLINE ready if needed the classes can be conducted in a virtual environment.
Last updated Jun 2020
About the School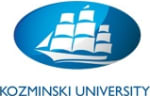 Kozminski University, founded in 1993, is a private institution of higher education with full academic rights. The university has obtained Polish and international accreditations, as well as excellent ... Read More
Kozminski University, founded in 1993, is a private institution of higher education with full academic rights. The university has obtained Polish and international accreditations, as well as excellent results in global and national educational rankings which shows the high quality of its programs and services. Due to these qualities, KU diplomas themselves have become coveted. The university's offer includes various bachelor, master's, MBA's as well as Ph.D. programs. All of these are also offered in English.
Read less