Master in Made in Italy, Fashion and Luxury Management (MIFL)
Home ›
Master ›
Master in Made in Italy, Fashion and Luxury Management (MIFL)
Read more about this program on the institution's website
Program Description
The Master program "Made in Italy, Fashion and Luxury Management" (MIFL), presented entirely in English, is a first-level University Master. Its main objective is to train professionals and provide them with strong skills in the fashion and luxury field, in order to identify new business opportunities in international markets and to build and manage projects in creative industries with premium strategies.
The fashion and luxury industry is a growing and rapidly evolving sector, where particular individual abilities of creativity and management, strategic skills, communication and managing of new technologies are required, as well as specific abilities and competencies for the development of new initiatives. In this context, the Master Made in Italy, Fashion & Luxury Management underlines the importance of the specific features of the Italian System and its creativity and innovation skills that distinguish Italian brands in the main international markets.
The MIFL Master offers a professional and formative path, which offers candidates a concrete opportunity to start a career in a stimulating and international context in addition to acquiring professionalism and competence in the field of business management models of fashion and luxury. The events and networking activities will also contribute to enriching each individual experience, also thanks to the interaction with creative companies in the fashion and luxury sector.
Starting Date – March 2021
Tuition Fee – € 8.000,00
Admissions
The Master program "Made in Italy, Fashion and Luxury Management" (MIFL) welcomes recent international graduates from a variety of study disciplines and cultural backgrounds. This ranges from those with no professional experience looking for a degree program that acts as a bridge to the real world as well as candidates with up to two years of professional background who seek in-depth knowledge of how theory applies to the real world.
Proven fluency in English (the instruction language) is required.
Course Structure
International Business Management

Business Administration and International Strategies
Human Resources Management
Strategic Marketing & Communication Management
Digital Marketing

Focus on Made in Italy

Made in Italy & Luxury Goods Management
Brand Management and Customer Management
Buying and Merchandising
Retail and Sales Management
Design Thinking and Project Management
Innovation and Product Management
Intellectual Property Law and Made in Italy certification
Business Taxation

Fashion and Luxury Communication Lab

Digital Communication Lab
E-business and e-commerce lab
Fashion Tech Lab

Internship Program
FACULTY
Giuseppe Abatista, Ferragamo S.p.A. – Deputy Group Planning & Control Director

Marco Bacini, MB Group – CEO

Francesca Beneggi, Poltrona Frau Group – Marketing & Communications Manager

Fabio Biccari, dfarm – Digital Transformation, Innovation Expert

Andrea Bonante, Moncler – Corporate Affairs & Global Compliance Director

Francesca Carrobio Di Carrobio, Hermes Italia – CEO

Stefano Cavalieri, Foorban – Co-founder & CMO

Matteo Cristofori, Dan John – Style Office Manager

Sacha D'Ecclesiis, Partner at Cintioli & Associati

Ernico Di Fiorino, Partner at Fornari e Associati – Avvocato, LL.M.

Luca Esposito, Chopard – European Retail Trainer

Antonello Garzoni, LUM Jean Monnet University – Full Professor of Strategy Management, Dean of Economics Faculty

Clara Giove, Swatch Group – Legal Service Manager

Silvia Grilli, Grazia Magazine – Director

Matteo Guerrini, Moschino – Global Digital Manager

Lisa Lardera, Gucci – Senior Sales Account

Francesco Leccisi, Essilor-Luxottica – Vice President Asia Pacific & Global Duty Free

Jacopo Liguori, Studio Legale Withers – Special Counsel – Head of Italian Intellectual Property, Technology & Privacy team

Stefano Loconte, LUM Jean Monnet University – Professor of Tax Law, Founder Studio Loconte & Partners

Sauro Mariani, San Domenico Hotels – Vice President Sales And Marketing

Maria Matloub, GGUTT Design & Innovation hub – Designer

Maurizio Mazzanti, Reborn Ideas – Founder

Monica Medini, SUPSI – Professor of Marketing

Fabrizio Montanari, Università di Modena e Reggio Emilia – Full Professor of Business Organization

Sarine Ohanian, OCAdvisory – Creative Partner

Silvia Pettinicchio – Marketing Professor, Founder the Garage Marketing, Co-founder LeadHer

Antonio Piccirilli, Ballantyne Cashmere, Antonio Marras, Fratelli Rossetti – Art Director and Fashion Designer

Umberto Vaglio Bianco, Alfa Romeo Brand – EMEA Product Marketing Manager

Sharon Whitehouse, Studio Legale Withers – Partner | Solicitor (England & Wales)
Last updated Oct 2020
About the School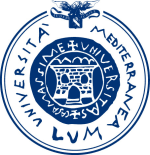 Founded in 2004, the School of Management of the LUM University offers 44 University Masters, 12 Executive Masters and more than 40 Vocational courses. In 2018 the Milan campus opened, in the eighteen ... Read More
Founded in 2004, the School of Management of the LUM University offers 44 University Masters, 12 Executive Masters and more than 40 Vocational courses. In 2018 the Milan campus opened, in the eighteenth-century setting of Villa Clerici. Over 4000 students a year, 60 University and Executive Masters, 340 professors and 46 members of Scientific and Honorary Committees, these are the numbers of the LUM School of Management. The School provides as well a wide range of high-value scientific activities.
Read less