Master in Machine Learning
Program Description
Overview
Get on the fast track to make an impact in one of today's fastest growing fields with a master's degree in machine learning.
The machine learning master's program establishes the theoretical and practical foundations necessary to be at the forefront of progress in the next technological revolution. Advancements made in machine learning and related disciplines will soon touch every piece of technology, making an advanced degree an essential asset for a successful career.
The rapidly expanding field of machine learning has a multitude of applications in diverse areas such as intelligent systems, computer vision, speech recognition, natural language processing, robotics, finance, information retrieval, bioinformatics, healthcare, and weather prediction.
Our unique master's program develops a thorough understanding of deep learning theory and familiarizes students with the most important machine learning paradigms. This allows them to apply or develop the appropriate methods in real-world applications, whether pursuing a career in industry, academia, or research.
The Stevens Advantage
The Stevens campus is located in the heart of the New York City metropolitan area where over 7,500 tech companies are engaged in creating the future. Industry leaders like Google, Facebook, Amazon, Microsoft, and Bloomberg, along with a vibrant startup scene are hiring tens of thousands of tech-professionals. Stevens' location and long history of career placement success in the tech industry provide you with networking opportunities you won't find anywhere else in the U.S.
Program Features
Work with recognized experts in the field
Strong emphasis on theoretical foundations and practical aspects
Flexible curriculum
Part-time or full-time enrollment
Available fully online
Thesis and non-thesis options available
Internships available
Curricular Practical Training (CPT) available for international students
Join a Top 10 Online Graduate Engineering Program
Stevens is ranked 8th in the nation for "Best Online Graduate Computer Information Technology Programs" in 2019 by U.S. News and World Report.
Designed for Busy Professionals
Whether you're looking to quickly build skills in your current industry or gain skills to transition to a new field, a graduate certificate can help you level up your career. Credits from these classes can also apply toward a master's degree.
Who Should Apply?
We welcome applicants who have a passion for problem-solving and a desire to have an impact on the next phase of technological innovation. You can apply with an undergraduate degree in computer science, computer engineering, electrical engineering, mathematics, or a closely related field.
Program Admission Requirements
Bachelor's degree, with a minimum GPA of 3.0, from an accredited institution
Official college transcripts
Two letters of recommendation
Resume (optional)
TOEFL/IELTS scores (for international students)
A competitive GRE or GMAT score*
*GRE/GMAT is not required for part-time students.
Stevens Prepares You for a Great Career
The machine learning master's program develops in-demand knowledge and skills to put you on track for career success.
Career Opportunities
Research Scientist
Machine Learning Engineer
Data Scientist
Business Intelligence Developer
Data Engineer
R&D Engineer
Top Hiring Organizations
Amazon
Bloomberg
Facebook
Google
IBM
Intel
Last updated Jul 2019
About the School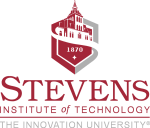 Seven thousand students, 300 faculty. One jewel of a campus, beside one amazing city, in a top-3 college town. Countless ideas. Infinite questions. And answers that matter. This is Stevens.
Seven thousand students, 300 faculty. One jewel of a campus, beside one amazing city, in a top-3 college town. Countless ideas. Infinite questions. And answers that matter. This is Stevens.
Read less