Master in Machine Learning, Systems and Control
Home ›
Master ›
Master in Machine Learning, Systems and Control
Read more about this program on the school's website
Program Description
The amount of available data in the world is exploding and advanced algorithms are used to extract information for use in different applications such as self-driving cars, optimized man­ufacturing, improved healthcare and more energy-efficient systems.
The Master's programme in Machine Learning, Sys­tems and Control prepares students for a flexible future-proof career within this general area where advanced algorithms are used to analyze large datasets in a wide range of applications combining methods of statistical analysis, mathematics, signal processing, image analysis and control theory. Demand for ex­perts with such knowledge is growing, meaning an optimistic job market for graduates.
The programme is a result of collaboration between the departments of Mathematics, Automatic Control, Computer Science and Electrical and Information Technology at Lund University.
The Shanghai Ranking (ARWU) ranks Lund University on place 17 among top universities in the world in the field Elec­trical and Electronic Engineering for the year 2018 and on place 49 in the field of Automatic Control.
Lund University has excel­lent resources and can offer students the opportunity to learn from world-leading researchers. Research and education are closely linked, and the four involved departments have a long tradition of successful cooperation within education and re­search. All of our teachers have PhD's or higher and are actively engaged in research.
You will have some freedom to choose courses fitting your personal interest and can choose between two tracks with slightly different compulsory courses and a set of elective courses facilitating a preference towards e.g. machine learn­ing, control systems, image analysis, artificial intelligence, robotics. The courses included in the programme are kept to a high international standard. The programme features both theoretical and practical learning, as well as group assignments and presentations.
In addition to courses, all of our students undertake a research project for their Master's thesis. The project can be done either in cooperation with industry or be of an academic nature and can be carried out either locally or abroad. Located next to the engineering faculty there is a lively science park, Ideon, with a long tradition of innovations within software, internet of things, telecommunication, energy and new materials.
Career prospects
A Master of Science in Machine Learning, Systems and Control provides students with a solid base for a career in both industry and academia and the necessary skills for both research and development in different areas of industry. The programme also provides a good foundation for PhD studies in the field.
The surrounding region is home to a number of global brands such as Sony, Ericsson, Axis. Other companies with operations close to Lund University include Volvo, DB Schneider, Tetra Pak, and ARM Sweden. A large proportion of our engineering students start working with these companies directly after graduation or create their own startup company, sometimes with the help of Venture Lab business incubator. Within the near future, there will be two large-scale European and international research cen­tres – ESS and MAX IV – offering even more exciting opportuni­ties for our students.
Read more about the programme at: https://www.lunduniversity.lu.se/lubas/i-uoh-lu-TAMSR
Why Lund University?
Lund University was founded in 1666 and is one of northern Europe's oldest, broadest and finest universities. The University ranks among the world's top 100 universities in the QS World University Rankings 2020 and is the #1 choice for international students coming to Sweden – one of the world's most innovative, sustainable and democratic countries.
If you would like to start building your international network in a global classroom setting, Lund University is a great option. Experience a different way of learning in a country ranked as one of the best in the world at providing higher education. Group work and informal teacher-student relationships facilitate in-depth learning.
The University is located in Lund, a charming and compact university city in southern Sweden, only 35 minutes away from Copenhagen Airport in Denmark. The city is famous for its vibrant student life and is also home to many world-leading research facilities and international companies.
Learn more about Lund University at www.lunduniversity.lu.se
Last updated Feb 2020
About the School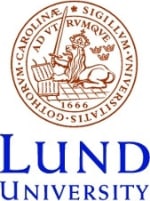 Lund is Sweden's most attractive study destination. The University offers one of the broadest ranges of programmes and courses in Scandinavia, based on cross-disciplinary and cutting-edge research. A ... Read More
Lund is Sweden's most attractive study destination. The University offers one of the broadest ranges of programmes and courses in Scandinavia, based on cross-disciplinary and cutting-edge research. A degree from Lund University is a hallmark of quality both in Sweden and abroad.
Read less
Visit the school's website