Read more about this program on the school's website
Program Description
The MSc Logistics and Global Operations degree provides students with the opportunity to explore practice in the context of relevant contemporary theory and research in the field of Logistics Management from an international perspective.
The programme seeks to develop the strategic vision of the students focusing on the development of creative thinking and proactive management. The programme recognizes that all organizations, local and global, are constantly changing and seeks to ensure that managers develop the necessary knowledge and competencies to cope with this. The programme of study allows for context and situation-specific learning.
Lectures, seminars, case studies and guest speakers aim to provide students with a rich and thorough understanding of the subject. It is expected that graduates will be ready to start a career in management or consultancy in areas related to logistics and operations at local and global scales.
The programme aims to be stimulating and inspiring. The Lincoln International Business School staff aim to be available to provide help and assistance when required. On a regular basis, students will be expected to engage in purposeful discussions with tutors who can provide guidance with dissertations or other independent study elements.
Highlights
An opportunity to learn about the management of logistics and global operations across a range of business sectors.
You will have the chance to visit a company location.
Accreditations
This course has been accredited by the Chartered Institute of Logistics and Transport (CILT) (UK).
How You Study
The programme combines generic modules in business and management with more specialist modules in logistics, operations, and supply chain management.
The generic modules are designed to provide students with the opportunity to develop an understanding of how financial, people and other resources are managed in organizations, while the specialist modules aim to provide the knowledge and techniques to analyze, appraise and contribute to the design and management of logistical operations and supply chains.
In addition, you will have the opportunity to visit a company location to get a better understanding of how logistics operate in practice. Students have previously visited a Caterpillar Site in Leicester. All costs related to this trip are covered by the School.
The taught element of the programme consists of seven compulsory modules and one optional module. Optional modules will run as far as at least 10 students select them. Timetabling arrangements may limit the availability of modules to some students. As the options reflect staff research interests, they may alter over time due to staff availability.
Core modules
Decision Analysis for Managers
Global Supply Strategies
Logistics and Operations Management
Procurement and Supply Chains
Project Planning and Management
Research Methods and Design
Strategy Making
Optional modules
Community Organisation, Sustainability, and Development
Disaster Management
Dynamic Systems Modelling
Group Consultancy Project
Humanitarian Logistics
International Entrepreneurship
Teams and Leadership
The programme concludes with the dissertation. The dissertation is designed to encourage innovation and diverse pathways to the final assessed product. In this respect, the dissertation is an extended project that can accommodate a range of independent work.
How You Are Assessed
A variety of assessment methods are utilized during this course, including essays, examinations, oral presentations, and practicals. These assessments are designed to develop skills that may be useful for your career.
Assessment Feedback
The University of Lincoln's policy on assessment feedback aims to ensure that academics will return in-course assessments to you promptly – usually within 15 working days after the submission date.
Entry Requirements
Honours degree or equivalent.
International Students will require the English Language at IELTS 6.0 with no less than 5.5 in each element, or equivalent http://www.lincoln.ac.uk/englishrequirements
The University of Lincoln offers international students (non-EU/UK) who do not meet the direct entry requirements for a postgraduate degree course the option of completing a degree preparation programme at the university's International Study Centre. To find out more please visit http://www.lincoln.ac.uk/isc
Last updated Mar 2020
About the School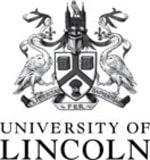 Since being opened by Queen Elizabeth II in 1996, the University of Lincoln has invested more than £300 million in its buildings and facilities.
Since being opened by Queen Elizabeth II in 1996, the University of Lincoln has invested more than £300 million in its buildings and facilities.
Read less