Program Description
JUDGED BEST IN THE FIELD
The highly regarded Keuzegids Master's Selection Guide 2015 ranked Utrecht University's Linguistics program as the best in the field in the Netherlands.
COGNITIVE FACULTIES UNDERLYING HUMAN LANGUAGE
The very fact that we have and use languages is part of what makes us human. Many different languages are spoken in the world. In this program, you get to reflect on their structures and what drives language variation and change.
Communicating by means of language is a crucial ingredient of success in modern society. You will learn the principles of first language acquisition, and what is special about learning more languages. The program also satisfies your curiosity to know more about the way language is processed in the brain and how we use it. The key focus of the Research Master's program in Linguistics is on the cognitive faculties underlying human language, and their interaction.
INTERNATIONAL COMMUNITY
This two-year Research Master's program in Linguistics brings together students from all over the world who combine their unique talents and backgrounds with a shared interest in languages, and the way language is embedded in human cognition.
THEORY DRIVEN EMPIRICAL RESEARCH
The program offers a broad focus on:
theoretical linguistics (phonology, syntax, semantics)
psycholinguistics (language acquisition, language processing)
language use (discourse studies, bilingualism, phonetics, historical linguistics)
You will acquire a solid background in all three domains, and then choose a series of elective courses in order to specialise in one area. You will receive training in empirical, computational, and experimental methodology, and you will practice designing, planning, and carrying out a research project during your internship and thesis work. Read more about our teaching and research environment, including our teaching staff.
AFTER GRADUATION
You are equipped with a broad understanding of the field of linguistics, and in-depth knowledge of a particular linguistics subdiscipline.
You have learned to apply your knowledge to new topics and to reflect critically on existing knowledge and current research.
You have acquired the academic, communication and methodological skills that prepare you for carrying out your own research.
In your internship and thesis under the supervision of senior researchers of the Utrecht Institute of Linguistics, you have learned to formulate original research questions and develop answers.
You have started building a network in linguistics through participation in lecture series, workshops and the national LOT schools that will give you a head start in your postgraduate career.
In your programme, you will have the opportunity to actively work on your career development.
As a graduate of the Research Master Linguistics, you will be highly eligible for a PhD position or for a position within a public or private organisation. Many alumni pursue academic careers, while others obtain traineeships in natural language resource firms, junior research positions in international organisations and research facilities, teaching positions in secondary schools and colleges, etc.
Career Prospects
The Research Master's programme Linguistics prepares you for a broad range of jobs inside and outside academia that require academic skills, research methodology and advanced knowledge in the field of linguistics. Graduates of the programme are highly eligible to operate in the international field of linguistics research and to obtain PhD positions in the Netherlands or abroad.
If you decide not to embark on an academic career, you are fully equipped to apply for junior positions where specialised knowledge, research abilities, and insight into the structure of language and its use are relevant. For example:
a traineeship in the field of language technology (speech recognition, text-to-speech)
an advisory position in first- and second-language teaching and policy making
a teaching position in higher education
a junior project research position in industry
an assistant position in experimental and computational lab
Academic Careers
After successfully completing the Linguistic Master's programme, you are able to pursue an academic career and apply to a PhD programme either at Utrecht University or elsewhere. During the programme, you will work on a research proposal that may be used in PhD applications or easily be adapted to such applications.
Over the past three years, 50% of our graduates entered PhD programmes, not including those involved in self-funded PhD research or returning to their home universities as lecturers.
Dominique Blok, for example, is a PhD candidate in linguistics at Utrecht University. Her research involves semantics and pragmatics of range markers across and throughout languages.
Robert Grimm is a PhD candidate at Antwerp University, where he is combining Machine Learning with data and insights from Psycholinguistics.
Other alumni have positions as PhD candidates at the Max Planck Institute for Psycholinguistics (Nijmegen) and Ghent University.
Non-Academic Careers
You can also pursue a professional career. Below, you will find a couple of examples of job prospects that require research experience and/or expertise in linguistics. For instance, our alumna Janna Brummel is an Associate IT Specialist at ING.
Other alumni have gone on to work as:
Other graduates have found jobs at:
Facts and Figures
According to a survey amongst our alumni, they are involved in:
PhD research (50%)
research related jobs in academia (12%)
education (7%)
consultancy (7%)
non-profit (5%)
law and banking (5%)
Last updated Nov 2019
About the School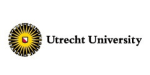 Founded in 1636, Utrecht University is an esteemed international research university, consistently positioned number one in The Netherlands, 14th in continental Europe and the worldwide top 100 of int ... Read More
Founded in 1636, Utrecht University is an esteemed international research university, consistently positioned number one in The Netherlands, 14th in continental Europe and the worldwide top 100 of international rankings, and member of the renowned European League of Research Universities.
Read less