Master in Lifestyle Management Design, Wellness & Events
Home ›
MA ›
Master in Lifestyle Management Design, Wellness & Events
Program Description
Master Lifestyle Management
DESIGN, WELLNESS & EVENTS
The Master in Lifestyle Management: Design, Wellness & Events is aimed at training those professionals who will act as a bridge between creative and managerial processes in the lifestyle and creative based industries. From being junior brand manager, to product manager, merchandising manager, or event manager, the common denominator is to understand and manage the complexity of creative design processes, as well as projects aimed at designing services, intangibles, brand identities and powerful storytelling.
Traditional companies, from fashion to design, are radically re-thinking their business models, designing new strategies for targeting new customer segments, and addressing the needs of a new, demanding, unexpected customer base. That's why brands are moving into lifestyle, from fashion, to design, wellness, experiences and event management too.
This requires a solid knowledge of an offer system typically designed around symbols, values, intangibles, know-how, blended with craftsmanship and the art of inspiration, starting from the excellence system of the Made in Italy, evolving into Lifestyle branding and the Italian Lifestyle.
When boundaries are erased, compelling challenges come to the front row of a new meta-industry.
Merging traditional skills, designing and marketing brand experiences, the Master in Lifestyle Management represents the link between business management and design management.
From tailoring innovative "customer-centric" strategies, to envisioning Lifestyle Startups.

The Master Course is completely in English.
During the whole course an Italian - English bilingual Teaching Assistant will be available for both Italian and foreign students.
Deadlines
Start of registration: 24 January 2020
End of registration: 30 November 2020
Orientation day: 22 January 2021
Lectures' start: 25 January 2021
Duration of the Master: 1 year, 60 credits, 1200 hours
Internship: starting from September 2021
All the Milano Fashion Institute's Masters are first level University Masters, accredited by the Polytechnic of Milan, School of Design. All the Masters will release 60 university credits (CFU, i.e. "crediti formativi universitari").
The educational model adopted is characterized by multi-disciplinary activities conducted by teachers from three universities along with experts coming from the most important and qualified companies in the industry.

The project draws on innovative teaching methods including the following activities:

WARM UP • 40 hours
Educational activities aimed at providing an instrumental and basic training, through the learning of tools, techniques, methodologies and the use of specific software and applications,. These activities enable participants to fill the eventual gaps with reference to the background studies they carried out previously.

QUANTITATIVE TOOLS & PROJECTS TOOLS • 20 hours
Lessons aimed at acquiring quantitative and design tools, through the use of Excel, Indesign, Photoshop, Autocad and Rinho softwares too. These instruments will be preparatory to the understanding of the processes that characterizes fashion companies as well as contents of specialized courses, according to the specific Master. Educational activities include basic lessons and advanced training in relation to the background of the student.

LIFESTYLE PILLARS • 140 hours
Didactical activities of introduction to the knowledge of the lifestyle, from its historical evolution and historical criticism, to the predominant organizational models, from the main products' typologies and the instruments necessary to explore and know the different sectors which compose the lifestyle sistem, and finally up to the techniques of project management: carried out through theoretical lectures, seminars and exercises.
Each module has a final assessment exam, through a written test or a presentation of a project.
LIFESTYLE PROCESSES • 180 hours
Educational activities aimed to the formation of specific competences in managing key processes identified by the three functional and professional areas of the master: the management of design processes, the brand management strategies and events. They are carried out through lectures and direct testimony from professionals and each module has a final assessment exam through a written test or the presentation of a project by the students.

LIFESTYLE CURIOSITY • 20 hours
Company visits, meetings with the stakeholders, seminars to provide an overview on the historical and contemporary phenomenology of Made in Italy and Lifestyle, with important insights on the main Italian brands.
LIFESTYLE PRACTICES • 720 hours
Teaching activities aimed at the practical application of the skills previously learned, inside business environments and real case studies. They consist of: field project, entrepreneurship & Start Up, empowerment & career management, company visits, curricular internship.

FIELD PROJECTS • 220 hours
Educational activities aimed at field testing the competences and skills learned during the previous courses, through team-projects that involve groups of students working on real case studies agreed with companies, performed in the classroom with the supervision of teachers and tutors and companies are strongly involved in the initial brief and final evaluation.
EMPOWERMENT AND CAREER MANAGEMENT • 80 hours
The course aims to introduce students to the rules beyond internships in Italian companies. More specifically it aims to enhance student's experience both in terms of orientation and first contact with the Italian labour market.
To this end, students will be supported in the analysis of their own competencies, writing CVs and motivation letters, understanding internships regulations and contracts, searching internship offers, preparing for an interview, and, finally, in choosing among different options.

INTERNSHIP • 480 hours
Curricular activity for the development of the skills acquired in class and for the preparation of students to their entry into the professional environment. Lasting a minimum of 3 months, it will take place in qualified partner companies.
Attendance:
Attendance of at least 80% of the lectures is mandatory. The teaching activity is full time, from Monday to Friday from 9.30 am to 4.15 pm.

Location:
Polifactory, Building B3, inside the Politecnico Campus – Bovisa. Via Candiani 72, 20158 Milan
Last updated Jun 2020
About the School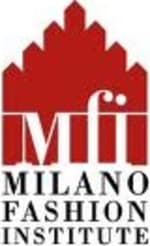 Milano Fashion Institute is a consortium set up to provide higher education in the fashion sector by three Milan universities: Bocconi University, Cattolica University and Politecnico of Milan. These ... Read More
Milano Fashion Institute is a consortium set up to provide higher education in the fashion sector by three Milan universities: Bocconi University, Cattolica University and Politecnico of Milan. These three universities represent an international centre of excellence, drawing on consolidated experience in the research and training activities for businesses in the fashion sector in the fields of management, communication and design.
Read less