Program Description
IE Law School has crafted this multifaceted law program for ambitious individuals who want to apply their passion for technology and innovation to the legal landscape. Graduates of the program form part of the next generation of professionals ready to lead law firms into the future and digitize corporate legal departments—whether from a technological or legal perspective.
Students are emboldened by this immersive program which allows them to become global legal professionals. We have incorporated an interdisciplinary approach to learning in order to cover all current developments in both law and technology, while also expanding on modern management strategies and new business models.
Quick facts
- Format: Part-Time
- Intake: March
- Campus: Online - Madrid - Silicon Valley - Herzliya (Israel)
- Language: English
- Length: 10 months
- Admissions period: Rolling admissions process
The Master in Legal Tech is for individuals who want to take their professional career to the next level by leading meaningful change within their organizations. This can include business lawyers looking to digitize corporate legal departments, law firm lawyers wanting to innovate and develop their companies' technological capacities, and entrepreneurs with the drive to harness the power of technology to disrupt their sector. If you want to become a highly in-demand 21st-century lawyer with unparalleled legal knowledge and second-to-none technical skills, this program is for you.
Some career opportunities are:
- A partner in a law firm
- A lawyer in an international digital company
- Chief Digital Officer of a law firm
- Legal tech entrepreneur
- Managing director of digital transformation in a large corporation, law firm or legal service provider
- CEO of a legal tech company
Why study the Master in Legal Tech?
- Three Innovative Legaltech Ecosystems
This program offers access to three elite and innovative ecosystems around the world: IE Law School, The Harry Radzyner Law School at IDC Herzliya and Silicon Valley. The combination of these three ecosystems will not only offer you an international perspective of the sector but also will help you to build a powerful network of international contacts.
- Gain hands-on experience before you graduate
At IE Law School, we believe practical experience is just as important as theoretical knowledge. That's why we combine virtual learning, face-to-face sessions and master classes with hands-on experience, tasking students with a series of real-world challenges in collaboration with internationally renowned companies such as Santander and Google. From creating APIs to designing chatbots, these tech-forward and innovative projects instill students with all the practical skills and knowledge necessary to take the legal tech world by storm.
- Learn from top industry experts
IE Law School's professors make up one of the most diverse, experienced and expert law faculties in the world. You will be taught by industry elites from across the globe with decades of experience, all committed to shaping the next generation of legal tech pioneers. You will meet, learn from and network with some of the most innovative and admirable leaders in technology, business and law, expanding your professional network and boosting your career opportunities at the same time.
- Gain an exceptional skill set
This program will help you stay one step ahead of the game as you enhance your existing professional skills while acquiring all-important new ones. Building a solid foundation of five core modules—Law for Tech, Tech for Law, Digital Business, Digital Skills & Management, and Experiential Learning—you will develop an interdisciplinary approach to the sector, differentiating yourself from the rest. Perhaps most notably, you will finetune widely coveted tech abilities as you dive into the complex worlds of coding, blockchain and cybersecurity.
Last updated Sep 2020
About the School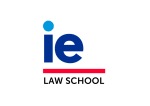 The future is looking for you. Anticipate the change in the legal sector and acquire a solid knowledge on legal concepts as the skills necessary to achieve success in the real world.
The future is looking for you. Anticipate the change in the legal sector and acquire a solid knowledge on legal concepts as the skills necessary to achieve success in the real world.
Read less