Program Description
The program for leaders
Professionals with leadership and management skills must be able to adapt their businesses to rapid changes and, as managers on an international scale, ensure the further development of their workforce. This includes encouraging successful teamwork, evaluation of targets, implementation of measures and the development of processes for the many duties that await you in this exciting environment.
Our international Master's program is the perfect catalyst for a successful career as a manager. Graduates from our Leadership & Management course go on to take middle and upper management positions from a project or department management to founding their own companies.
Facts & Figures
Degree:
Study model:
Duration:
Master of Arts (M.A.)
on Campus, Smart Entry, Online
2 semesters (full-time)
Intakes:
Tuition
Admission
Berlin: April, October
from 6,290 EUR per semester
Bachelor's degree, professional experience,
placement test if necessary,
proof of English language skills
Studying in Berlin
Berlin is Germany's premier Hot spot: international, intercultural and the leading city for innovation and start-ups – It's just the right place to prepare for an international career with an English-language Master's degree program. Historical sights, museums, theatres, music, and a club scene make Germany's capital a city full of possibilities. To change the viewing direction, simply drag the image with the mouse pointer in the desired direction.
What you will learn from us
The Leadership & Management Master course builds on your previous business management related degree and deepens your previous knowledge.
You will gain a deeper knowledge of business management and leadership through academic and practice-oriented modules.
You will learn about the current challenges in the field of Leadership and Management.
You can choose to specialize and qualify in your choice of three areas.
Course of study at a glance
1st Semester
Leadership
Strategic Management
Performance Measurement
Change Management
Innovation and Entrepreneurship
Managing in a Global Economy
2nd Semester
Electives (choose 1 out of 3)
Business German
Managerial Economics
Negotiation
Regular courses
Seminar Current Issues in Leadership & Management
Master Thesis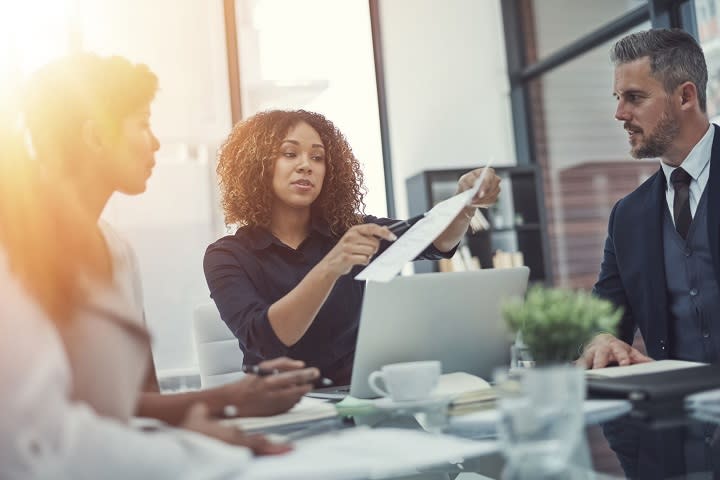 How does the course of studies work?
For our two-semester Master's program, you need a Bachelor's degree with 240 ECTS. If you already have professional experience or take our TASC placement test, a Bachelor's degree with 210 ECTS may be sufficient.
Where you will be studying
You can pursue our Leadership & Management Master's degree at the German campus in Berlin.
Career Possibilities
Change Manager
Change Management involves all projects, activities, measures, and duties that affect wide-reaching changes in a business. For the most part, it involves pursuing new strategies, change developed strategies, updating technical and organizational systems, improving processes and procedures or shaping and changing the habits of organization employees. As a Change Manager, you will accompany and guide your company through these processes.
Project Manager
As a Project Manager, you would be holding all the reins for a company project. You would lead, organize, budget and keep a view of the bigger picture. You would be responsible for the planning, implementation, acceptance, and post-processing of projects. This can involve product launches, website relaunches, business restructuring, and similar projects. As part of these projects, your role would primarily be to coordinate and delegate the corresponding roles and be available as the project contact partner.
Consultant
As a Consultant, you would consult various businesses. These consultations could be on general management of the business or how to go through a process of change. You would be required to adapt your basic consultation concept to the individual needs and assignments of your client without ignoring your employer's – the consultancy – targets.
Last updated Feb 2020
About the School
IUBH Campus Studies at IUBH University of Applied Sciences offers on-campus degree programs that have a strong international focus: all courses are taught in English, the curriculum is aligned to the ... Read More
IUBH Campus Studies at IUBH University of Applied Sciences offers on-campus degree programs that have a strong international focus: all courses are taught in English, the curriculum is aligned to the future needs of international companies. Professors and students from over 85 nations meet and work together on–campus.
Read less