Read more about this program on the school's website
Program Description
This programme has an emphasis on the technical side of digital journalism, as well as on core writing and production skills. You will have the chance to learn about the work of correspondents and specialist journalists, and the opportunity to develop your own areas of interest, choosing the subjects, style, and medium that are of particular interest.
Alongside the opportunity to acquire practical skills, you can undertake an academic analysis across a range of critical and theoretical issues, such as the relationship between digital journalism and human rights.
A two-week work placement is designed to give you the opportunity to experience a professional journalism environment and allows you the chance to connect your academic learning with professional practice. This work placement is an integral, taught and assessed feature of the course.
How You Study
Teaching and learning are undertaken through lectures, workshops, group and personal tutorials, seminars, presentations, study visits and group production assignments within a newsroom setting.
You can develop your skills to work as an individual and in groups, to produce solo and group presentations, reports, essays, projects, literature reviews, websites, long-form features and/or a dissertation.
As well as the traditional skills of research, essay writing, speaking and debating, you have the opportunity to develop a range of writing and production skills associated with work in a range of digital media with the aim of providing a foundation for confident and independent reporting as well as participation within a production team.
How You Are Assessed
Assessment of this course is designed to utilize a variety of methods to achieve the specified learning outcomes. The bulk of assessment is continuous and consists of a range of essays, portfolios of journalism work, websites, reports, presentations and case studies.
There are a limited number of tests and examinations in media law designed to assess, within strict time limitations, a professionally necessary ability to accurately recall and analyze, under pressure, key elements of the curriculum – for example, the application of the law on defamation.
You are expected to complete a number of workbooks and logs which reflect critically on their practical work. We regard this as a crucial part of the formation of the reflective practitioner appropriate at postgraduate level.
You are also required to complete a range of oral assessments, both individually and in groups. Formative oral feedback is a feature of all practical journalism modules and occurs throughout newsroom operations and news-days. You are given summative feedback at the beginning and end of the second term.
The University of Lincoln's policy on assessment feedback aims to ensure that academics will return in-course assessments to you promptly – usually within 15 working days after the submission date.
Features
This course benefits from a suite of newsrooms, with associated workstations and specialist print production software.
Broadcast journalism is catered for with exclusive access to the School's radio and television presentation studios and opportunities for output on the University's Ofcom-licensed community radio station.
You also have access to a TV studio, where you have the opportunity to use the latest virtual studio technology to produce television news programmes.
Entry Requirements
First or second class honours degree or equivalent professional experience.
International Students will require the English Language at IELTS 7.0 with no less than 6.5 in each element, or equivalent. http://www.lincoln.ac.uk/englishrequirements
Last updated Mar 2020
About the School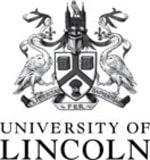 Since being opened by Queen Elizabeth II in 1996, the University of Lincoln has invested more than £300 million in its buildings and facilities.
Since being opened by Queen Elizabeth II in 1996, the University of Lincoln has invested more than £300 million in its buildings and facilities.
Read less