Master in International Tourism Management
Read more about this program on the school's website
Program Description
MSc International Tourism Management aims to equip graduates with the academic understanding and industry applications required to work at senior levels in this growing global sector.
The programme offers the opportunity to develop the analytical skills necessary to evaluate industry trends, market demand, and related travel behaviour. Important themes such as entrepreneurship, sustainability and globalism are integral to the programme. Students are expected to become informed, interpretative, analytical and critical as well as aware of the value of acquiring and demonstrating transferable personal skills.
Staff have professional experience in international tourism and hospitality, including planning, organising, and coordinating events for corporate clients.
How You Study
The taught element of the programme consists of eight core modules and a range of optional modules.
The core taught modules are:
Advanced Research Methods for Tourism and Events
Contemporary Issues in Tourism
Customer Service Management
Destination Management: Policy, Planning and Development
Destination Marketing and Branding
Field Course Module
Managing the Tourism Enterprise
Personal Professional Development

The following is an illustrative list of options. Optional modules will run as far as at least 10 students select them. Timetabling arrangements may limit the availability of modules to some students. As the options reflect staff research interests, they may alter over time due to staff availability.
Digital Marketing
Disaster Management
Event Design and Implementation
International Entrepreneurship
The Visitor Experience at Cultural and Heritage Attractions
Students then progress to complete the compulsory final project part of the programme. The final project provides an opportunity for students with a range of experiences and interests to apply and develop their existing skills and knowledge.
How You Are Assessed
The way students are assessed on this course may vary for each module. Examples of assessment methods that are used include coursework, such as written assignments, reports or dissertations; practical exams, such as presentations, performances or observations; and written exams, such as formal examinations or in-class tests. The weighting given to each assessment method may vary across each academic year. The University of Lincoln aims to ensure that staff return in-course assessments to students promptly.
Features
Delivery and assessment are based on real-life case studies throughout, with the aim of preparing students for the changing business landscape. The course aims to equip students with the practical and professional skills required in the industry.
Mentoring and Coaching are offered throughout the degree by experienced academics and practitioners in their fields.
Students have the opportunity to take part in a field trip as part of the programme to examine tourism-related issues through hands-on experience.
The course is supported by the University Careers and Employability team which runs events, workshops, and seminars on various career and employability topics.
Lincoln International Business School has an experienced team of staff, which is made up of academically and professionally qualified lecturers with relevant industrial experience and finance experts with wide research interests.
The Business School hosts a series of visiting speakers each year. As part of the School, students will have the opportunity to learn from industry experts. Previous speakers have included representatives from organisations such as Deloitte, Santander, HSBC, Innocent, The Institute of Internal Auditors and Sir David Tweedie (ex-Chairman of the IASB).
Students will also have the chance to build their skills and knowledge further with extra-curricular activities such as joining a society, volunteering or becoming a Student Ambassador.
Entry Requirements
Honours degree or equivalent.
International Students will require the English Language at IELTS 6.0 with no less than 5.5 in each element, or equivalent.
Last updated Mar 2020
About the School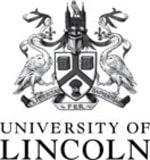 Since being opened by Queen Elizabeth II in 1996, the University of Lincoln has invested more than £300 million in its buildings and facilities.
Since being opened by Queen Elizabeth II in 1996, the University of Lincoln has invested more than £300 million in its buildings and facilities.
Read less