Master in International Territorial Studies
Home ›
Master ›
Master in International Territorial Studies
Program Description
Master in International Territorial Studies
This Master's degree program in the sphere of International Territorial Studies focuses on "International Development Studies", enabling students to specialize either in Global Development or European Studies. The program aims to provide students with the ability to identify critical factors and trends in the developing world both in general and international contexts, assess the causality and existence of problems in the developing world and draft proposals for effective solutions (including critical situations), translate proposals addressing these issues into development assistance projects, including respecting the environmental impacts of decisions in a broader context. At the same time, students will gain practical knowledge of specific current issues related to selected regions of the developing world, namely Africa, South and Southeast Asia, or Latin America (based on their choice) and will be able to draft development projects for the particular region they select. Graduates of European Studies will be able to understand the role of the European Union in the global environment, with special emphasis on its interaction with developing countries.
Specialization – International Development Studies
Key Facts
Program: C-ITSE International Territorial Studies
Field of study: C-ITSE-IDSE International Development Studies
Level of qualification: Master continuing
Mode of study: full-time
Qualification awarded: Master's degree
Specific admission requirements:
Completed bachelor degree program and entrance examination, if required.
Master's study program
International Territorial Studies - test from Regional Development, Sociology, environmentalistics and problems of the developing world.
Qualification requirements and regulations:
Finished Bachelor's degree program with a bachelor diploma. Further information available here.
Specific arrangements for recognition of prior learning:
There are no specific arrangements for recognition of prior learning. The recognition procedure of the university is guided by the Act No. 111/1998 on Higher Education Institutions and the university "Study and Examination Rules".
Profile of the program:
Specialism "International Development Studies", as part of program "International Territorial Studies" focuses on education and teaching of current issues of the developing world from the global and comparative points of view. The graduates will be able to use their theoretical knowledge and skills to identify specific causalities and decisive determinants in individual development processes and their results, to recognize problems and to suggest practical solutions to such problems.
Key learning outcomes:
An ability to orient oneself in the current international economic, political and social situation and assess its influence in the individual region.
Knowledge of intercultural problems and their relations in the world-wide context.
An ability to identify determining factors and tendencies of development in the developing world in a general as well as international context.
An ability to assess causal relations of the origin and existence of developing world problems and propose their solutions.
An ability to take into account environmental impacts in decision-making in wider context.
Occupational profile:
239943
Graduation requirements:
Min. 120 ECTS, state final exam, defense of the master's thesis.
Access to further studies:
Successful graduates may proceed to the doctoral study program.
Last updated Oct 2020
About the School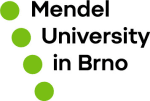 Mendel University in Brno is the oldest independent specialized university in the Czech Republic. It was established as the University of Agriculture in Brno in 1919, and since 2010 it has been using ... Read More
Mendel University in Brno is the oldest independent specialized university in the Czech Republic. It was established as the University of Agriculture in Brno in 1919, and since 2010 it has been using the name Mendel University in Brno (MENDELU). The university has a diverse community and a global network of students, staff and alumni (see https://bit.ly/2UieUCw)
Read less