Master in International Relations
Program Description
Academic year 2020/21 – For the first semester, remote teaching activities will run in parallel with classroom teaching activities

During the first six months of a.y. 2020/21, the University of Bologna will offer blended teaching activities, held in classrooms but also accessible remotely. During the past months, the University has worked to ensure all classroom activities can resume for the greatest possible number of students while complying with safety regulations and protocols.

The University is focusing on two aspects: on the one hand, it is working on how to adapt classrooms using new technological infrastructure; on the other, it is implementing the transformations necessary to assist teachers in the process of constantly improving teaching methods.

International Students: how to prepare for enrolment -> check here all the info you need.
The Master's degree in International Relations is a highly qualified 2nd cycle degree program that aims at providing students with a number of key skills and competencies to compete in the international labor market, both private and public.
Students will get a broad and multidisciplinary view of the most recent economic and political phenomena, as well as an in-depth insight of the key differences that mark Asia, Africa, Americas, Europe as different regions of the world.
In particular, the program aims to provide sound advanced training, extending and strengthening students' knowledge of the approach of international relations to historical, political, economic and politological subject areas.
Teaching methods include seminars, written assignments, oral presentations, the study of complex texts, use of case studies, and simulations. These activities allow students to develop and apply their own personal and original approach to research and study. The interdisciplinary approach and in-depth study of different geopolitical areas help to broaden students' knowledge and skills, allowing them to develop methodological and analytical skills for problem-solving in the working contexts graduates will operate in.
Advanced and profound knowledge of historical, legal, economic, and political themes provide graduates with the flexible, professional profile demanded by the external stakeholders consulted. Graduates will be able to organize and manage projects, apply their knowledge and skills to analyze and solve new problems and develop the abilities, which combined with skills acquired, are useful in negotiation and conflict mediation situations.
Language skills are particularly important professional tools: English language proficiency is required to level B2.
5 reasons to enroll in the degree program
A multicultural community of students and academics
Four different curricula in English
An international environment
Many opportunities for mobility abroad (Erasmus, Overseas, dissertation funding)
Training internships in real work environments
Admission Requirements
There are specific enrolment procedures for each degree program. You can find detailed information about how to apply, tuition fees and deadlines on:
https://corsi.unibo.it/2cycle/InternationalRelations/how-to-enrol
Study grants and subsidies
University students may obtain economic support during their studies from the Emilia Romagna Region, the University of Bologna, and other external bodies.
https://www.unibo.it/en/services-and-opportunities/study-grants-and-subsidies
Tuition Fees Exemptions
Check our website to know which are the required documents to apply for exemptions and special subsidies.
https://www.unibo.it/en/teaching/enrolment-transfer-and-final-examination/tuition-fees-and-exemptions/tuition-fees
Last updated Jun 2020
About the School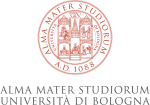 The Alma Mater Studiorum, the oldest university in the Western world, paves the way for innovation through an increasingly rich program catalog, cutting-edge research, and a constant and increasingly ... Read More
The Alma Mater Studiorum, the oldest university in the Western world, paves the way for innovation through an increasingly rich program catalog, cutting-edge research, and a constant and increasingly broad international perspective.
Read less