Master in International Management
Home ›
Master ›
Master in International Management
Read more about this program on the institution's website
Program Description
Program goals
The program International Management was founded in 2010 in order to train highly qualified managers for fast-growing Russian and international companies, as well as researchers in modern management with analytical, leadership, and teamwork skills. Therefore, the program curriculum includes not only a range of disciplines in management and business but also academic courses that allow our alumni to successfully analyze the economic situation. Its combination with a semester abroad, corporate internships, and masterclasses, as well as projects implemented by students during their studies, provides wide opportunities for employment and developing careers for our alumni.
The goal of the program is to train modern highly professional managers qualified for successful performance in Russian and international companies. Students gain skills for doing business in the contemporary economic environment. Learning outcomes include analytical competencies for planning and forecasting company operations, budgeting, efficiency management, strategic development, management of supply chain and finances, as well as strong soft skills for teamwork and business negotiations.
The program meets Russian third-generation educational standards and European ECTS standards.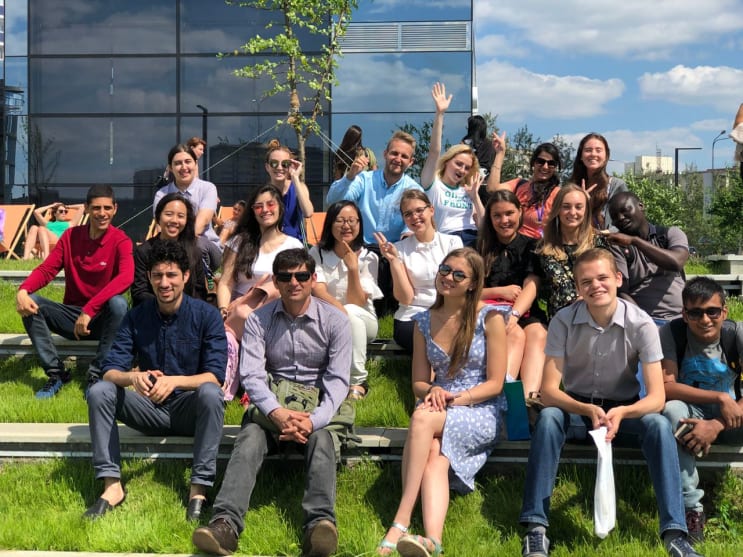 Program advantages
Double degree programs with HEC School of Management University of Liege (Belgium) and Pforzheim University (Germany) and some more options to start in the nearest future. Participating students receive 2 diplomas – of UrFU and of international partner school – upon graduation.
International Financial Management tack got ACCA accreditation (by globally recognized Association of Chartered Certified Accountants) and provides its students with the certificate of Certified Accountant issued by ACCA upon graduation.
Visiting professors from European universities.
International environment: about 46% of students in the study groups are international students.
Semester abroad: exchange opportunities with 55 GSEM partners — leading business schools in Europe and Asia, as well as 500+ UrFU partners.
International Summer School "Doing Business in Russia" (in English) – 2 weeks ECTS program in July gathering international students group to train international entrepreneurial skills and create business ideas with the support of leading GSEM academics and tutors from corporate partners.
Key courses
Students can choose between two tracks in the program: International Business and International Financial Management. The first year is the same for both tracks. Courses of the first year are obligatory and share on basic and professionally focused. The second-year offers a choice between two tracks.
The program includes 2 internships (in the summer after the first year of study and in the spring semester of the second year). The program finishes with a final multidisciplinary exam and defense of the master thesis.
Core courses include:
Modeling and Optimization of Business Processes
Management Accounting (Advanced) (F2)
Sustainable Development
Financial accounting (F3)
Performance Management (F5)
IFRS (F7)
Financial Management (F9)
Global Drivers of Business Models Transformation
Digital Technologies for Business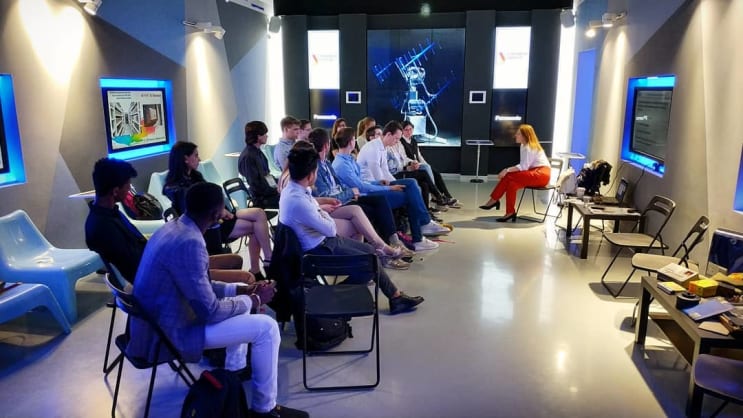 Career opportunities
A range of corporate partners participates in the program realization, including KPMG, Unilever, Metro Cash & Carry, UralLocomotives, Ekaterinburg Zhirovoy Kombinat (Group of Companies RUSAGRO), Advertising Agency DeltaPlan, SKB-Lab, SKB-Kontur, etc.
Graduates receive a Russian state-recognized diploma and a degree Master in Management upon successful completion of the International Management program.
Just aſter graduation: project manager, business analyst, auditor, logistics specialist, a specialist in foreign economic activities, entrepreneur.
5 years aſter graduation: first-line manager, middle manager, entrepreneur.
10 years aſter graduation: CEO and other top-manager positions, founder/co-founder of the company.
Specific admission requirements
Bachelor degree.
A positive result of the interview with the program head (in English).
An English language certificate is welcome but not compulsory.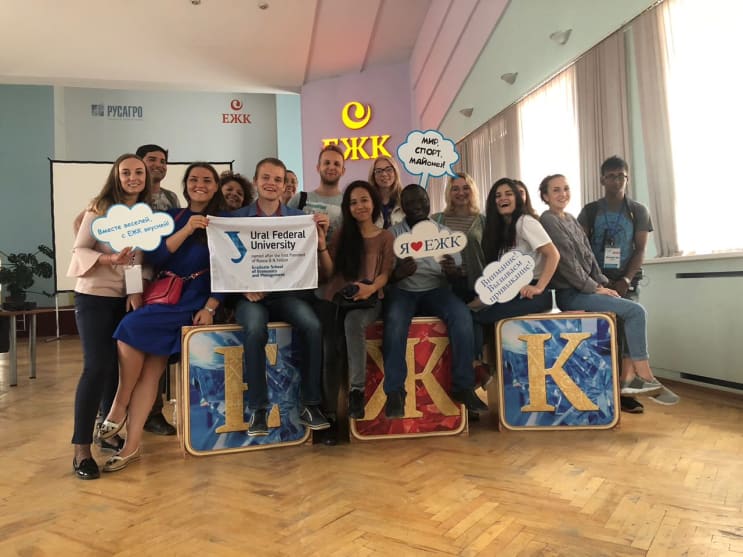 Last updated Nov 2020
About the School

Ural Federal University (UrFU) is one of the leading and largest higher educational institutions in Russia bringing together fundamental education and innovative approach towards the challenges of mod ... Read More
Ural Federal University (UrFU) is one of the leading and largest higher educational institutions in Russia bringing together fundamental education and innovative approach towards the challenges of modern times. Ranked 331st in the QS World University Rankings, UrFU is a world-class university in the heart of Eurasia committed to the sustainable development of research and teaching.
Read less