Master in International Management
Home ›
Master ›
Master in International Management
Read more about this program on the school's website
Program Description
The MSc in International Management is a part-time, two-year Program, fully taught in English, that prepares students to work within global business enterprises and internationally-connected organizations.
7 Reasons for Choosing the Master in International Management at Iscte Business School
1. Don't miss the opportunity of being part of one of the most reputed master programs in Europe
Ranked 54th in its category, among the Top 70 Best Masters Programmes, in Western Europe in 2018/2019 (Eduniversal Ranking)
2. Learn from the best industry practices
Interact regularly with reputed practitioners who will offer their vision and experience in a series of workshops aimed at discussing and analyzing international management topics;
International Project - this course gives students the opportunity to develop a project for a company's specific needs, challenging students to work on business scenarios from different countries like Malaysia, Sri Lanka, Canada, India, China and Indonesia. The course is lectured by António Vieira da Silva (Portugal), a very experienced manager who has worked in the past as a CEO in four companies in different business sectors, working now as a management consultant in Europe and South East Asia.
3. Benefit from a reputed faculty, with a flexible and multicultural learning style
The faculty of ISCTE Business School has authored more than 100 books in different management disciplines, many of which are now required reading at other Portuguese universities;
There is a close working relationship between students and faculty and students benefit from weekly contact hours, continual email contact and a sustained relationship with the faculty throughout their professional lives;
The timetable of this program is tailored for students with professional commitments;
You will find a multicultural study environment with fellow students and a faculty made up from many different nationalities (more than 60% of our staff come from abroad);
"Wide band" programme designed to respond to a vast array of interests and specialties.
4. Thrive in a welcoming culture where personal development and networking are encouraged
Participate on the personal development programme (PdP) that enables students to discover their leadership qualities and creativity;
The welcome week allows you to engage in networking, team-building and idea-sharing from day one of the course. This spirit is reinforced year-round with a host of other activities (team buildings, dinners, etc.)
Mentoring program - with their mentors, students have the opportunity to discuss their academic progress and career prospects, and benefit from their recognized professional experience;
Since not all degree candidates have the same academic and professional backgrounds, preparatory courses may be organized for students that do not have an academic background in Management (or related area) or sufficient professional experience.
5. See your merit recognized and rewarded throughout the program
Award for the best MSc in International Management Student (sponsored by Solvay)
Award for the best candidates
6. A truly international outlook
Business and Intercultural Communication module abroad – this course takes place, normally, during the two-week Easter break and has been taking place in India;
Midweek seminar program - students will be able to participate in specialised seminars and workshops as well as company visits along with students from our partner universities. Past mid-week trips have taken MIM students to Pforzheim University (Germany), Barcelona (Spain), Poznan (Poland) and Prague (Czech Republic).
Possibility of doing a Double Degree - it allows students to graduate with two diplomas from two Universities (Iscte and a partner university). For the Msc in International Management, the partner universities are:

KEDGE Business School Bordeaux - France (AACSB, EQUIS, AMBA accredited)
Pforzheim University - Germany (AACSB accredited)
Universitas Gadjah Mada - Indonesia (AACSB accredited)
University of Ljubljana, Faculty of Economics - Slovenia (AACSB, EQUIS, AMBA accredited)
Nottingham Trent University - UK Possibility of doing an exchange / Erasmus program with our partner universities.

Possibility of doing an exchange / Erasmus program with our partner universities;
Optional Portuguese language course.
7. Get excited with the program's career prospects
Our career services will support you with counselling, access to opportunities, the IBS Career Forum and presentations in class by companies;
Employment rate of 100% up to 3 months after completion of Programme;
The sectors most represented in the recruit of master's graduates are Industry & Energy, Consulting & Audit, Health & Pharmaceutical Services and Trade & Industry.
Close contact with a large pool of successful alumni now working for high-profile national and international companies.
Courses
Courses include:
International Management, Ethics and Social Responsibility
Communication Skills
Negotiation Skills
International Business
Global Operations and Logistics
Intercultural Management
International Global Marketing
E-Business
Finance for International Business
Entrepreneurship and Networks
International Consulting
International Strategy
Global Business and Management
International Human Resource Management
International Project
Research Methods in International Management
Application Process
The Master in International Management is designed for high-caliber graduate students and taught exclusively in English, in an international and multicultural atmosphere, therefore candidates must show evidence of a completed Bachelor's degree as well as proficiency in the English language.
Applications are exclusively submitted online, on Iscte's website. Several information will be required for applicants to type in, namely Personal Information, information about Education and also Working Experience. Candidates will have to upload some Documents as well:
Diploma/Transcript of Records from the bachelor's degree awarded by a university or institution of higher education;
ID card/Passport
Photo
Motivation letter
Two letters of recommendation/contacts of two referees
Proficiency in the English language (optional);
The results of GMAT or GRE exam (optional)
Candidates still concluding their undergraduate degree must also add:
Declaration of Commitment (download available on application form)
Transcript of Records with current grading
Would you like to know more?
Get in touch with your Program Manager!
Maria Ana Henriques
masters.ibs@iscte-iul.pt
Tel.:(+351) 210 464 209
Check the detailed information about the master's study plan, faculty, alumni testimonies and application process at our website!
Last updated May 2020
About the School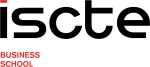 Iscte Business School is a pioneer School in the teaching of management and business sciences, and the first where this was an autonomous area as opposed to a subject taught within the field of econom ... Read More
Iscte Business School is a pioneer School in the teaching of management and business sciences, and the first where this was an autonomous area as opposed to a subject taught within the field of economics. The links to the corporate world are a distinctive feature of our School. Since the outset, IBS has relied on the support of invited faculty from the business world whose collaboration has provided valuable input for our curricula.
Read less