Master in International Business (MIB)
Home ›
Master ›
Master in International Business (MIB)
Program Description
Overview
Program Duration: One academic year (on campus) + Final Management Project (can be completed remotely while working)
Entry Requirements: Bachelor-level undergraduate degree in any subject. Fluency in English
Full Program Fees: € 20,350 (Grenoble and Paris campuses)
Campuses: Grenoble (France), Paris, Berlin, Singapore
Language: English
Scholarships and Financial Aid available
The Master's in International Business:
is internationally recognized through the most prestigious higher education Quality Assurance bodies, AMBA, AACSB and EQUIS.
is highly ranked by the Financial Times, The Economist and the QS Global University Rankings within their Masters in Management categories.
provides global employers with graduates who have gained high levels of knowledge and skills that make them highly attractive to potential employers.
Why Choose the MIB Program?
Receive a high-quality education in an internationally-renowned program
Focus on international aspects of business and management
Study in a truly multicultural environment with students from over 50 nationalities.
Enhance business and employment opportunities by choosing to study on one of strategically-located campuses around the world.
Earn your globally-recognized degree from a triple-accredited institution.
Program:
The MIB is a high-quality comprehensive program of business administration subjects, studied from an international perspective.
The program focuses on the knowledge required by managers in different sectors to work in international companies and environments. It is a strong generalist program that integrates all the core management courses and uses cross-functional approaches to apply these key fields while providing students with an international specialization. Foreign language skills are essential in business today. The program is taught in English. No prior knowledge of French is required to attend the program. Students are required to study a second language during the first year of the program.
Year 1 - Campus Year
Introduction and Integration Session:
Academic Writing and Presentation Skills
Case-Based Group Learning
Introduction to IT and Online Library and Learning Platforms
Excel Skills Training
Social and Icebreaking Event
International Business
International Negotiation
The Legal Environment of International Business
Global Business Operations – The Serious Game
Geopolitics
Strategy and Operations
Strategic Management
Project Management
International Operations and Supply Chain Management
Marketing
Global Marketing Management
Approaches to Organizational Consulting
International Management
Managing People in a Global Context
Integrative Entrepreneurship Project
Managing Technology and Innovation
Managing Technology and Innovation
Information Systems for Digital Business
Finance and Economics
Managerial Economics
Corporate Finance
International Financial Risk Management
Accounting
Accounting and Financial Statement Analysis
Budgeting and Controlling
Business Research and Analysis
Research Methods for Managers
Quantitative Methods for Business Research
*The content of the program may be adapted from year to year to take into account the needs of industry. Class attendance is compulsory.
Year 2 – Final Management Project
At the end of the one-academic-year full-time part of the program, each student will be required to complete a Final Management Project of approximately 15,000 words in length, under the guidance of a tutor. This is an applied or theoretical research project that can be completed at a distance and in parallel with full-time employment or an approved internship. To successfully complete the Final Management Project, students are required to address a particular research question or knowledge gap in their chosen field of their study. This will be business oriented and coherent with the program's objectives. A student may choose to write their project on a topic grounded in their internship experience.
International Study Trip
The 2019 Singapore Intake will take part in an International Study Trip to Hong Kong. Students participate in lectures and company visits to gain insights into the culture and business practices of the host country.
Top Employers of our MIB Graduates:
AC Nielsen, Accenture, Allianz, Amadeus, BCQ, Bloomberg, BNP Paribas, Britannic Assurance, Cap Gemini Ernst & Young, Carrefour, Coca Cola, Delloite, Deutsche Bank, Ernst & Young, Eurosport, First Direct, Glaxo Wellcome, Google, Hewlett-Packard, HSBC, IBM, J.P. Morgan, KPMG, Lucent, McKinsey, Microsoft, N26, Nike, Nissan, Oracle, Pfizer, Philips, Porsche, Price Waterhouse Coopers, Procter & Gamble, Saint Laurent (YSL), Salesforce, Schneider Electric, Shanghai Bank, Total, Unilever, Vodafone
Testimonials
"Coming from a technical background (previously electrical engineer), the MBA program has equipped me with an extensive range of skills including finance & economics, negotiations, innovation management and intercultural management. This has greatly enhanced my professional profile and enabled me to access senior managerial roles".
"I wanted to get a globally recognized international business qualification, with the goal of working for a multinational corporation. GEM's MBA met all my criteria: an excellent reputation, value for money and a strong emphasis on intercultural management and leadership".
Last updated Oct 2019
About the School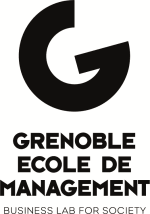 Grenoble Ecole de Management (GEM) has earned both national and international recognition. More than just a school, GEM represents an open-ended laboratory through which 8,000 students and 500 employe ... Read More
Grenoble Ecole de Management (GEM) has earned both national and international recognition. More than just a school, GEM represents an open-ended laboratory through which 8,000 students and 500 employees learn and work every day to solve complex problems and overcome major challenges for business and society.
Read less
Grenoble ,
Medellín ,
Grenoble ,
Tbilisi ,
Berlin ,
Moscow ,
Île-de-France ,
Singapore
+ 7 More
Less