Master in Innovation and Entrepreneurship
Home ›
Master ›
Master in Innovation and Entrepreneurship
Read more about this program on the school's website
Program Description
The Master in Innovation and Entrepreneurship aims to deepen the keys to start a business, emphasizing the launch of a product, teamwork and management in the development of a project. The master also aims to enhance talent within organizations so that they can develop innovation in their departments and optimize resources. This master's degree will allow you to develop important personal skills as an entrepreneur in areas such as creativity and leadership, and project management.
Innovation and entrepreneurship have an important value in the world economy since they optimize resources, processes, renew industries and create opportunities as well as business value.
Choose to train at ENEB , one of the most relevant distance business schools in Europe that allows you to train at the highest level, from anywhere and with the daily support of all teachers and tutors.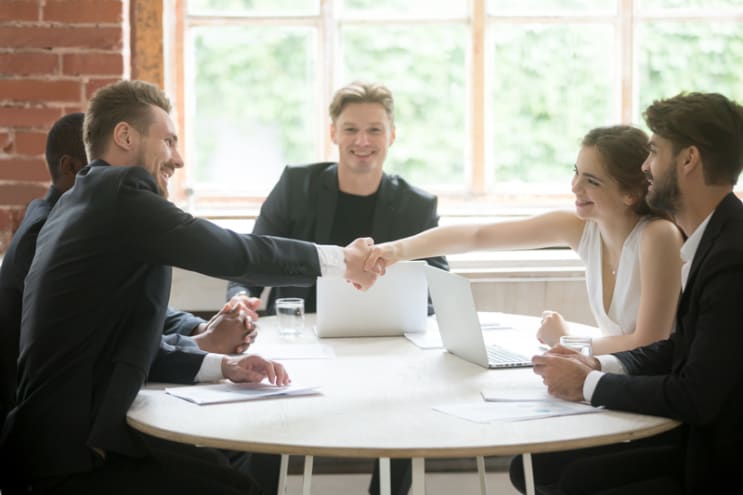 goals
The curriculum of the Master in Innovation and Entrepreneurship aims to provide the student with the following knowledge and skills:
Design, implement and manage a new product or business idea.
Actively participate in the startup process.
Formulate innovation strategies to improve or change the management and direction of the company.
Implement previously defined strategies, making the decisions more in line with the business objectives.
Develop managerial and technical skills.
Detect and manage the growth and innovation potential of an existing business.
Form a scheme of creation and application of innovation within an organization through a business plan.
Professional outings
Our Master in Innovation and Entrepreneurship trains you as an Entrepreneur, start or manage any business, participate in projects as a Business Enhancer, Innovation Team Manager, Interdepartmental Economic Engine, Innovation Manager, ID Management, Product Manager, Creative Director, Director General, Project Director or Operations Director.
Triple Titration
At the end of your studies, you will obtain a triple degree issued by the European Business School of Barcelona endorsed and certified by the Isabel I University:
Master in Innovation and Entrepreneurship
Diploma of Specialization in Coaching and NLP
Business English Program Certificate
All our training programs are accompanied by an optional Business level English course, which will allow you to work in an international work environment. In the case that you do not take it you will get a double degree.
Curriculum
The Master in Innovation and Entrepreneurship is composed of the following blocks:
Block 1. Development and Entrepreneurship
Block 2. Product Development
Block 3. Coaching
Block 4. NLP (Neurolinguistic Programming)
Block 5. Marketing
Block 6. eCommerce
Block 7. Customer Analytics
Block 8. International Accounting
Block 9. Finance for Entrepreneurs
Block 10. Commerce
Block 11. SEM, SEO and Social Media Web Positioning
Block 12. Sales and Marketing Techniques
Block 13. Supply Chain Management
Block 14. Corporate Social Responsibility
Methodology
In order to combine personal and professional life, the Master in Innovation and Entrepreneurship is taught entirely online. In this way you can access all the training content through our Virtual Campus, this being the main platform of your training, so you can study from anywhere in the world and at any time. All evaluations and final works are also carried out remotely.
Once enrolled, you will be able to access the Virtual Campus with all the academic resources you need through which you will obtain permanent communication between the other students and the teachers, you will access discussion forums, you will be able to carry out training in English for executives and you will access the ENEB Campus to meet all your classmates, among many other possibilities.
Evaluation
Constancy is one of the axes in your training plan. Through the self-assessments that will be provided through the Virtual Campus you can consolidate the knowledge acquired. To pass all the subjects, it is essential to deliver a final paper for each subject. When your team of tutors has evaluated you, you will be able to see your note in the Virtual Campus. Likewise, a document will be sent to your email explaining in detail all the points of your case study.
In the evaluation, your tutors will assess the following aspects:
Presentation of the exercise, design, visual richness and spelling.
Development of the work, complexity of the statement, logic and coherence in the results obtained in the practical case.
Added value in the analysis and development of the proposed case.
It should be remembered that all self-evaluations are voluntary and do not compute for the final grade for each of the subjects.
You can check the rest of the ENEB training programs - Barcelona European School

Start date: To choose
Duration: 18 months
Price: € 7,200
The price with scholarship is 249 euros.
Deadline: Contact
Last updated Mar 2020
About the School

ENEB es una escuela de negocios especializada en formación de Máster y Posgrado de alto rendimiento basada en metodologías pedagógicas a distancia. ENEB imparte varios programas de referencia de carác ... Read More
ENEB es una escuela de negocios especializada en formación de Máster y Posgrado de alto rendimiento basada en metodologías pedagógicas a distancia. ENEB imparte varios programas de referencia de carácter internacional en España y Latinoamérica, formando a altos cargos en toda la comunidad hispanohablante.
Read less