Program Description
The Department of Computer Science/Information Systems at Northwest offers a Master of Science in Information Systems (MSIS) dedicated to the development of future leaders in the information technology (IT) industry. This is a 36 credit hour (12 classes) program offered over 4 full-time semesters at Northwest Missouri State University in Maryville, Missouri.
Cohorts begin in late August (Fall semester start) and early January (Spring semester start) of each academic year. Fall semester cohorts will finish the end of the following fall. Spring semester cohorts will finish the following spring. Each program is the same duration of 16 months. Students will live and study in Maryville and all essential campus services will be available there.
Highly qualified faculty members collaborate and work together to educate students who come from the world over to obtain a quality education. Excellent technological and instructional resources enable graduates of this program to succeed in the highly competitive global IT job market. This program also strengthens the personal and social development of its students by providing opportunities for students to interact with others in a successful, ethical manner.


Program Objectives
The primary objective of this program is to prepare students to compete in the global IT job market. To that end, our program provides:
A sound background in information systems fundamentals.
Extensive hands-on practice to ensure that students have the necessary technical skills to quickly become productive employees and IS managers.
Experience in developing and managing software projects.
Experience in working as a lead team member on projects.
Opportunities to use and improve communication skills, both oral and written.
Students in the MSIS program study information systems analysis and design, cybersecurity, database design and development, human-computer interaction, financial decision making for information systems, business intelligence, and management of IT projects. Additional coursework provides students with hands-on experience in today's major platforms – including Java, modern database engines and current project management tools.
A capstone Information Systems Development project is designed to expose the students to real-world IT practices, enhancing their communication skills and preparing them to enter the job market.
Duration of Program
Students can complete this program in four trimesters (16 months, including twelve-week summer session).
Program Location
The MSIS program offers all classes and program-based services at the main campus in Maryville, Missouri. Full-time graduate students receive a University laptop to use while they are enrolled in classes. Students have access to fitness center, wellness center, campus activities, international office, library, and student employment opportunities.


Course Requirements
Course
Credit Hours
Information Technology Management
Information Systems Analysis and Design
Developing Object-Oriented Systems with Java
Database Design and Implementation
Enterprise Networking and Internetworking
User Centered System Design and Evaluation
Cybersecurity and Information Systems Security Management
Professionalism in the IS Environment
Project Management for Business and Technology
Financial Modeling and Decision Making for IT
Business Intelligence and Analytics
IS Capstone Project
3
3
3
3
3
3
3
3
3
3
3
3
Total Credit Hours
36
Admissions Requirements
Students seeking admission to this program are expected to have completed a four-year undergraduate degree from an accredited college or university with an undergraduate grade-point average (GPA) of 2.75 or better on a 4.0 scale. Some three-year undergraduate degrees are accepted as well. In addition, applicants must have a total GRE score (verbal + quantitative) of 285 and an acceptable score on an English language assessment (TOEFL score 79, IELTS 6.5 with no bands below 6.0, PTE 53). Applicants are expected to have a major or minor in an information system, computer science, business, or engineering discipline, including coursework in:


Information systems
Statistics
STEM field

Application Deadlines

Applications and all transcripts must be submitted to the Office of Admissions by the following dates. International students should allow approximately two months from the time all application documents are received for notification of acceptance.
Career Opportunities
The Department of Computer Science/Information Systems has many contacts with employers in the area, including Kansas City, Mo., Omaha, Neb., and Des Moines, Iowa. Faculty members meet regularly with representatives of these employers to ensure that the program is up-to-date and is producing students who meet the needs of employers. To ensure that students have the necessary skills to build a successful résumé and to interview successfully for positions, we require a 3-credit hour course to help develop these skills.

IT opportunities are plentiful and pay well. According to the Bureau of Labor Statistics, computer systems analysts earn $82,710 and computer and information systems managers earn $127,640. Employers are having difficulty finding qualified employees to fill IT positions. Graduates who have strong technical skills, good communication skills, and know how to work in teams will have a distinct advantage in this IT job market.

OPT Placement

Typical job placements for international information systems graduates:
Systems Analyst
Software Developer
Project Manager
Programmer Analyst
IS Department Manager
Business Analyst

The MSIS program has a STEM CIP code 11.0101 which currently allows an extra 24 months of OPT (Optional Practical Training) extension after completion of 12 months OPT period.
Funding Opportunities
International students may be eligible to receive $1,000 toward the student's first-semester tuition (roughly 20% discount). The scholarship is a one-time award. International students who earn a graduate GPA of 3.30 or better in their first trimester receive a scholarship in their second trimester that allows them to pay in-state tuition. This reduces the cost of tuition by approximately 40 percent. This scholarship is retained as long as the student maintains the required GPA and continues as a full-time residential student. Northwest's tuition is one of the most affordable in the nation.

Graduate assistantships are available on a limited basis to students who prove themselves in their first trimester at Northwest. In addition to scholarships and assistantships in the College of Computer Science and Information Systems, students are able to apply for other student jobs across campus. Students may be hired to work up to 20 hours per week and are paid on an hourly basis.


Last updated Sep 2018
About the School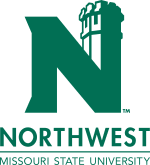 Originally established in 1905, Northwest Missouri State University is a state-assisted, four-year regional university that also offers graduate degree programs. Northwest Missouri State University fo ... Read More
Originally established in 1905, Northwest Missouri State University is a state-assisted, four-year regional university that also offers graduate degree programs. Northwest Missouri State University focuses on student success - every student, every day. It will be THE university of choice for a comprehensive, exceptional student experience.
Read less