Program Description
This programme provides knowledge and skills in three key areas: project management, the use of IT in business, organisational and technological innovation, and the evaluation of IT in organisations.
The programme targets students with a bachelor degree in informatics/informa­tion systems, business administration or computer science.
The role of information systems is strategic in a society where information is expected to be produced, co-produced, remediated, consumed, and seamlessly shared across an infinite amount of connected environments. From sensors to ambient devices, from smartphones to autonomous cars, information systems are ubiquitous and so commonplace that they have become somewhat invisible. When shopping, travelling, paying taxes or exercising our rights, we always rely on some digital infrastructure to smoothly and successfully support our actions.
In such a landscape, organisations are dependent on their ability to shape products and services that can thrive in the complex environment created by the interplay of many connected moving parts. Information systems and their applications are essential elements in any such strategy.
During the first semester, courses focus on project management and how to manage and evaluate information tech­nology innovations. During this semester, students perform a real-life project in groups. The second semester provides deep theoretical knowledge and tools required for managing and analysing information technology and information systems. The research methods cour­se during the second semester gives students knowledge of state-of-the-art research and the analytical skills to inde­pendently perform scientific work.
All courses are given in English. The programme is open to students from around the world, and courses have a diverse international participation of students. This international atmosphere contributes to a broad perspective of the issues discussed in class.
Internship
Part of the elective semester can be devoted to an internship.
Study abroad
Students have the opportunity to spend a semester abroad at one of our many partner universities. The alternative to international exchange is to study elective courses at JIBS. Both alternatives allow you to create your own individualized profile.
After graduation
After successfully completing the programme, students will have acquired good analytical skills and the ability to think strategically in terms of both business and technology and be qualified to work in local or international companies as IT managers, chief information officers or as a researcher. The programme also prepares students for doctoral studies.
Courses
NB Preliminary list of courses
Year 1 Autumn
Digital Innovation 7.5 credits
Project Management in cross-cultural Settings 7.5 credits
Project in Information System 7.5 credits
Theory and practice of socio-technical systems 7.5 credits
Year 1 Spring
Enterprise Architecture and IT Architecture 7.5 credits
Information Strategy 7.5 credits
Digital Transformation and Renewal 7.5 credits
Advanced Research Methods in Information Systems 7.5 credits
Year 2 Autumn
Studying abroad/Elective courses/Internship 30 credits
Year 2 Spring
Master Thesis in Informatics 30 credits
Facts
Credits: 120,0
Level: Master's
Rate of study: Full-time
Place of study: Campus-based
Language: English
Start date: Autumn 2018
Requirements:
The applicant must hold the minimum of a bachelor's degree (i.e the equivalent of 180 ECTS credits at an accredited university) with at least 60 credits in informatics, business administration, computer science, computer engineering, information engineering, or equivalent. Proof of English proficiency is required.
Last updated Dec 2019
About the School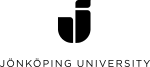 We build an international university in Jönköping which attracts highly qualified, inventive and enterprising people from all around the world. We contribute to sustainable economic, social and cultur ... Read More
We build an international university in Jönköping which attracts highly qualified, inventive and enterprising people from all around the world. We contribute to sustainable economic, social and cultural prosperity in the region where we reside, making way for knowledge based innovation and enterprise.
Read less
Accreditations