Read more about this program on the school's website
Program Description
Teaching is informed by research expertise in the School of History & Heritage and you will be encouraged to engage with our interdisciplinary research community. You have the option to follow three distinct pathways, in the history of gender and sexuality, media history, or contemporary British history, or pursue a general programme of study instead.
You can benefit from the historical resources available in the city of Lincoln, including an extensive archive of materials at the on-campus Media Archive of Central England (MACE) and the International Bomber Command Centre. There is also The Wren Library at Lincoln Cathedral that possesses several thousand early modern books.
You will have the opportunity to undertake an in-depth independent research project and have the chance to produce a detailed dissertation.
How You Study
The taught modules are delivered through a series of seminars. When researching and writing your dissertation you can be supported by a series of tutorial meetings with your supervisor.
Students on this course should expect to receive 3-4 hours of contact time per week. The postgraduate level study involves a significant proportion of independent study, exploring the material covered in lectures and seminars. As a general guide, for every hour in class students are expected to spend two-three hours in an independent study.
Core Modules
Historical Research (12 weeks)
Themes in Contemporary British History OR Themes and Issues in Media History OR Themes and Issues in the History of Gender and Sexuality (12 weeks)
The Dissertation Map (6 weeks)
The Public Historian (6 weeks)
Students can choose one module from the options list. Examples of optional modules:
Early Modern Manhood
Sex and Science in the Western World, 1800-present
The Making of Contemporary Britain: From Sexual Liberation to Deindustrialisation 1970-1990
Gender and Material Culture in Modern Britain
Photographing Empire
Everyday Britain: MACE (The Media Archive for Central England) and the Historian
The History of the Book: Media and Print Culture in Early Modern Europe
The Study of Political History in Britain
Break Ranks! Antimilitarism, Pacifism, and Resistance to War
The British Image of the United States (1896-Present day)
Literature, Politics, and Identity in Interwar Europe
Print Culture and the Book in the Nineteenth Century
How You Are Assessed
A variety of forms of assessment are used, including research projects, documentary critiques, essays, presentations, book reviews, portfolios and the 15,000-20,000 word dissertation.
The University of Lincoln's policy on assessment feedback aims to ensure that academics will return in-course assessments to you promptly – usually within 15 working days after the submission date.
Entry Requirements
2:1 honours degree in History or a related subject.
International Students will require the English Language at IELTS 6.0 with no less than 5.5 in each element, or equivalent. http://www.lincoln.ac.uk/englishrequirements
Last updated Mar 2020
About the School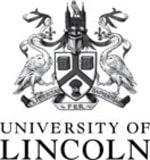 Since being opened by Queen Elizabeth II in 1996, the University of Lincoln has invested more than £300 million in its buildings and facilities.
Since being opened by Queen Elizabeth II in 1996, the University of Lincoln has invested more than £300 million in its buildings and facilities.
Read less