Master in Health Administration - LIU Brooklyn
Home ›
Master ›
Master in Health Administration - LIU Brooklyn
Program Description
About
Healthcare administrators work in a clinical setting, like a hospital, nursing home, or medical practice, to manage the facility or a smaller unit within it. According to the U.S. Department of Labor's Bureau of Labor Statistics, the health administration field is expected to grow 20% between 2016 and 2026, at a much faster rate of growth than the average occupation.
The 42-credit, N.A.S.P.A.A.-accredited Master of Public Administration in Health Administration prepares students for careers in fields that offer numerous professional paths. Students from diverse backgrounds with varying levels of expertise are taught by faculty members who are current in all of the latest trends and issues in health care administration.
The program of study is flexible and can be tailored to accommodate the professional requirements of the student by offering specialization courses that provide them with the opportunity to examine a specific management function or an area of application in greater depth. Areas of specialization include health care administration, health care management, health care policy and aging/long-term care. Other specializations can be developed in consultation with a faculty advisor from the broad spectrum of courses available through the Program and the School, as well as through courses available across the Campus.
The Program is divided into four parts: an introductory sequence that provides 15 credits of public service sector foundations and skills, followed by 9 credits of focused management topics including human resources, budgeting and financial management, and law and accountability. Students then take 12 credits in an area of specialization and a required six-credit integrative capstone experience, which culminates in a project and a formal presentation.
Admissions Requirements
The standards for admission to the program and the advanced certificates are as follows:
Official transcripts as proof of a baccalaureate degree from an accredited institution of higher education.
Two letters of recommendation.
A current résumé.
A two-to-three-page typewritten statement of purpose.
Standardized test scores (optional).
A completed application submitted to the Office of Admissions.
Note: Full matriculation admission requires an official transcript showing an undergraduate grade point average of at least 3.0 on a scale of 4.0. Limited matriculation may be available to applicants who do not meet full matriculation requirements. Candidates with grade point averages of 2.5 or less must contact the M.P.A. program director before submitting an application. Such limited matriculation may require additional evidence of competence. Limited matriculation students may register for a maximum of six credits per semester for the first 12 credits. Limited matriculation becomes full matriculation upon completion of 12 graduate credits with a 3.0 average or better. Transfer students are welcome; transfer credits will be evaluated by the program director.
Entrepreneurship @ LIU
Entrepreneurial thinkers create value in society using innovation under conditions of uncertainty. The ability to think entrepreneurially is critical for all students, regardless of their major or their career plans. The entrepreneurship program at LIU Brooklyn is designed to engage students to think entrepreneurially while they learn how to execute on their vision efficiently and effectively.
The entrepreneurial process requires students to ask tough questions about the nature of their venture using skills developed throughout the business core. What are the benefits of the product or service and how is it differentiated from the competition? What is the target market and how will it be penetrated? How will the product or service be produced? What personnel are required and how will they be managed? What are the risks of the venture and what can be done to reduce them? What are the financial implications of the plan? What resources, including funding, are required?
The best way to understand the entrepreneurial process is to take a hands-on, experiential approach. In this major, students will interact extensively with the business community both inside and outside the classroom and produce a plan that is both defensible to potential investors and actionable in the real world.
There are three ways to study entrepreneurship at LIU Brooklyn. At the undergraduate level, there is a major and a minor available.
Last updated Mar 2020
About the School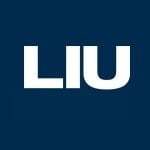 Long Island University's mission is to provide excellence and access in private higher education to people from all backgrounds who seek to expand their knowledge and prepare themselves for meaningful ... Read More
Long Island University's mission is to provide excellence and access in private higher education to people from all backgrounds who seek to expand their knowledge and prepare themselves for meaningful, educated lives and for service to their communities and the world.
Read less