Read more about this program on the school's website
Program Description
The global financial crisis, corporate scandals and collapses, and public concern over the apparent lack of effective boards have all contributed to an explosion of interest in good governance practices. The programme is structured with a focus on practical application in the business environment and aims to provide students with strong subject knowledge and the latest thinking in the world of Governance, Sustainability Reporting, Business Ethics, Organisational and Board Effectiveness, Finance, Law, and Strategic Thinking.
With corporations facing more risks and greater potential impacts of their activities on society, the issues of sustainability are more critical than ever. Sustainability is no longer about risk and compliance, but also about innovation, opportunity, and how to achieve excellence in both sustainability and financial performance. The programme aims to develop a sound understanding of the processes and the oversight which drives the highest standards of leadership, accountability, sustainability reporting and ethical behaviour in business.
The Business Ethics practical application element on the programme is designed with support of the Institute of Business Ethics (IBE) and aims to develop students as future business leaders, managers, senior finance officers, accountants, solicitors or governance professionals who understand and appreciate the importance of going beyond numbers and supporting good ethical business practices to help companies to sustain long-term success.
Accreditations
This programme is fully accredited by the ICSA, the Governance Institute. Students successfully completing the Master's programme can be jointly awarded Graduate ICSA status. Students with the GradICSA award, who are interested in applying for Chartered ICSA membership, should demonstrate three years of relevant professional experience.
The ICSA is a chartered membership, qualifying body and is a world-leading authority on governance, risk, and compliance. The ICSA supports their members in organizations of all sizes across all sectors of the economy, including large corporates, SMEs, the public sector, and charities. The programme is designed in conjunction with the ICSA, the Governance Institute, to meet professional and employers' needs, and to reflect on the challenging complex natures of the modern business environment.
How You Study
The taught element of the programme consists of seven compulsory modules and one optional module to satisfy specific interests. The modules studied are as follows:
Term 1
Governance
Organisational and Board Effectiveness
Corporate and Business Law
Financial Reporting and Analysis
Term 2
Sustainability Reporting and Business Ethics
Strategic Thinking
Financial and Management Decisions
Optional modules
Cyber Security in Society
Teams and Leadership
Comparative Human Resource Management
Investment Banking
International Entrepreneurship
Global Supply Strategies
Optional modules will run as far as at least 10 students select them. Timetabling arrangements may limit the availability of modules to some students. As the options reflect staff research interests, they may alter over time due to staff availability.
How You Are Assessed
The way students will be assessed on this course will vary for each module. Formative assessments will be conducted whenever possible, aiming to prepare students for the assessment process and to provide developmental feedback to support their learning.

Formative assessments will not contribute towards students' grade, but give students a chance to receive feedback on a continuous basis. Formative assessments may include in-class exercises, peer feedback, mock examinations, presentations, debates.
Summative assessments may include assignments, case-study reports, examinations, presentations, and reflections.
As a Master's student, you will be expected to actively synthesize information from appropriate theory and personal reflection. The assessments are designed to help equip students with the knowledge, skills, and confidence to meet the demands of working in contemporary organizations.
Assessment Feedback
The University of Lincoln's policy on assessment feedback aims to ensure that academics will return in-course assessments to students promptly – usually within 15 working days after the submission date.
Entry Requirements
Applicants from all backgrounds are welcome to apply to be considered for the programme on an individual basis (subject to approval by the programme leader, if necessary followed by an interview).
The programme accommodates students with both relevant and non-relevant undergraduate degrees. Previous work experience is not required for the Standard route, but students are required to have a minimum 2:2 honours degree or equivalent, and at least grade C in GCSE Mathematics, or its equivalent.
International Students will require the English Language at IELTS band 6.0 with no less than 6.0 in each element, or equivalent http://www.lincoln.ac.uk/englishrequirements.
The University of Lincoln offers international students (non-EU/UK) who do not meet the direct entry requirements for a postgraduate degree course the option of completing a specialist Pre-sessional English and Academic Study Skills (PEASS) course at the University's English Language Centre.
http://www.lincoln.ac.uk/home/studywithus/internationalstudents/englishlanguagesupport/pre-sessionalenglishandacademicstudyskills/
The MSc Governance is designed to appeal to a variety of applicants, including qualified professionals who might be interested in entry through Accelerated or Membership routes and in possible module exemptions based on relevant professional experience or qualifications. Applicants may be considered for partial credit on this degree in accordance with standard procedures of Accreditation of Prior Learning (APL). The entitlement to exemptions will be assessed on an individual basis. Applicants should make it clear in the application if they wish to apply for module exemptions, supporting their application with evidence. Please note that no exemptions can be granted once a student is enrolled in the programme.
Some indicative details are as follows (assessed on an individual basis):
The standard route requires completion of all modules and does not require previous work experience or relevant degree.
The accelerated route allows qualified accountants, auditors, lawyers, solicitors to apply for possible exemptions. Applicants should demonstrate a relevant qualification, significant work experience, and evidence of CPD activities.
The accelerated route allows other applicants such as directors, governance professionals, secretaries with a relevant qualification or with more than five years' relevant experience (i.e. boardroom, governance, secretarial) to apply for possible exemptions.
Membership route allows Associates and Fellows of ICSA to enter the programme to obtain the MSc Governance degree with only taking two or three modules.
Last updated Jan 2020
About the School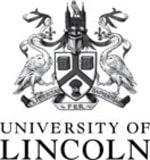 Since being opened by Queen Elizabeth II in 1996, the University of Lincoln has invested more than £300 million in its buildings and facilities.
Since being opened by Queen Elizabeth II in 1996, the University of Lincoln has invested more than £300 million in its buildings and facilities.
Read less