Master in Global Politics and International Relations (Non-Thesis, Turkish)
Home ›
Master ›
Master in Global Politics and International Relations (Non-Thesis, Turkish)
Program Description
Manager Training in the World Standards
The reasons for the establishment of the in Global Politics and International Relations ın non-thesis master program are as follows:
a.

The non-thesis master programs are preferred by professionals (bureaucrats, soldiers, police) who want to specialize in their fields, especially in the business world, although there are no academic career goals. There is an open area in this area, especially in the Mediterranean Region. The programs in the region (Akdeniz University, Isparta Süleyman Demirel University) are all master's programs with a thesis and are intended for students who aim to pursue an academic career. The establishment of such a program will help to close a gap in this region. In this way, it will become an appropriate program for professionals who want to pursue a career and have academic expertise in their fields.

b.

In the business world, qualified personnel is required to understand and analyze world politics and the economy. For private-sector employees who want to improve themselves in this area, this program will be preferable. In this way, it will contribute to the efforts of the labor force in our country to gain expertise and to make it qualified.

c.

Antalya Bilim University, Global Politics and International Relations Non-Thesis Master's Program (100% Turkish) students will make purchases. The program aims to provide participants with the skills to understand and analyze global politics and world politics, which are increasingly important today.
Markus Spiske temporausch.com / Pexels
General Conditions
The language of the program is "Turkish".
Candidates must have a bachelor's degree from a foreign faculty or a college that has at least four years of national acceptance or equivalent to the Council of Higher Education (YÖK). It has been formed by taking into consideration the minimum conditions determined in the graduate education regulations of the candidate.
The program covers a total of 10 courses and 1 seminar course (30 credits) for 3 semesters.
In order to graduate, students prepare the "Graduation Project" in addition to the normal courses.
ALES and YDS scores in the admission requirements section for admission to the program are not required.
Courses are held between 18:30 and 21:30 on weekdays, at the ABU City Campus (7-8th Floor above Markantalya AVM).
There is no section restriction to register.
Last updated Nov 2019
About the School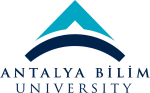 ABU is a research university that offers interdisciplinary master and Ph.D. programs over a wide range of subjects.
ABU is a research university that offers interdisciplinary master and Ph.D. programs over a wide range of subjects.
Read less