Master in Geological Sciences
Program Description
The M.Sc. program in Geological Sciences includes the study of processes that shape our planet, from the effects of plate tectonics on mountain building and basin development, to understanding causes behind volcanism and earthquakes. You will study the processes that control Earth's climate system at timescales of anthropogenic relevance to timescales of hundreds to millions of years.
Our education program builds on our research strengths in marine geology and geophysics, petrology and tectonics, and biogeochemistry. In marine geology, we focus on the study of the physical, chemical and biological properties of sediments and sedimentary rocks to determine the processes that contributed to their formation and to reconstruct Earth's environmental and climatic development. Marine geophysical methods for digital mapping of the seafloor form an important part of our education at SU. In petrology and tectonics, we study rock deformation, tectonics, and magmatism, together with fluid flow and chemical transport. Within biogeochemistry, we focus on studying the chemical element distribution and biogeochemical processes that take place in all of Earth's environments (water, air, rock, and soil).
Our studies range from current environmental questions to the conditions for life during the evolution of our planet.
Ray Bilcliff / Pexels
Program structure
The Department of Geological Sciences offers a Master's degree that comprises two years of study. The Master's program has three specializations: Geology, geochemistry, and marine geology.
Specialization Geochemistry
Specialization Geology
Specialization Marine Geology
Each specialization includes 22.5 credit points of compulsory courses, an independent project that comprises 30, 45, or 60 credit points, 30 credits of optional courses, and depending on the credits for the independent project, elective courses comprising 7.5, 22.5, or 37.5 credit points. The obligatory preparatory course in all specializations is the course The Geoscientific Method (7.5 credit points), which is complemented by two additional compulsory courses in each specialization. For the specialization geology, these courses are Field studies in the Geological Sciences, Geodynamics and/or Ore Geology. In geochemistry, the courses are Isotope Geology and Applied Environmental Geochemistry. In the specialization of marine geology, the compulsory courses are Marine Geotechnics and Palaeoclimatology. The program offers a set of additional elective courses in Terrestrial Geophysics, Palaeontology, Current Research and Planning, and Applied Geology that can be taken in the first or second year. We also offer the distance course (15 hp) Climate Change Through Earth's History.
A total of 30 optional credit points can be obtained through reading courses given by other programmes, by other departments at Stockholm University, by other universities in Sweden, or abroad. Please contact us for more information and for advice on the choice of courses in Sweden and abroad. We are happy to help you find the most appropriate courses at other institutions or universities. Optional courses are chosen together with the study director of the Master's programme.
Why Stockholm University?
Studying at Stockholm University makes a difference
Stockholm University is one of the 100 highest-ranked universities in the world and Sweden's largest institution of higher education with top-quality education and outstanding research in a wide variety of fields.
Our campus is situated in the Royal National City Park, just minutes away from the center of Stockholm city. Stockholm has recently been rated the safest capital in Europe and is famous for its many green and clean areas. Stockholm is leading in areas such as social welfare, equality, IT, sustainability and innovation. Known for being an open society, Sweden is also ranked second in the world in the Social Progress Index.
Eligibility requirements
Admission to the program requires knowledge equivalent to a bachelor's degree, with at least 90 credits in geology or earth science, environmental science, or oceanography. English 6 or equivalent.
Application and tuition fees are required unless you are EU/EEA citizen or have long-term/permanent residency status in Sweden (or temporary residency for reasons other than studies).
Last updated November 2019
About the School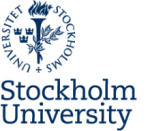 The Faculty of Science at Stockholm University is the largest science faculty in Sweden and is among the top hundred science faculties in the world on the Shanghai ranking. The Faculty offers top-clas ... Read More
The Faculty of Science at Stockholm University is the largest science faculty in Sweden and is among the top hundred science faculties in the world on the Shanghai ranking. The Faculty offers top-class education in a number of programs and courses, at the Master's level more than 30 study programs are given in English.
Read less