Master in Food & Beverage Management (Part Time)
Home ›
Master ›
Master in Food & Beverage Management (Part Time)
Read more about this program on the school's website
Program Description
Overview
Recognized by Eduniversal
Top 50 – Global Ranking
Ranked N 22 in Food and Beverage Management, Worldwide

One of the best known and more competitive branches of business, the industry of food & beverage plays a crucial role as much in the Italian scenery as in the world.
Rome Business School's Master in Food & Beverage Management offers complete training and the ideal skills to start a strong and productive career in this sector; the managerial training and the study of the mechanisms of production, distribution, and demand provided by this programme are specifically designed to forge professional profiles able to work effectively and successfully in the business of food & beverage. All within one of the best-known centers of the Italian culinary culture and wine expertise: Rome.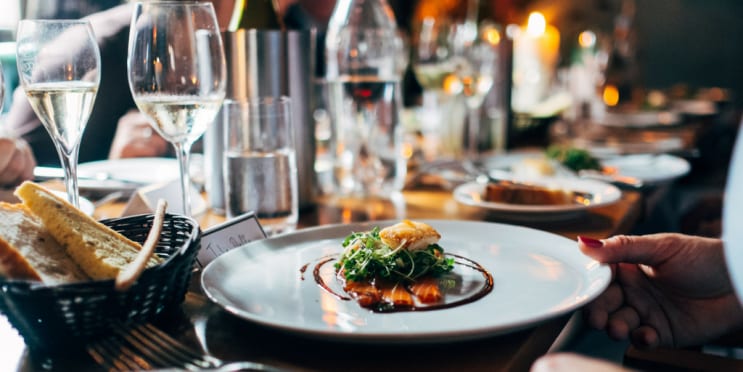 Why studying in Rome
The ultimate education experience in the eternal city
The cradle of civilization and homeland of an invaluable cultural and artistic heritage, Rome is the ultimate location to live a higher education experience; take advantage of the many beautiful places and enriching initiatives offered by the roman landscape and learn in one of the most proficuous centers of made in Italy production.
An always growing business ecosystem
With more than 650.000 companies registered in the region and more than 1.000 new startups in the city territory, a growing rate of enterprises of 1,81% in just last year, the Italian capital is the second city for a number of new business on a national level.
There's no business you can't find
From fashion to food & beverage, from arts to tourism, Rome is the birthplace of multiple renowned enterprises and activities of made in Italy products and services, all of them operating in the business sectors tackled in the school's programmes: an aspect that allows the students to experience first hand the reality they're aiming to access to.
Study in Rome, experience everywhere
Through the company visits and study tours organized by Rome Business School, you'll have the chance to get in contact with worldwide-known institutions and renowned companies, become familiar with different professional environments and expand your network. Our school also offers the opportunity to take part in internships, in Italy and abroad, at prestigious and successful companies.
Structure
6 months of lectures
6 months dedicated to international internships and Capstone project work
Visits at international companies and organizations
Integrative cultural program
Seminars and events
Benefits
International internships at leading companies and organizations
Tutoring: assistance of a tutor for both On-Campus and Online courses
Learning materials: extensive documentation useful for the student's training (books, slides, notes, study cases and more)
Registration to the Rome Business School Alumni Association: the international network through which students of the Rome Business School can share ideas, experiences, and projects, which also gives access to price reductions for further training courses.
Opportunity for participation in EAE Business School Barcelona Bootcamp.
Contents of the Master in Food & Beverage Management
Introduction and Scenario
The Food and Beverage and Agri-Food System
Food and Beverage Industry Management
Basics of management: elements of corporate strategy and organization
Economics and food company management
Marketing management and digital marketing
Accountancy and management control
Basics of Project Management
Business Planning
Human Resource Management
From the concept to the project: defining a project's guidelines through the creation of the Concept
Geomarketing analysis
Aesthetic and functional design: identifying structural needs/required spaces and their distribution / defining a layout
Administrative requirements to set up a business / verifying the suitability of a location
Job Health and Safety: regulations and documents
Food Management
Retail & sales management
Supplier selection
Food cost control
Menu engineering
Restaurant and Kitchen layout
Practice Lab: visits to producers
Beverage Management
Retail & sales management
Supplier selection
Beverage cost control
Wine and beverage list engineering
Wine cellar layout
Practice Lab: visits to producers
Marketing and Communication for Food and Beverage
Food and Beverage industry marketing
Restauration services marketing
Digital marketing
Brand management – Image and Brand Identity
Food, Wine, and Mass Media – communication tools (food guides, industry publications/websites, newsletters)
Storytelling applied to Food & Wine products and services
Content management
Social media management for the Food and Beverage industry
Food & Wine audio-visual communication
Customer care
Food and Beverage events and the role of Public Relations
Case studies
Agri-food product marketing and brand management
Wine marketing and brand management
Marketing strategies applied to industry contents: case histories and testimonials
Food and Beverage industry innovation and strategies
Internationalization strategies
New technologies: from production chain to service
Launching a start-up in the Food and Beverage industry
Extracurricular activities
As part of the course, a Cooking Teambuilding and/or Gastronomic Walking Tour event is organised in Rome's Old Town to understand the cultural context within which the various made in Italy Food and Beverage service and restauration of excellence activities insert themselves, with the aim of understanding its various formats and business models.
Career Services
Rome Business School supports its students even beyond the academic environment, providing them with guidance and assistance in developing a strong professional profile which reflects the most sought competences in the current job market. In particular, the school offers the following services to the enrolled students:
Support in the management of job interviews
Free review and inclusion of the student's CV in the Rome Business School's database, and its distribution to businesses, organizations and head hunters belonging to the school's international network;
Networking meetings with international managers, professionals and business owners
A personalized search and flagging service for the best job opportunities in Italy and abroad
EAE Business School Barcelona Bootcamp
Rome Business School's Master in Arts & Culture Management offers you the opportunity to take part in the exclusive EAE Business School Barcelona Bootcamp, an intensive program of the duration of 1 week in the wonderful Spanish city of Barcelona, in cooperation with the prestigious EAE Business School. Get the chance to learn all of the secrets of entrepreneurship, techniques of Design Thinking and the Lean StartUp methodology!
Placement rate
At the end of the Master, 96% of the students obtained an internship in internationally renowned companies, such as:
Admission process and graduation
The admission process is aimed to verify the candidate's eligibility to attend the Master. The candidate's academic history, previous experiences in the topics covered in the Master and motivation will be matters of the evaluation.
Once it's sent, the application will be evaluated by Rome Business School's academic committee. In order to ensure the application's suitability, it is important to deliver all of the required documentation.
Scholarships
According to the individual profile, experience, and proved motivation, the candidate can be awarded a scholarship covering part of the overall tuition fee (up to 30%). The eligibility for a possible scholarship will be decided by Rome Business School's academic committee during the evaluation of the candidate's application.
Scholarships are available for all of the didactic formulas.
Tuition fee
The tuition fee is 6800 Euros On-Campus and 5900 EUR Online. Scholarship up to 30% (Deadline: May, 29). It can be paid:
in installments
in a single solution (this option grants the student a 10% discount on the overall amount of the tuition fee)
Last updated May 2020
About the School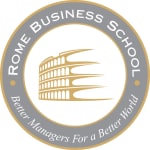 The Rome Business School is a Rome, Italy, based Institute of excellence devoted to managerial training and research, which operates internationally, with alumni hailing from more than 140 countries w ... Read More
The Rome Business School is a Rome, Italy, based Institute of excellence devoted to managerial training and research, which operates internationally, with alumni hailing from more than 140 countries worldwide.
Read less