Program Description
This program is designed to prepare Masters graduates for a successful career in Fintech. But before you choose a hunting ground and decide to make your mark in the Finance industry, you will need to understand a few fundamental principles and learn the basic drivers of this increasingly complex industry.
A few pre-requisites will be necessary for admission. Talented applicants with
strong technical and quantitative skills, combined with a personal drive not to settle for the status quo, will be able to fully benefit from this transformative course.
The first part of the curriculum will bring a thorough overview of the Financial Industry by focusing on the fundamental cornerstones which allow it to exist and function effectively. The second part of the program will focus on the technological developments which are disrupting and transforming the industry.
Throughout the course, special emphasis will be given to the practical applications of the topics covered through case studies and a hands-on project which will culminate in a presentation to a panel of experts helping you open the doors to the Future of Finance.
Admission – Skills and Motivation Required
Skills:
Strong quantitative or analytical background
IT/ Software design
Maths
Technology
Applied science
Motivation:
Energy
Self-motivation
Passion to perform
Drive to build a career in Fintech
Program Modules Summary
Economics 101 – Foundation module on the basics of Economics, and a bit of history. Fundamental Concepts and Economic Principles. What Money is. Macro vs. micro-economics. Debt, Interest Rates and Monetary Policy. Currencies and International Trade.
Finance at a Glance – Corporate Finance, Public Finance, Personal Finance, Financial Markets, Financial Services… What is Finance and why, despite many crises, it has become one of the main cornerstones of enterprise, employment and economic growth in modern society. Who are the key players and what roles do they play.
Banking, Insurance and Financial Services – What are banks and why do we need them? Issuers, Investors, and the Financial Institutions connecting them. How the banking and insurance industry is currently organised and regulated. Corporate and Investment Banking. Capital Markets and Securities Services. Transactional Services. Consumer, Retail, Commercial Banking and Insurance.
Financial Products – Bonds, Equities and other financial instruments are generally organised by Assets Class, each operating within its own market and idiosyncratic rules. Derivatives – What are Derivatives and why are they so important? Forwards, Swaps and Options, a basic primer of the products, strategies, modelling and practical applications. Structures, Market-Makers, Quant traders and research analysts, Subprime crisis, Credit crunch, Systemic risk, and Regulation.
An Introduction to Financial Markets – What are Financial Markets and how are they structured. Key Players. OTC vs Exchange traded. Clearing. Exchanges. The life cycle of a financial transaction. Transaction costs. Risks. Centralized infrastructure.
Legal, Accounting, Tax, Regulations and Compliance – This module may sound like the most boring of them all, but don't be too quick to judge! Besides being un-detachable from the core fabric of the Finance, it is often in the most overlooked areas that opportunities abound, especially when they are systemically important functions of the Financial industry, which would not exist without them. Although heavy regulation creates a high barrier to entry for new players, Regtech opens new doors to navigate more efficiently through this complex labyrinth.
Fintech 1.0: The Big Unbundling of Financial Institutions – Technology has evolved to the point that the small smart nimble startups are now taking on the banking and insurance giants by challenging the very premise on which the industry has been operating for decades, by offering alternative services, not just by encroaching on their dominance but by forcing an evolution in partnership with them. Digital Banking, Investment platforms, Insuretech, Peer-to-peer lending.
Payments and Transaction Services – The basic plumbing and lifeblood of finance. Overview of various payment systems and their cost structures. Key players and existing technology vs. disruption from the new entrants.
The Foreign Exchange Market – FX is by far the largest financial market by volume and it is dominated by banks. How does it work, who are the key players and who is starting to disrupt it.
Algotrading – In the Algorithmic trading course you will be taught to use advanced mathematical models, patterns and technical indicators to make high-speed transactions in the financial markets, how efficiently use fast computing capacities and complex AI algorithms to create and determine trading strategies for optimal returns.
Fintech 2.0: 15. The Future of Finance: it's in Your Hands! – To be continued… by you! This module provides students with the opportunity to shine by applying their skills and knowledge from the course to work on their original ideas and present them to a panel of academic and industry experts.
Blockchain and the Distributed Ledger Revolution – Although Bitcoin has made a lot of headlines since its mysterious appearance on the financial stage, it is the process and concept behind it that has the potential to be particularly transformational in the financial industry.
Big Data in Finance – As large incumbent financial institutions are being threatened in most of their core businesses, they still benefit from the significant advantage of owning the key to a critical mass of financial transaction flows. As content and information have become an increasingly valuable resource, as well as its speed and accuracy, Data Science is starting to becoming a significant differentiator.
Cyber Security and Stability of Markets – As the Financial Market become increasingly complex and dematerialised, new risks and threats to its integrity are arising.
Financial News, Information and Research – As financial markets have grown, so has the need for reliable information and the latest news affecting markets. A whole industry has developed around these services with companies such as Bloomberg or Thomson Reuters feeding the whole financial ecosystem with the latest information, as well as access to enormous volumes of data, analysis and research vital to the industry.
Last updated Aug 2019
About the School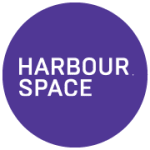 Harbour.Space is an innovative private university that combines technology and design, taught by industry leaders from around the world. The university is located in Barcelona, Spain.
Harbour.Space is an innovative private university that combines technology and design, taught by industry leaders from around the world. The university is located in Barcelona, Spain.
Read less