Read more about this program on the institution's website
Program Description
Value creation is now a requirement of the income statements. In an environment characterized by market liberalization and economic concentration, financial management must evolve beyond simply controlling resources to become an integral part of the company's Strategic Management.
Companies need determined and flexible managers, equipped to take on greater responsibilities in direct contact with the other areas of the organization. Key features of this new profile for Financial Directors include their capacity for planning, negotiation, and risk analysis in an economic context that is as unpredictable as the one we live in.
With the Master in Finance, you will acquire all the technical knowledge of finance and its various specialist areas, developing executive competences in the field of decision-making that will multiply your professional opportunities. At the end of the tuition period, you will have the option of taking part in a two-week Residential Program at the Université du Québec à Montréal in Canada.
Reasons for taking EAE's Business School Master in Finance
Prestigious Partners
We are members of the leading accounting associations in Spain, such as the ACCID and AECA (Spanish Association of Company Accounting and Administration).


Residential Program in Montreal
At the end of the tuition period, you can do a two-week residential program on "International Finance & New Business Models" at the Université du Québec à Montréal (Canada). Residential program with an additional cost.


Advisory Board
Our Master tuition plan is developed in collaboration with an advisory board formed of professionals from companies such as Zurich, Nike, Agbar, Affinity Petcare, and Schröders, among others.


EAE Entrepreneur
Through our business incubator, we help shape, finance, and accompany your entrepreneurial ventures.
Features
Top 25 Business Schools in the World - América Economía Ranking 2019
2nd best business school in Spain - Merco 2019
103 different nationalities in 2018
77.000+ professionals formed since 1958
Top 25 World's Best Project Management Masters QS Global Masters Ranking 2019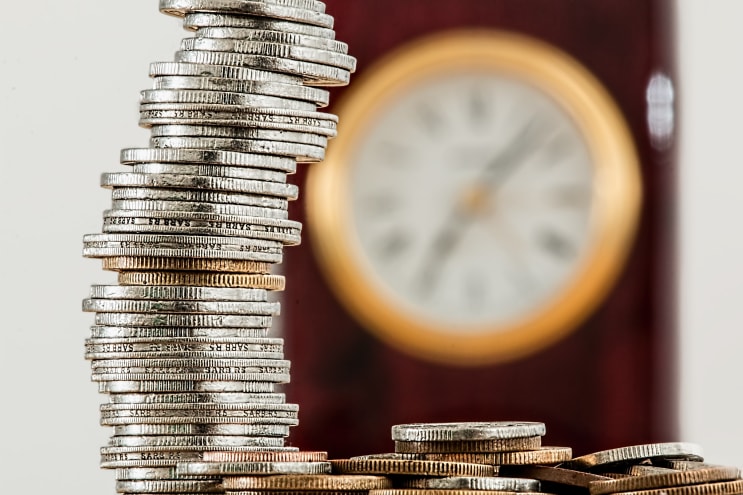 Employment report
85% of students received new job offers after completing their Master
98% of EAE students who do an internship find their placement through the Professional Careers Department
7.000+ employment and internship offers posted in 2018
Top 5 recruiting companies of 2018: LVMH, Schneider Electric, Nestlé, Repsol y Coca Cola
Funding Schemes and Grants
At EAE, we know that talented students inspire us and act as a driving force behind the progress of our community. EAE grants reward their efforts on their journey towards excellence, reinforcing our commitment to equality and social justice by expanding the opportunities available for accessing our educational programs.
25% of students receive financial support
12-month interest-free financing
4 different types of EAE grants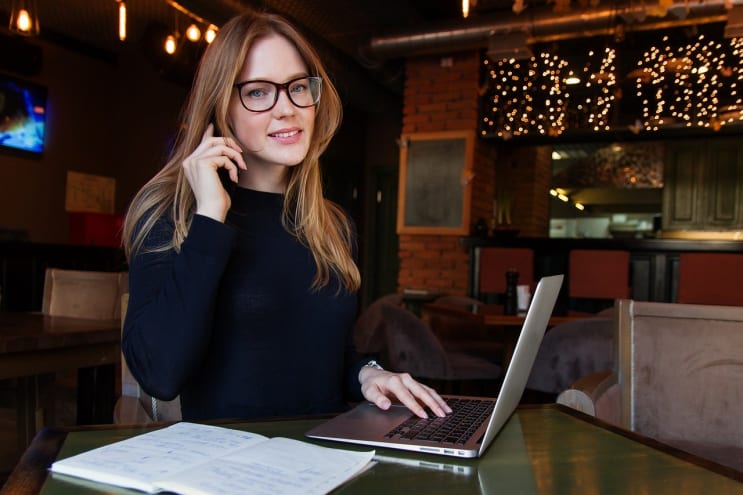 Program
The global financial and economic situation has been evolving constantly in the past years. This has led to a transformation in the role of the Financial Managers in the companies. Nowadays, they must not only supervise but be active participants in the firm´s strategic management and be more involved in everyday decisions, providing their risk analysis expertise into multiple areas of the organization.
The Master in Finance will equip you with the competencies needed to fulfill today´s needs in the market, as well as develop your managerial skills and gain insight into more technical knowledge of the financial sector, making you a well-rounded professional ready to tackle the challenges that come your way.
Objectives
Strategic Vision
Having a strategic vision of finance, as well as its position with respect to the overall strategy of the company.
Decision-Making
Being equipped to make financial decisions that are aligned with the company's strategic objectives.
Financial Instrument
Gaining a command of the different techniques, instruments, and tools used in the management of company finances.
Executive Leadership
Developing the essential competencies and skills to be able to lead a modern company successfully from the perspective of the role of the Financial Advisor.
Course Content
Total credits: 94
Module 1 - Financial Markets & Instruments
Module 2 - Financial Advice and Planning
Module 3 - Diagnostics, Planning, and Control
Module 4 - Corporate Finance
Module 5 - Management Skills
Module 6 - Cash & Credit Management
Module 7 - Minor
Module 8 - Internship
Module 9 - Thesis
Enjoy the EAE Experience
Studying at EAE means embracing an international vocation and having classmates from all five continents, making great friends and progressing in your company, immersing yourself in an innovative atmosphere, learning at events and activities away from the classroom, putting what you have learned into practice, growing both as a professional and as a person. It's the experience that makes the difference. Are you ready for yours?
Madrid Campus
4,000 m2 spread across three modern buildings equipped with the latest educational technology and everything you need for your academic life. Study at the heart of the financial district, with all the key services within reach, in a city that is home to the leading Spanish multinationals.
Outside the classroom
Business Networking. Platforms for students, professionals, and companies to meet and collaborate, where opportunities arise and great personal relationships are founded.
A classroom with no limits
At EAE, you learn through practice, improving your skills and your attitude. Here, you learn in a classroom without limits. You grow in each class and every activity through a learning process that will continue throughout your lifetime and enable you to achieve your goals and become a key player in your company and your social environment.
Case Study Method
Analyzing case studies of real companies enables you to develop your critical thinking and your capacity to anticipate and react in order to resolve problems. Most importantly, it will equip you to make decisions effectively.
Competence-based evaluation
You will notice that we continuously monitor your progress, identify your strengths and weaknesses, and help you give your best in order to improve your performance.
Minors
Minors are specialization programs that may focus on another field of knowledge from your main program or Major, giving you the opportunity to explore cross-profile content.
Choosing EAE enhances your future with our Master in Finance
At EAE, we train professionals with the profiles in the highest demand from companies and the competencies required in the employment market. The knowledge and skills you acquire here and now will have a real impact on your professional life. Start imagining this bright future and take a look at some of the professional opportunities that await you with our Master in Finance.
Chief Financial Officer (CFO)
Director of Administration and Finance
Economic Director
Financial Director
Treasury Manager
Fintech Expert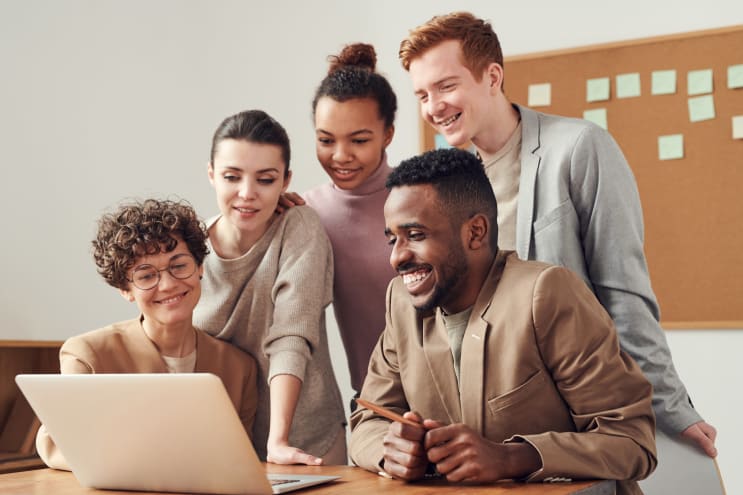 Ready, Set, Go!
When your goal is to improve professionally with our Master in Finance, there are lots of possible routes you could take on your journey. EAE's Professional Career Service helps you choose the right path, on which your professional interests and the employment market are most aligned. Your journey to professional success comprises 3 stages:
Ready
In this initial phase, we plan your professional career in Finance and set some goals and a strategy to achieve them.
Set
This training phase prepares you and positions you in Finance favorably in the employment market. Depending on your professional goal and background, you have access to three different routes: Start my career, Boost my Career, and EAE Entrepreneur.
Go
This phase is designed to enhance your professional visibility among EAE's partner recruiting companies. To achieve this, we generate situations and meeting points where participants can meet recruiters directly (such as Company Meeting and Talent Week, as well as organizing networking events throughout the year.
EAE Entrepreneur
The platform that supports and boosts your entrepreneurial initiative. The business incubator where you can create and plan your projects to make them a reality.
Activate your project
Training, financing, and accompaniment are the three crucial elements you need to boost your entrepreneurial initiative and we now give you access to all three: specialist training programs, sessions with investors to learn how best to finance your projects, and a business incubator with all the equipment and services you need to fully exploit your ideas and make them a reality. Launching an entrepreneurial project is an exciting challenge and now you have the key to success.
Last updated Jul 2020
About the School

EAE is an international Institution of higher education in the field of management. With more than 50 years experience in business education it has provided training for more than 56,000 executives an ... Read More
EAE is an international Institution of higher education in the field of management. With more than 50 years experience in business education it has provided training for more than 56,000 executives and managers. Every year students from more than 45 nationalities gain professional qualification at EAE to hold positions of responsibility within the business world.
Read less