Master in Finance and Banking
Read more about this program on the institution's website
Program Description
Why Finance and Banking Study Program at Vilnius University?
This program is among the most popular Master programs among the applicants.
The graduates of the program are prepared as highly qualified finance specialists who are able to perform analytical and managerial work in financial institutions and financial units of other organizations.
The program brings theory into practice and helps successfully prepare to receive the Chartered Financial Analyst® (CFA) designation.
Has a possibility of a double degree from the University of Siena.
The principal objectives of the program are as follows:
Critically evaluate economic and financial theories and research methods, to provide sufficient knowledge needed for analysis of financial problems at a macroeconomic level and to make based decisions at the highest financial management level;
Introduce to the role, development, aims, and objectives of international financial institutions and financial markets in global;
Provide theoretical and practical knowledge needed for improvement of the budgetary system and taxation policy in the face of national and global economic changes;
Provide scientific and methodical knowledge needed for independent organization's financial analysis and financial risks' assessment and management, while taking into account macro and microenvironmental changes.
Introduce to the main topics of CFA Institute material and to prepare students for CFA exams.
Admission Requirements and Selection Criteria
Bachelor's degree or its equivalent;
No less than 20 ECTS credits in the fields of economics, management and business administration or other social sciences or the acquired analogous practical experience is substantiated in the motivation letter and during the interview;
English language proficiency - the level not lower than B2 (following the Common European Framework of Reference for Languages (CEFR)*.
Applicants to the study program Finance and Banking (in Lithuanian and English) are awarded an additional point for passing the CFA (Chartered Financial Analyst) exam.
*Applicants from Belarus who do not have a test taken may apply without it because their language proficiency will be checked during an online interview.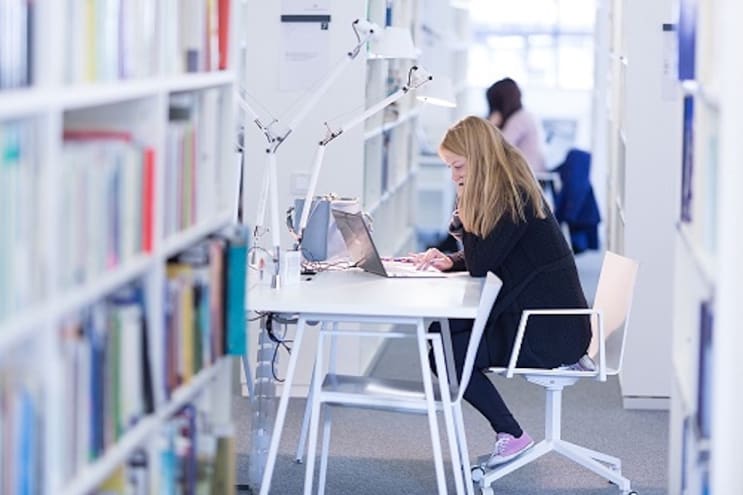 ©Vilnius University
International Mobility
Students can participate in the ERASMUS+ mobility program or use VU's Bilateral cooperation agreements which give an opportunity to study at VU's Partner Universities or do internships abroad. 
Career Opportunities
The world's largest financial institutions, such as Western Union, AIG, the NASDAQ, and many others one after another open their offices in Lithuania. Finance and Banking program graduates after successful completion of their studies in English have a competitive advantage in developing their careers as analysts and executives at the ministry of finance and other governmental institutions, tax and finance specialist at enterprises, organizations, finance, and public institutions, etc.
Professor Dr. Arvydas Paskevičius, program leader has not only academic but also practical experience working in financial institutions. His favored quote is "The first rule in making money is not to lose it." (Steven J. Lee)
Student Testimonial
Ganna Shcherbina, student from Ukraine:
"Why Vilnius University? I can tell just one thing. When I visited Lithuania first time and saw Vilnius University, it took my breath away and my first thought was I WANT TO STUDY HERE! It is, on the one hand, one of the oldest universities not only in Lithuania, but in the world, and on the other hand, it is one of the most modern universities, with great facilities, a gorgeous library, actual study programs, and hearty welcome of all students from every corner of the world. Also, Vilnius University is located in the beautiful city – Vilnius, so you will never get bored.

Getting a Master's degree in Finance and Banking at Vilnius University: I really like to study here. The lecturers are passionate, have considerable knowledge and experience, apply the newest and actual learning methods, so, you are swept in the studying process all time. As well, if you like good, professional English – you are welcome, all lecturers speak English fluently. But, you should study hard, because a large amount of study materials you will face on a daily basis.

The finance program at Vilnius University is strong, both theoretical and practical study program, which includes an actual knowledge base, practical skills, international experience, and practice. I would like to recommend it because it is the place where you are always valued and respected, the place for people with goals, wishes, and ambitions. Here I have learned how to achieve my career goals and completion of the program will put you in a position to be prepared for the future. This year and half of my masters have been slipped away really fast and I will miss all people and this place!"
Last updated Nov 2020
About the School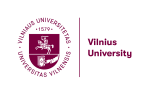 Welcome to Vilnius University – the oldest and largest Lithuanian higher education institution. Since its establishment in the 16th century, Vilnius University, as an integral part of European science ... Read More
Welcome to Vilnius University – the oldest and largest Lithuanian higher education institution. Since its establishment in the 16th century, Vilnius University, as an integral part of European science and culture has embodied the concept­ of a classical university and the unity of studies and research.
Read less