Master in Fashion Technology and Wearables
Home ›
Master ›
Master in Fashion Technology and Wearables
Read more about this program on the school's website
Program Description
The Master in Fashion Technology and Wearables trains professionals to lead design and production processes aimed at fashion technology, applying soft textile surfaces, paying special attention to digital design, creating prototypes, interacting and working with new materials.
The link between fashion and technology means much more than designing clothes and accessories or incorporating electronic devices. It allows the application of new processes and tools to optimize the efficiency of design and manufacturing in the fashion world, thereby generating new materials that open up a path for improving fashion products and enabling the development of products whose usefulness goes beyond that of prêt-à-porter.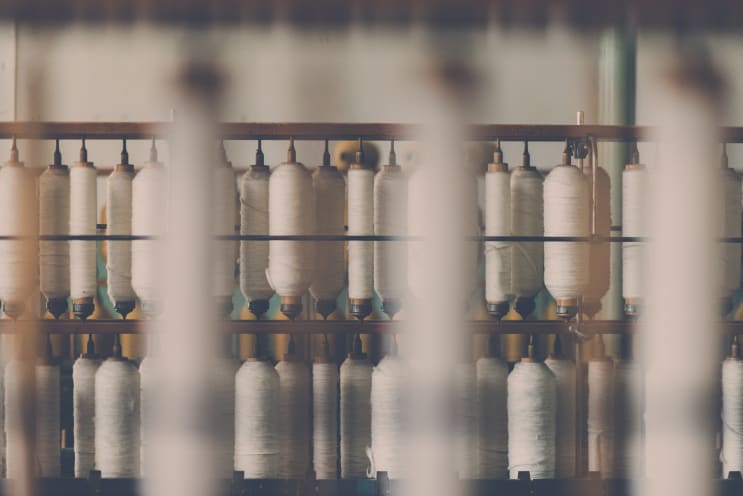 Objectives
To obtain a broad overview and to learn about the technological and technical processes that help to create new materials for subsequent development in the field of fashion.
To use soft electronics and programming to provide textiles with intelligent behavior.
To make textiles interact with their surroundings and the people wearing them.
To work and control complex computer-generated geometries upon which virtual simulations can be applied.
To create rapid prototypes using digital manufacturing techniques.
To prepare future professionals for the new opportunities that are emerging in the field of new materials and related technologies as drivers of innovation in the textile industry.
To train professionals to implement fashion projects with social, environmental and technological concerns.-To integrate intelligent devices into a fashion collection.
Methodology
The course is a multidisciplinary accelerator of ideas and creativity. During the program, students attend several modules focused on computational design, digital fabrication, advanced interaction, market and dissemination, all organized around the development of one individual research topic.
Students develop one research project aligned to a series of challenges and needs proposed by Industrial partners, Research Institutions and wearables experts. Throughout this journey, students are mentored by cutting edge professionals, leveraging their creative and technical skills, forwards new applications and market opportunities.
Student's profile
Any level of graduates in fashion design and product design willing to explore new technological applications in the field of fashion, providing solutions to users and markets.
Admission requirements
To enter the validation process, all candidates should submit the following documentation: 2 years of professional experience after the completion of university studies; Motivation Letter in English and CV in English specifying languages level and computer skills and Intermediate level of English, corresponding to a paper TOEFL 550 or IELTS 6,5.
In case you don't have any qualifications, it will be necessary to assess your level through an in-person or Skype interview.
Job Opportunities
Career opportunities can be the following depending on entry profile backgrounds:
Designer specialized in textile innovation
Consultant in textile innovation companies
Process and product development textile designer
Entrepreneur
Coordinator
Aldo Sollazzo - Noumena
Aldo is an architect and researcher. Master in Architectonic Design in 2007, Master in Advanced Architecture at IAAC [Institute for Advanced Architecture of Catalunya] in 2012, Fab Academy diploma in 2014 in the Fab Lab Barcelona, he is an expert in computational design and digital fabrication. Since 2011, he is the director of Noumena, leading a multidisciplinary team towards the definition of new design strategies informed by tech-driven applications.
He is also the Director of Reshape – digital craft community, a distributed platform promoting cutting-edge ideas merging design and manufacturing. Since 2015 he is Director of IaaC Global Summer School and faculty at Design by Data master in Paris.
He is director of the IaaC Master in Robotics and Advanced Construction, focused on the emerging design and market opportunities arising from novel robotic and advanced manufacturing systems. Aldo has been part of the Fab Academy program as a mentor of Fab Academy Paris and Frosinone from 2015 to 2017.
Last updated Apr 2020
About the School

The IED Barcelona is a workshop for conducting analysis and research applied to material culture, a focus it is destined to develop increasingly in the future.
The IED Barcelona is a workshop for conducting analysis and research applied to material culture, a focus it is destined to develop increasingly in the future.
Read less