Read more about this program on the school's website
Program Description
The MSc in Fashion Management aims to produce graduates who are able to analyse consumer and other trends in society to develop effective purchasing, retail, and promotional strategies.
The programme is suitable for candidates who seek to pursue a management career in the fashion industry. Examples of potential roles include store manager, brand representative, fashion buyer, trend forecasting, and marketing executive.
Applications are welcome from a broad range of degree disciplines, including design, business, arts, and social sciences.
Highlights
The programme is taught by a team of international academics. In addition, the course benefits from guest speakers, who are professionals in fashion and other business areas.
How You Study
The programme brings together three disciplinary areas of management, marketing and fashion with the aim of equipping students for careers in fashion management. The Fashion Management MSc combines generic business and management modules with specialist modules in the fashion industry including fashion sourcing and merchandising.
The business and management modules provide students with an opportunity to develop their understanding of how to work in teams and how to obtain, interpret, and use financial information for managing budgets. The marketing modules in consumer behaviour, branding and digital marketing aim to equip students with the knowledge and skills to build brands and run promotional campaigns.
Students also undertake modules that map out the different sectors of the fashion industry with a focus on sourcing and merchandising.
The taught element of the programme consists of seven compulsory modules and one optional module.
The compulsory modules are:
Brand Management
Consumer Behaviour
Event Design and Implementation
Fashion Sourcing and Merchandising
Marketing Communications
Research Methods and Design
The Fashion Industry
The following is an illustrative list of optional modules. Optional modules will run as far as at least 10 students select them. Timetabling arrangements may limit the availability of modules to some students. As the options reflect staff research interests, they may alter over time due to staff availability.
Digital Marketing
Gender, Power and Business
Global Supply Strategies
Group Consultancy Project
Innovation and Event Creativity
International Entrepreneurship
Strategy Making
In addition, students undertake a final dissertation. The dissertation is designed to encourage innovation and diverse pathways to the final assessed product. In this respect, the dissertation is an extended project that can accommodate a range of independent work.
How You Are Assessed
The programme's assessment comprises a wide spectrum of formative and summative assessment methods. Students are encouraged to be creative in their approach to each assignment.
To complement formal academic reports required on some modules, presentations are used to assess both analytical and communication skills. At the same time, reflective journals provide an opportunity to reflect on experienced actions, exploring the role of self in practical project work.
Assessment Feedback
The University of Lincoln's policy on assessment feedback aims to ensure that academics will return in-course assessments to you promptly – usually within 15 working days after the submission date.
Features
The Business School has an experienced team of staff, which is made up of academically and professionally qualified lecturers with relevant industrial experience and finance experts with wide research interests.
The Business School hosts a series of visiting speakers each year. As part of the School, students will have the opportunity to learn from industry experts. Previous speakers have included representatives from organisations such as Deloitte, Santander, HSBC, Innocent, The Institute of Internal Auditors and Sir David Tweedie (ex-Chairman of the IASB).
Students will also have the chance to build their skills and knowledge further with extra-curricular activities such as joining a society, volunteering or becoming a Student Ambassador.
Entry Requirements
Honours degree or equivalent.
International Students will require the English Language at IELTS 6.0 with no less than 5.5 in each element, or equivalent http://www.lincoln.ac.uk/englishrequirements
The University of Lincoln offers international students (non-EU/UK) who do not meet the direct entry requirements for a postgraduate degree course the option of completing a degree preparation programme at the university's International Study Centre. To find out more please visit http://www.lincoln.ac.uk/isc
Last updated Jan 2020
About the School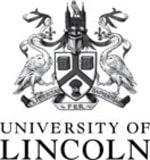 Since being opened by Queen Elizabeth II in 1996, the University of Lincoln has invested more than £300 million in its buildings and facilities.
Since being opened by Queen Elizabeth II in 1996, the University of Lincoln has invested more than £300 million in its buildings and facilities.
Read less