Master in Environmental and Food Economics (EFE)
Home ›
Master ›
Master in Environmental and Food Economics (EFE)
Program Description
The Master degree in Environmental and Food Economics (EFE) is an internationally oriented high-quality program designed to provide students with both an excellent academic background and a practical attitude. The degree guarantees a promising outlook for a future professional career in today's challenging fields of the economics of sustainability and of the management of the agri-food system.
The relationship between the environment, natural resources, and the agri-food system play a central role in the development of modern societies.
The issues of sustainable economic development, the management of natural and energy resources, and the sustainability of the agri-food system represent new economic and policy challenges.
The Master degree in Environmental and Food Economics provides the conceptual and analytical tools for participants to be able to address those challenges.
Advanced expertise in economics and business administration and management, quantitative methods, and specific theoretical and applied knowledge in environmental and natural resources economics and in the economics and management of the agri-food system are provided.
The aim is to equip students with a solid understanding of the instruments to promote: sustainable economic development, the management of natural resources (water, soil, energy), environmental and energy policies, working of the agri-food system, innovation in the agri-food sector, internationalization of agri-food companies, food safety and rural development.
The Master degree in Environmental and Food Economics, for combining the economics of environment and of agri-food, for the choice and content of its courses, and for being taught entirely in English, represents a novelty in the Italian university system.
Overview
The Master degree is comprised of teaching and other educational activities for a total of 120 ECTS and it is entirely taught in English.
The core parts initially provide a series of teachings instrumental to the disciplines involved in the course (mathematics, statistics, econometrics, law, economic history) and then its organization is balanced between common core teaching in the following areas: business (Accounting, Environmental management), economics (Microeconomics, Environmental & natural resource economics), and the environment (Agri-food economics, International agri-food markets and policy).
From the end of the first year, students are invited to choose between two curricula:
Curriculum A – Environmental and Energy Economics – aimed to provide professional training in energy and environmental economics, and focused on sustainable economic development, evaluation of environmental assets, energy markets and policies, management of natural and environmental resources, environment policies, economic impacts of climate change, adaptation strategies and mitigation policies for climate change and international climate change agreements.
Curriculum B – Economics and Management of the Agri-Food System – aimed to provide professional training in the management and administration of national and international companies in the agri-food sector, focusing on the analysis of economic and policy problems of the agri-food system. Expertise and instruments are provided to analyze and manage problems caused by economic and trade integration, to deal with internationalization issues, to assess company strategies, to study and manage national and international value chains, consumer behavior, marketing strategies, food safety problems, and rural development.
Entry Requirements
To attend the Master programme in Environmental and Food Economics it is necessary to possess adequate knowledge of mathematics, economics, and statistics at the undergraduate level.
Italian bachelor degree
The Master programme can be attended by Students with an Italian three-year bachelor degree (ex. DM 270/04 or equivalent ex. DM 509/99) from one of the following classes:
Geografia (L-6);
Ingegneria civile e ambientale (L-7);
Ingegneria dell'informazione (L-8);
Ingegneria industriale (L-9);
Scienze biologiche (L-13);
Scienze del turismo (L-15);
Scienze dell'amministrazione e dell'organizzazione (L-16);
Scienze dell'economia e della gestione aziendale (L-18);
Scienze della pianificazione territoriale, urbanistica paesaggistica e ambientale (L-21);
Scienze e tecnologie agrarie e forestali (L-25);
Scienze e tecnologie alimentari (L-26);
Scienze e tecnologie chimiche (L-27);
Scienze e tecnologie fisiche (L-30);
Scienze e tecnologie informatiche (L-31);
Scienze e tecnologie per l'ambiente e la natura (L-32);
Scienze economiche (L-33);
Scienze geologiche (L-34);
Scienze matematiche (L-35);
Scienze politiche e delle relazioni internazionali (L-36);
Scienze sociali per la cooperazione, lo sviluppo e la pace (L-37);
Sociologia (L-40);
Statistica (L-41);
Storia (L-42);
Tecnologie per la conservazione e il restauro dei beni culturali (L-43).
Students having obtained an undergraduate degree in classes other than those listed above and students with foreign degrees are admitted to the programme subject to a favorable decision by the Didactic Committee or by an ad hoc committee named by it.
Mathematics, Quantitative Methods, and Economics background
Applicants must have earned at least 90 ECTS credits within a set of admissible scientific disciplinary sectors:
at least 6 ECTS credits in the area of Mathematics and Statistics (MAT/01 – MAT/09 – SECS-S/06);
at least 6 ECTS credits in the area of Economics and Agricultural Economics (AGR/01, SECS-P/01 – SECS-P/06, ING-IND/35);
at least 6 ECTS credits in the area of Management (AGR/01, SECS-P/07-SECS-P/11, ING-IND/35);
Students who do not comply with the above prerequisites can fulfill them by attending the Crash Courses.
Foreign bachelor degree
Students with foreign qualification are expected to meet the requirements equivalent to the minimum ones required to students with an Italian degree. The existence pre-requisites will be verified by a special Committee appointed by the Didactic Committee.
English language proficiency
Applicants should have good knowledge of spoken and written English.
Non-native English speakers must be able to demonstrate their knowledge of English either by showing they have at least one year of university studies at institutions where the language of instruction is English or by possessing one of the following:
Cambridge CAE Certificate in Advanced English: grade A or B;
Cambridge CPE Certificate of Proficiency in English: grade A, or B, or C;
Cambridge IELTS: overall score of at least 6,0;
TOEFL paper-based, computer-based or internet-based: overall score of at least 550, 215 or 87, respectively
If the student does not possess an English proficiency certificate, his/her English skills will be assessed during the Interview.
How to Apply
Admission to a Master programme is open to graduates who have at least a bachelor degree (or equivalent).
Students enrolled in the final year of the bachelor can be admitted to the master as long as they graduate by the 31st of December.
The University created an Application Wizard to help you through the application procedures.
Application Procedures
Before applying, students must register to the University system to get their University credentials.
Non-EU citizens resident abroad, who do not have an Italian residence permit, must also submit a formal pre-application to the Italian Embassy or Consulate in their country. For information, click here. Note that the pre-application has a deadline.
Applications must be submitted online through the "SIFA services". Log in with your University credentials, choose "Admission", then "2. Master programmes without entrance examination".
Students will be asked to:
Fill out the online application form
Upload the following documents:

Transcript of records: graduation certificate(s) issued by the competent University and transcript(s) recording exams taken, grades and credits in English or Italian
Passport – a copy of the page with personal details
Letter of motivation in English
Europass curriculum vitae in English
English certification (optional)
Recommendation letter from faculty qualified to evaluate your potential for admission (only for foreign students). Note: The Recommendation letter should be sent by the Referee (not by the applicant) to efe@unimi.it, specifying in the subject "Presentation of EFE candidate: LastName FirstName".

Pay the application fee (30 €, non-refundable). The fee can be paid via credit/debit card, or by MAV directly at the bank
Note: incomplete or multiple applications will not be considered.
After collecting all applications, the Admissions Committee will evaluate each students' academic and personal background. Selected students are invited for an interview to be held at the Department of Environmental Science and Policy, via Celoria, 2 – 20133 Milano.
The MAV (payment slip) is a common form of payment in Italy with an Identification Code to identify each individual payment in an overall process, in this case, the enrollment of each student. The MAV can be paid in cash in any bank (not Post Office).
Last updated Feb 2020
About the School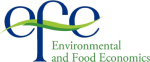 The ESP group focuses on the combination of Natural, Economic and Social sciences, key variables in the solution of any sustainability issue. The Department gathers professors and researchers in the f ... Read More
The ESP group focuses on the combination of Natural, Economic and Social sciences, key variables in the solution of any sustainability issue. The Department gathers professors and researchers in the fields of Social Sciences and Humanities (SH), Life Sciences (LS) and Physical and Engineering Sciences (PE), gaining a complete outlook over the domains of agronomy, food, biology, chemistry, ecology, economy, physics, geology, management, mathematics, sanitary, toxicology and zootechny.
Read less